Book Club Kit for The Book of Speculation by Erika Swyler includes book club discussion questions and party menu.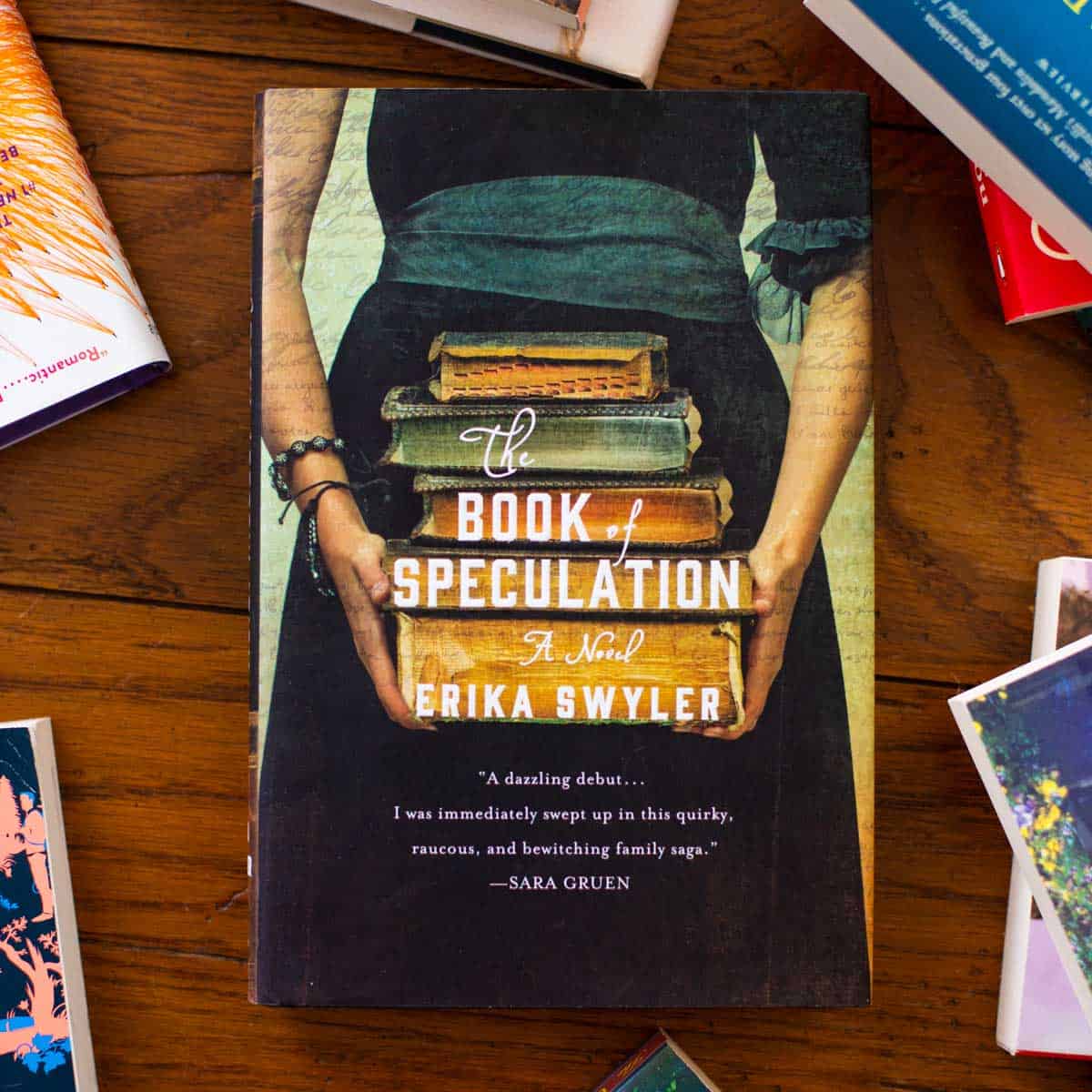 I'm excited to announce the March pick for our Book Club for Recovering Readers will be "The Book of Speculation" by Erika Swyler.
Peanut Blossom Book Club
This book was our official March 2016 pick for the Peanut Blossom Book Club.
Want to see what we're reading today? Check out our book club book list here.
One June day, an old book arrives on Simon's doorstep, sent by an antiquarian bookseller who purchased it on speculation. Fragile and water damaged, the book is a log from the owner of a traveling carnival in the 1700s, who reports strange and magical things, including the drowning death of a circus mermaid. Since then, generations of "mermaids" in Simon's family have drowned--always on July 24, which is only weeks away.
The Book of Speculation Book Club Questions
Book Club Party Menu
For the book club party menu, offer beach house snacks that remind you of the setting of the book.
You May Also Enjoy
If you enjoyed this book, you'd likely enjoy these other fun book club picks from through the years: