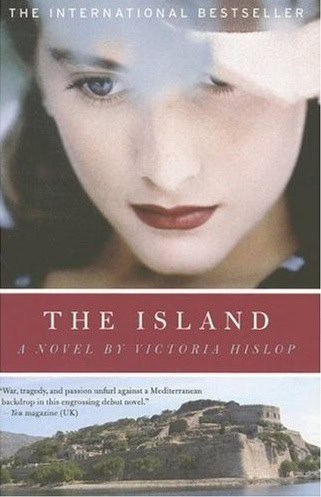 For once I am actually reading this month's book club pick far enough in advance I won't have to cram it in at the last minute. I'm only about 75 pages from the end of the 500 page book and I'd really love to be curled up finishing it right now but instead am busy gutting my office for the big move.
I should probably hold off reviewing it until I've actually finished it, but I can't imagine my feelings will change because of the ending. This month we're reading "The Island" by Victoria Hislop. So far it has been absolutely captivating. I love historical fiction to begin with, but the subject matter is definitely unlike anything I've read before–takes place in the 1940s on a Leper Colony in Greece.
May not be the lightest of topics but it isn't an overly heavy book. I've flown through this fairly  lengthy story much more quickly than some of our other shorter picks. Definitely a thumbs up recommendation for this one!