Book club questions from the back of the book are often dry and boring. If you want a fun party with plenty of conversation, ask these book club questions instead.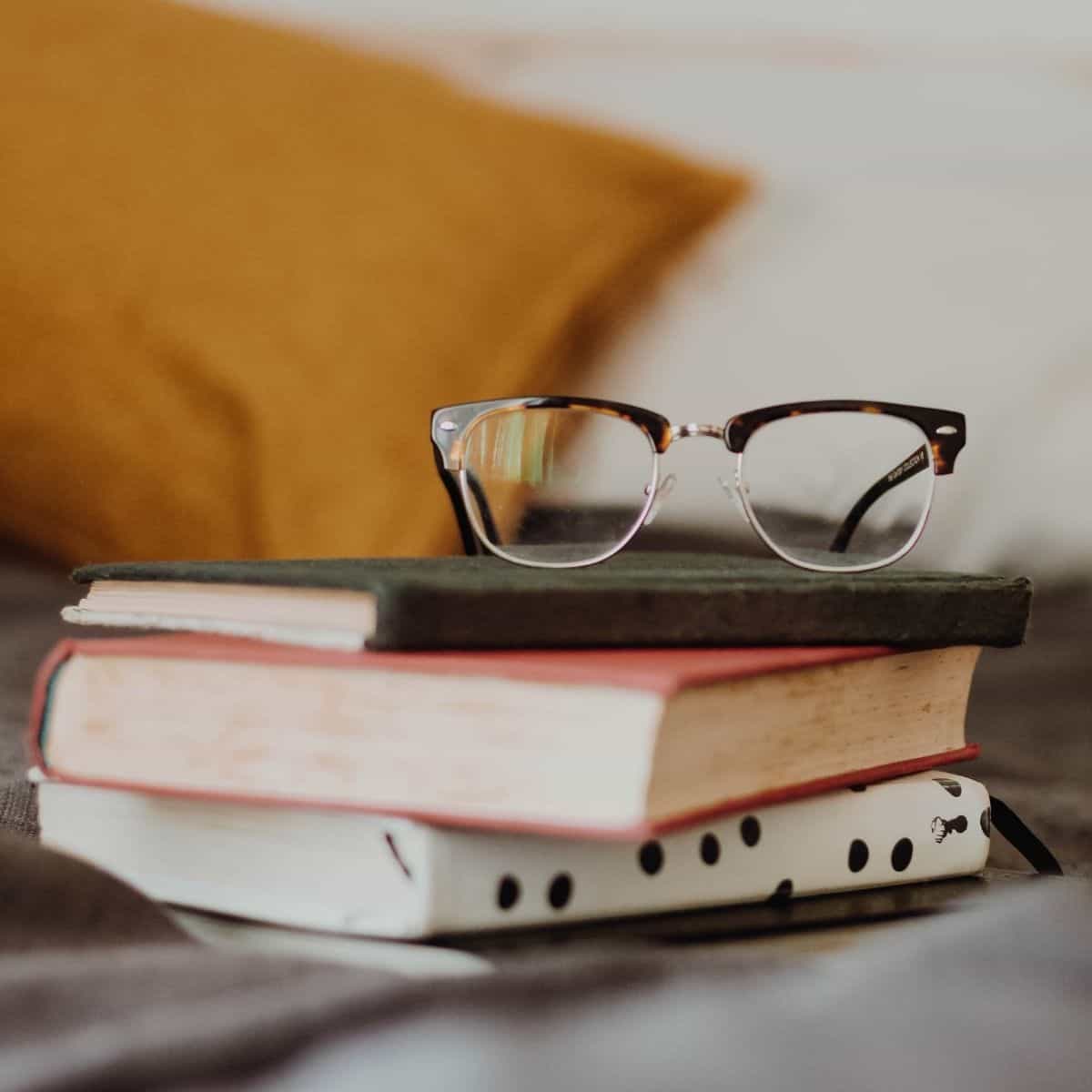 After hosting my book club for over 8 years, I've learned one important thing:
Book club questions can make or break a good book club party.
Ask something too complicated or brainy and you risk making your book club members anxious to answer publicly for fear of looking silly.
Ask something that is too simple and you risk a series of boring "yes or no" answers that lead nowhere.
If you want to spark a lively book club discussion and keep your members excited to come again next month, you need the perfect book club questions that keep your party spirited and engaged.
Jump to:
Why You Should Skip the Pre-Written Questions
Most books have a book club guide with recommended questions at the back of the book.
Too often, the questions are dry or complicated. I've been at book club meetings where we had to re-read the same question 2 - 3 times before we understood all the pieces of it!
If you want to get conversation flowing immediately, it is much better to write your own questions for the book.
You can tailor the questions to your group of friends and ensure that your book club party is actually fun!
3 Best Kinds Book Club Questions
If you're nervous to write your own book club questions, don't be. It is so much easier than you think.
Stick to questions in these three categories:
Warm-Up Questions: You can't just dive into the deep straight away, let your book club friends warm up a little with their wine before you ask the more thoughtful questions.
Connective Questions: Yes, you've gathered to talk about the book but let's be honest. Your friends also want to share about themselves. You can do both at the same time with just the right question.
Playful Questions: By now the party is rolling and everyone is having fun. The best part of reading is how it ignites our imagination. Use your book club pick to think creatively together.
I've written lists of questions for you to pick from in each of the three categories.
Unless you're planning to hang out all night long, there's no way you'll get through the entire list in one book club meeting.
Instead, I recommend picking just 2 - 3 questions from each section for your party.
Warm-Up Questions
Ease your friends into conversation by asking gentle softball questions that are easy to answer and help you to get to know each other better.
If you're in charge of picking next month's book, these questions are especially important for listening to the answers because they'll help guide your next choice.
What did you think of this month's book?
Would you have picked this book for yourself if you saw it at the library?
Have you read this genre before? Would you try another book in the same genre?
Who was your favorite character and why?
What was your favorite moment of the book?
What would you have changed about the plot if you could re-write the story?
Connective Questions
People generally love to talk about themselves. It's human nature!
Additionally, book club is meant to be a social event. What's the point if you never get a chance to learn more about the friends you've invited to the party??
Even the shyest of your friends will be more likely to open up if you can ask the right questions that help them use the plot of the book to share something about themselves.
Think of questions that will help your book club friends relate the story back to their own lives:
Have you ever travelled to the destination described in this book? Would you want to?
How is the main character similar to you?
Have you ever experienced a challenge like the one described in this book?
Which character would you most want to have lunch with and why?
How would you have handled the problem the main character encounters?
If you could give the main character a piece of advice, what would you say?
Playful Questions
Once you've worked through everyone's thoughts on the plot and characters themselves, it's time to break out the playful questions to end the conversation on a high note.
In my experience, these questions always get the strongest, most passionate responses from book club members.
Use an element of the plot to get your book club imagining "what if":
In a book about a wedding: Have everyone pull up a wedding dress they wish would be theirs if they could do a do-over.
In a book that takes place in a bakery: What would you put on the menu if you owned a bakery?
In a book about a historical time period: Would you thrive in this time period? If you could be anyone in that time, who would you be?
In a book about the apocalypse: What are the 3 things you'd put in your survival pack?
In a book about a romantic getaway: Where would you go if you had to plan a romantic vacation one week from now?
And my favorite question to ask and hear answers to that works for absolutely any book:
Play Casting Director: Who would you assign to play each role for the movie?
3 More Ways to Spark Discussion
To really bring your book club book to life, it is always fun to offer your friends an immersive experience with these simple tricks:
Serve Matching Food: Match your book club party menu to the theme of the book. Maybe you serve a recipe that is mentioned in the story itself or a cuisine based on the location of the book. Good food is always fun to share with friends and discuss why it was chosen.
Look Up Photos: Did the book take place in a different time period or location? Mention any landmarks still available today? Look up photos to see story elements outside the book.
Play Background Music: Keep it soft so you can still hear each other over the music but is there a playlist of tunes you can find that match the story theme?
Books That Get People Talking
Looking for a great pick for book club? These books make fantastic conversation starters: