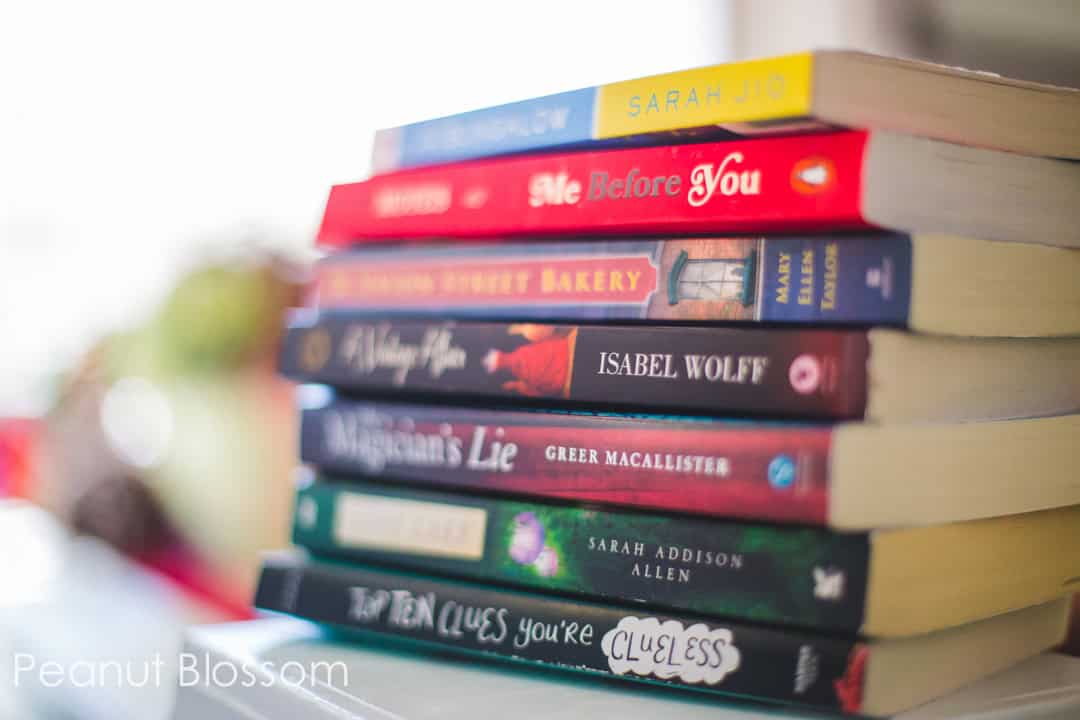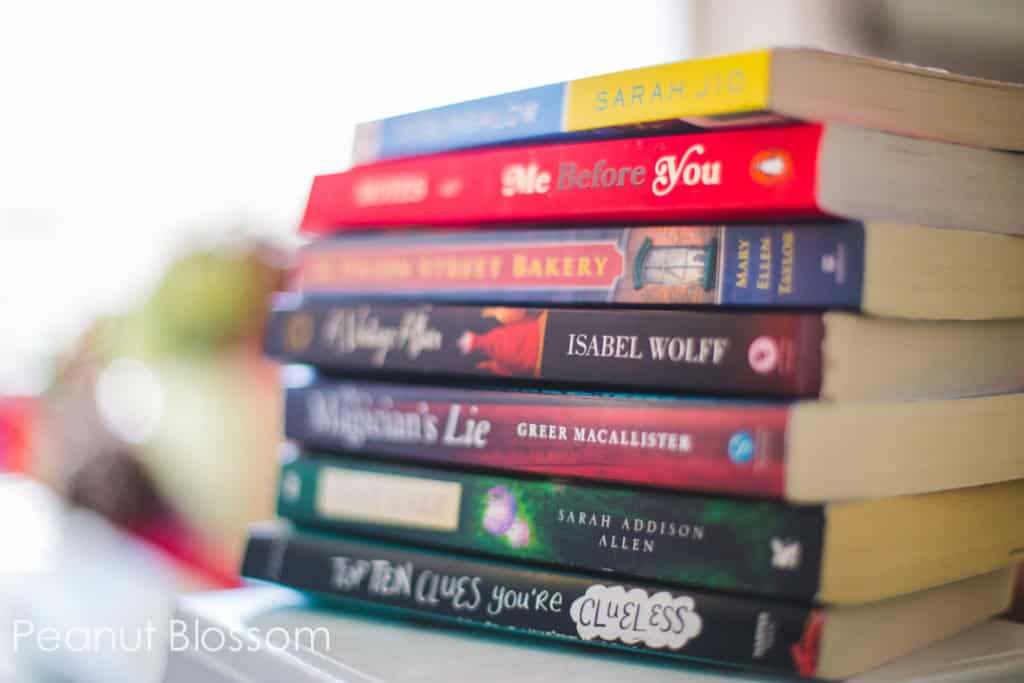 For the last few years, I've been running an online book club for busy ladies over on Facebook. We've dubbed ourselves "Recovering Readers" because we once loved reading but somewhere along the road of adulthood, other priorities overstepped our leisure time and we lost our way.
In an attempt to rekindle our love affair with books, the online club promises you never have to miss a book club meeting after you've put in the time to finish the book. Because FRUSTRATING, right?? With our group, you can attend in your jammies right from the comfort of your own home! Sick kids? Husband working late? Too exhausted (or too shy?) to leave your living room? NO PROBLEM.
I wanted to take a second to outline answers to the most frequently asked questions about how the club works and extend a hearty invitation for you to join us! Before you go any farther, join right here, right now!:
Did I miss a question you have? Be sure to let me know so I can update this with an answer!

Frequently asked questions about the Peanut Blossom Book Club for Recovering Readers:
What kind of books does our book club read?
My first rule in picking a book is No Tear Jerkers. Our group is geared for the recovering reader. If you only have a few minutes to read, I'm not looking to make you sob. Or to think too hard. Our books are fun, popular bestseller type things but I avoid anything that has reviews like, "This made me cry so hard. I loved it." Last year we had a mix of popular fiction, young adult fiction, magical romance, mystery, and historical fiction. Expect more of the same in 2016!
How do I join?
The entire club takes place online. To join, simply:
Join the Peanut Blossom Book Club for Recovering Readers. A closed group that requires approval so we can keep out the spammers.
Ok, I'm in the club. Now what??
The monthly book picks are announced to the public during each party but our private group gets access to the picks a little farther out. In the group, each pick is labeled by the month. Just search for the next month you want to read. (Example: "January Pick")
The current month's selection should be pinned to the top of the group along with where you can find the book and the link to the party event so you can RSVP.
Where does the monthly party take place?
On the Peanut Blossom Facebook page. There are many reasons for this, but the most important is that I know there are readers who are just too shy to comment publicly but who enjoy reading our discussions. How do I know this? Because I've received private messages telling me so. It warms my heart to know that we are inspiring other women to read more by sharing our love of books in a public way.
Having our discussion happen live on Facebook also allows me to embed the questions into a single round-up post so that if you miss our party there is a complete record for you to go back and reference when it fits your schedule. We've had club members miss the event because of vacations or kid concerts or because they didn't have time to finish the book and they love to check in with the discussions days to weeks later.
How do I participate in the book club party?
First, it is great if you can RSVP to the event to let me know you plan to come. Facebook will send you reminders of the date as well.
Then, our party has 3 parts:
QUESTIONS GET POSTED: On the day of the party, I post one question about every hour or so all throughout the day. You are welcome to start answering the questions as you see them whenever you have time. You can do them all at once, stalk the page and do one an hour, or leave it all until the live event at night.
DISCUSSION CHECKLIST PUBLISHED: Right before the live event, I publish a blog post that has links to all the questions from throughout the day for your easy reference. I share the link both on my page as well as within the private group.
LIVE EVENT: In the evening, usually around 8:30 pm EST but check the party event, I sit down at my computer for one hour and dedicate myself to answering questions and comments with the group. We've had authors join us for the discussion as well but usually it is just us. There are giveaways and extra surprises along with the announcement of next month's book that all happens during the evening live event.
I'm still confused, how do I see the party during the live event?
This is the most common question we get. To see the live chatting, you might have to refresh your browser page every few minutes. People are commenting on all of the 10-14 question threads I've shared all day as well as the new threads I'm sharing during the party. The discussion is chaotic and you will likely have to jump from thread to thread to see fresh comments.
I usually start reading comments on the most recent question and work my way down. When I hit the end, I jump back to the top question and go through again knowing that there will be new responses sprinkled throughout.
What if I miss the live event?
No problem! Though the live party is a lot of fun and gives us a better sense of community, it is not required. That is why I round up all the questions into a blog post for you to read as it fits your schedule.
What if I don't like the book of the month?
Skip it! Life's too short to be miserable reading. BUT, many of our group members have said how they loved being nudged into reading something they didn't think they would enjoy and it ended up being their new favorite author.
What if I can't keep up with the one book a month schedule?
Whether you join us for 1 book, 2 books, or all 12, we are thrilled to have you. You could read January and then be busy till December and we will welcome you back with open arms.
I'm loving the monthly book picks and now I want MORE! What else do you recommend?
This is my favorite part of the group. The community we've built is so encouraging and supportive. Many members are happy to recommend "in-between" picks for you to enjoy as you wait for the next book club pick. Just ask for recommendations in our group or hunt for the many discussions already started on that subject!