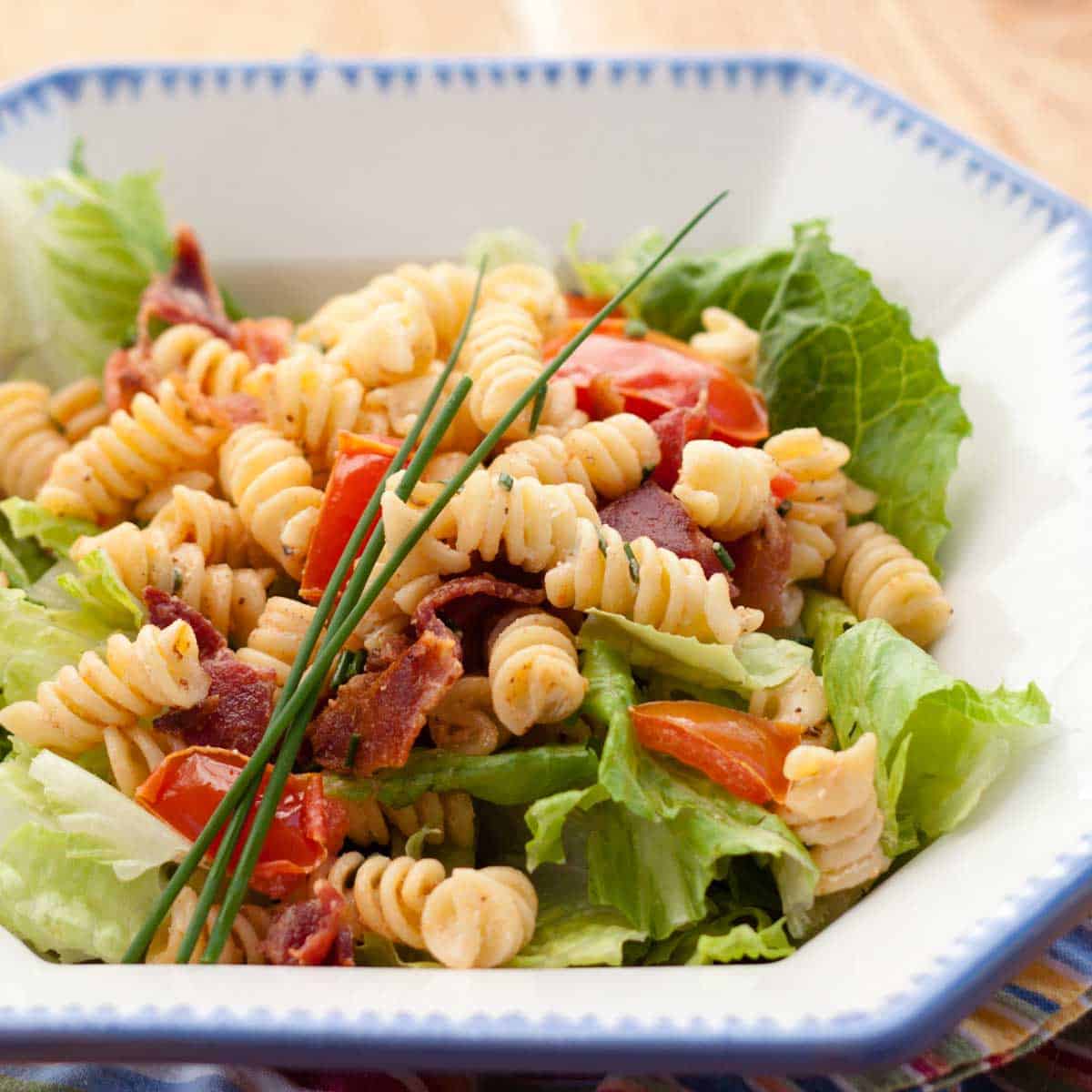 I have grown herbs in my garden every year for at least 7 years but I've never enjoyed them quite as much as this year. I keep finding delicious fresh recipes that pull ingredients from my herb stash. I'll share a better update on the garden later this week but today I wanted to give you this recipe for BLT pasta salad.
Fresh tomatoes are one of the veggies Handyman Tim can't stand finding on his plate. This recipe calls for sauteeing them in bacon fat. If ever there was a way to get him to like them, I was sure this would be it. Sadly, no such luck. He may not have appreciated the salad, but I loved it.
I used the full box of pasta instead of the 12 oz the recipe originally called for so next time I will up the dressing a little bit. I'd also go heavier handed with the chives but that's just a personal preference. I've adjusted the recipe below with the tweaks I'd definitely make next time.
I can't wait till I have fresh tomatoes from our garden to try this again. Come to think of it, I'm actually growing all the fresh produce involved in this recipe. It will definitely be on our menu again later this summer. Poor Tim.