Meet Blaire Wilson, the American Girl doll of the year for 2019. Blaire is a chef-in-training, party planner, and chicken wrangler at her family's farm and restaurant.
Don't miss our giveaway of a Blaire Wilson doll at the end of this post!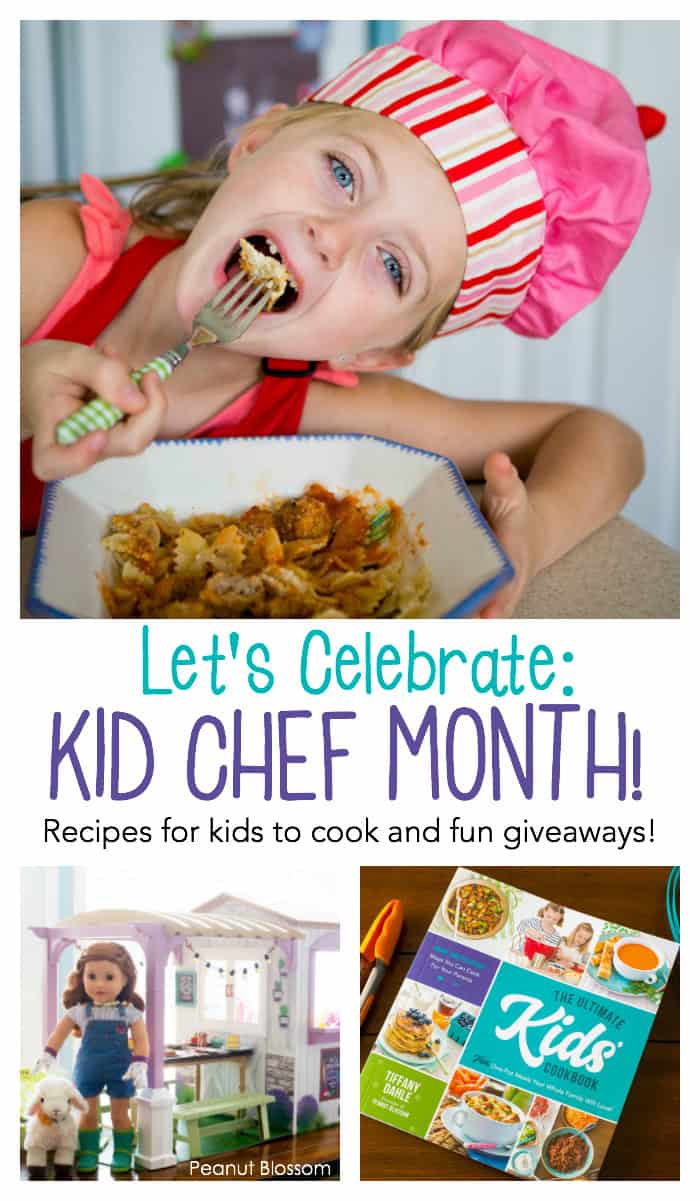 Spring is the best time to get in the kitchen and cook with your kids. I know many of you are looking for some fun spring break activities to do at home, so with that in mind I am crazy excited to announce that we are celebrating your kid chefs all this month.
I'm going to be sharing kid-friendly recipes, gardening activities, and more that are just perfect for inspiring your little chef.
Inside this post I'll share:
1. A fun behind-the-scenes story from my life and why American Girl means so much to me.
2. An introduction to American Girl's Doll of the Year for 2019. She's the best!
3. Why cooking with your kids matters so much.
I hope you enjoy this as much as I do,

First a funny personal story: Life has a crazy way of coming full circle sometimes.
My favorite job I ever had was working for American Girl creating content for girls on their web site. I spent two years learning about every American Girl character so I could help produce a game or activity based on her story that would engage young girls online.
Every day I was surrounded by American Girl dolls and all their many accessories. I sat in on American Girl magazine meetings and witnessed the passionate attention to detail every employee had for bringing these dolls to life for young girls through content.
All the while, I dreamed about having girls of my own to share American Girl with someday.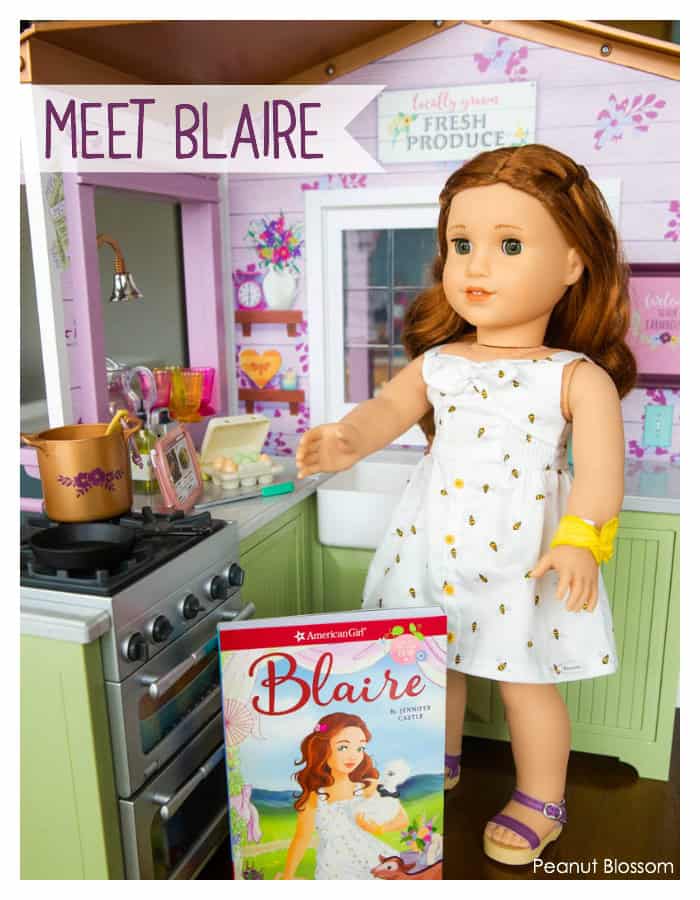 So it can only be pure fate that as Little Pea enters the perfect age range for the dolls that the 2019 American Girl Doll of the Year is Blaire Wilson, a chef-in-training and party planner who's family owns a farm-to-table restaurant.
I literally squealed with joy when I received the email from their PR department about Blaire and her story. Never in the history of American Girl has their been a doll that is more perfect for my girls and me.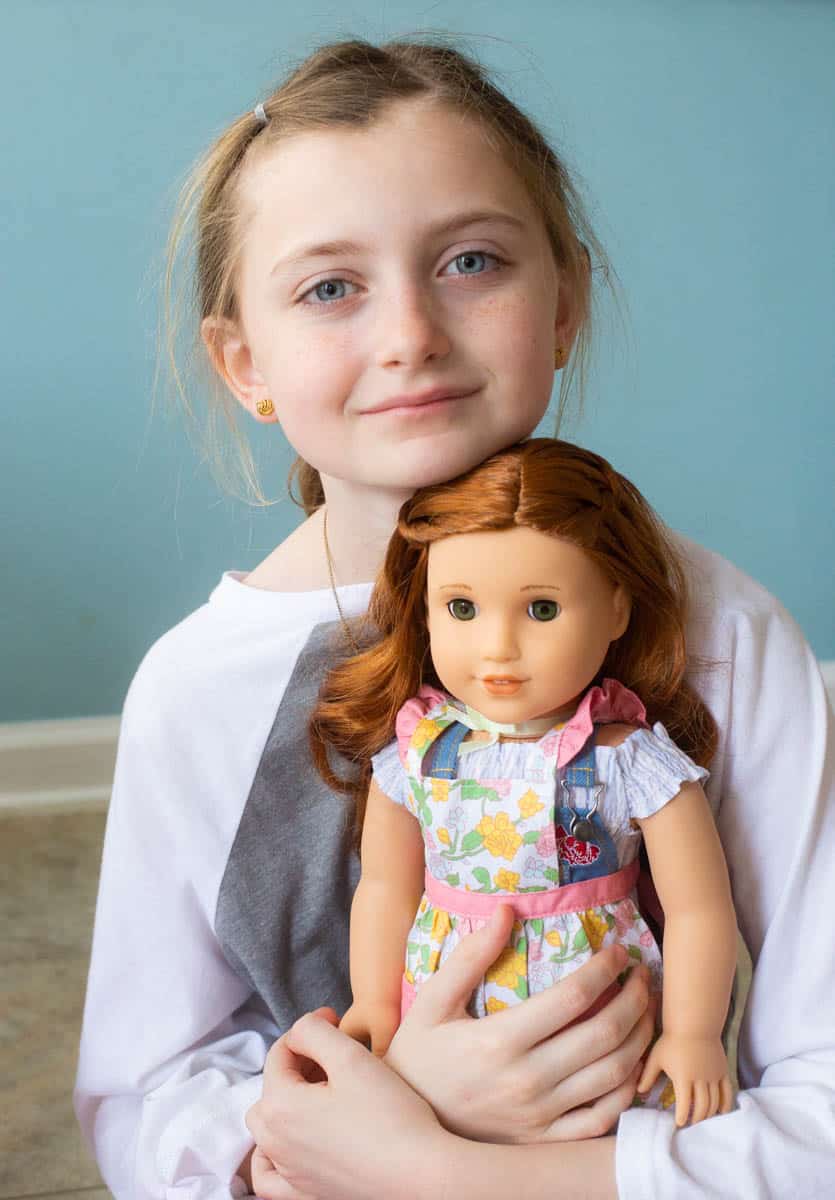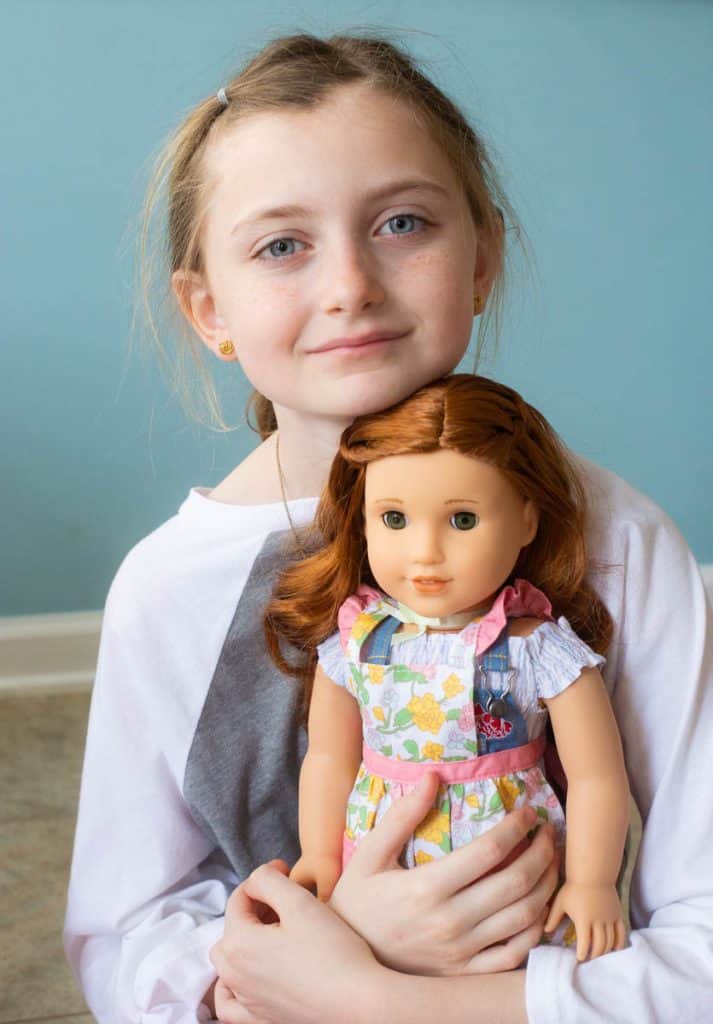 Before we continue, I have to tell you that this post is absolutely not sponsored. When I learned about Blaire, I just had to write this review. My friends at American Girl were kind enough to send me her world so that I could share her with you.
They were also generous enough to let me host a giveaway of a Blaire doll for one of my lucky readers! Be sure to check out the end of this post for more details.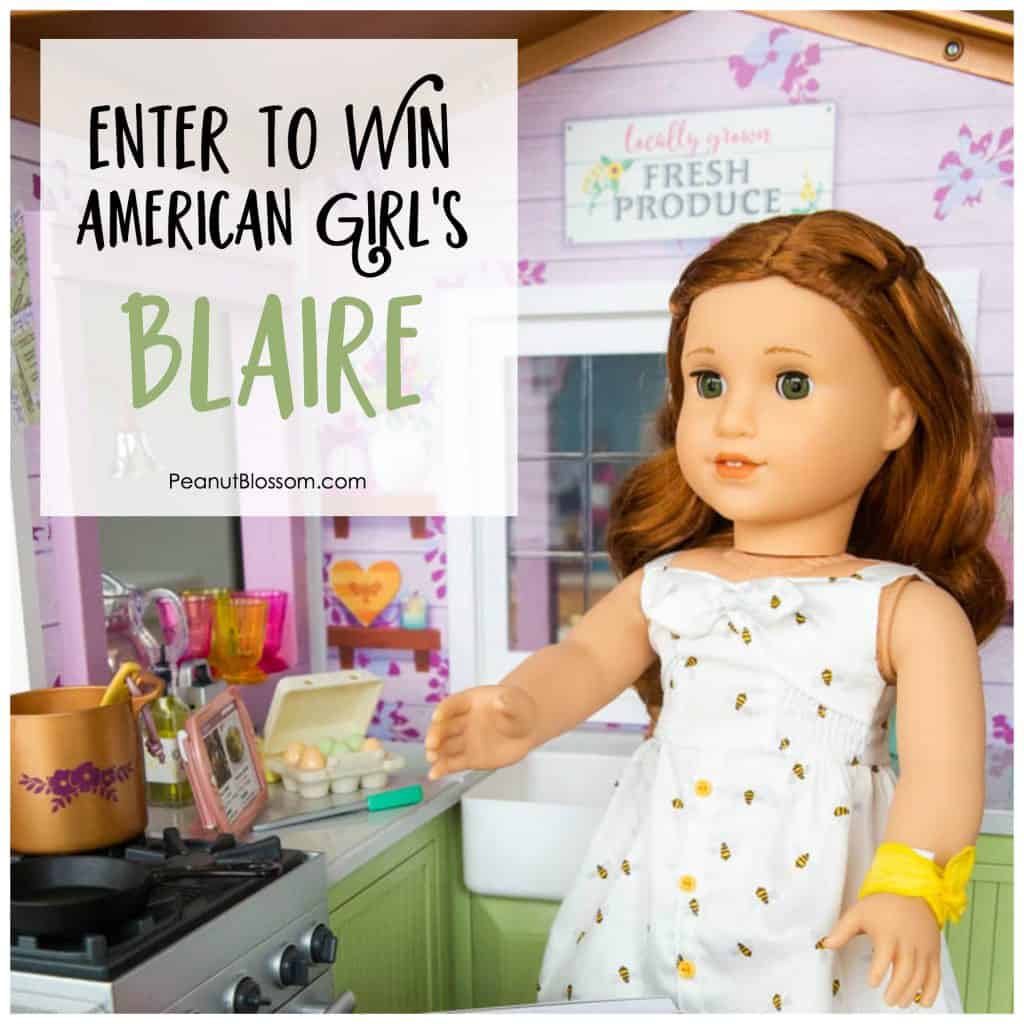 My favorite thing about American Girl dolls is the depth of detail in each character's story. They have an entire department of researchers that delve in and help create richly accurate representations of snapshots in history.
With the modern dolls of the year, American Girl tries to inspire girls with stories that reflect the challenges they face in today's world.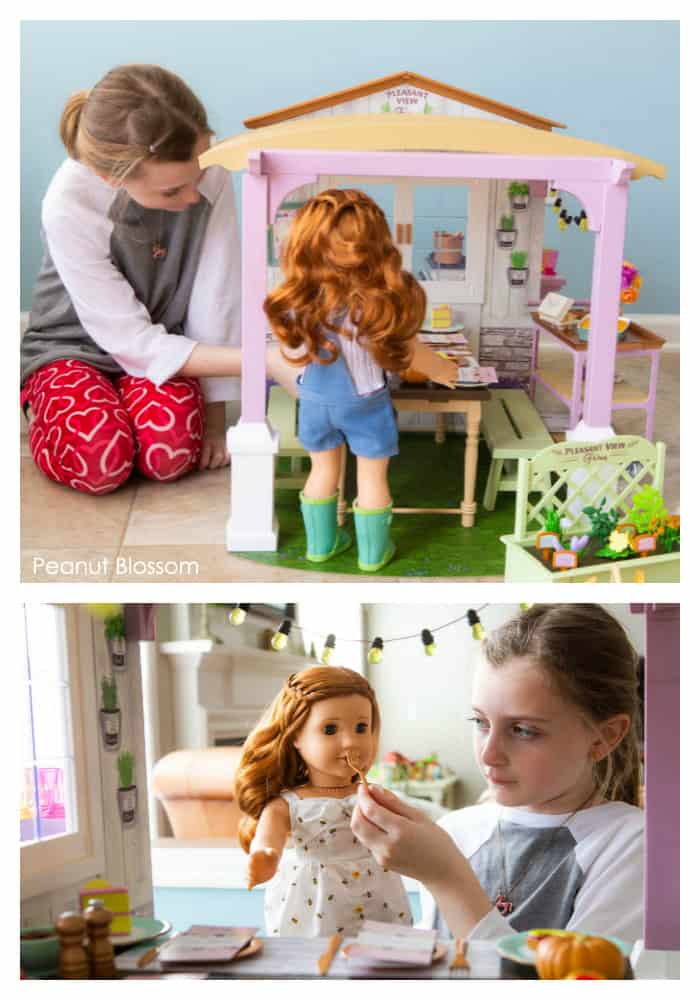 Blaire's challenge is one that I immediately connected to as a mom -- balancing the pull of an online world and endless screens with the more important real world face-to-face relationships I want my girls to develop.
Through her series of two books, Blaire Wilson's story focuses on these super-important themes:
Staying connected. Spending time together grows relationships, and Blaire teaches girls that real-world interactions are the best kind of social media.
Inspiring creativity. Expressing herself through cooking and decorating not only allows Blaire's confidence to grow, but it serves as a chance to give joy to others.
Finding balance. Discovering creative inspiration online is exciting, but Blaire must learn to keep a healthy combination of tech time and real time with friends.

Even more importantly, I absolutely fell in love with how Blaire and her family run a farm-to-table restaurant. Her story and her accessories feature a foodie theme that is just perfect for inspiring young chefs.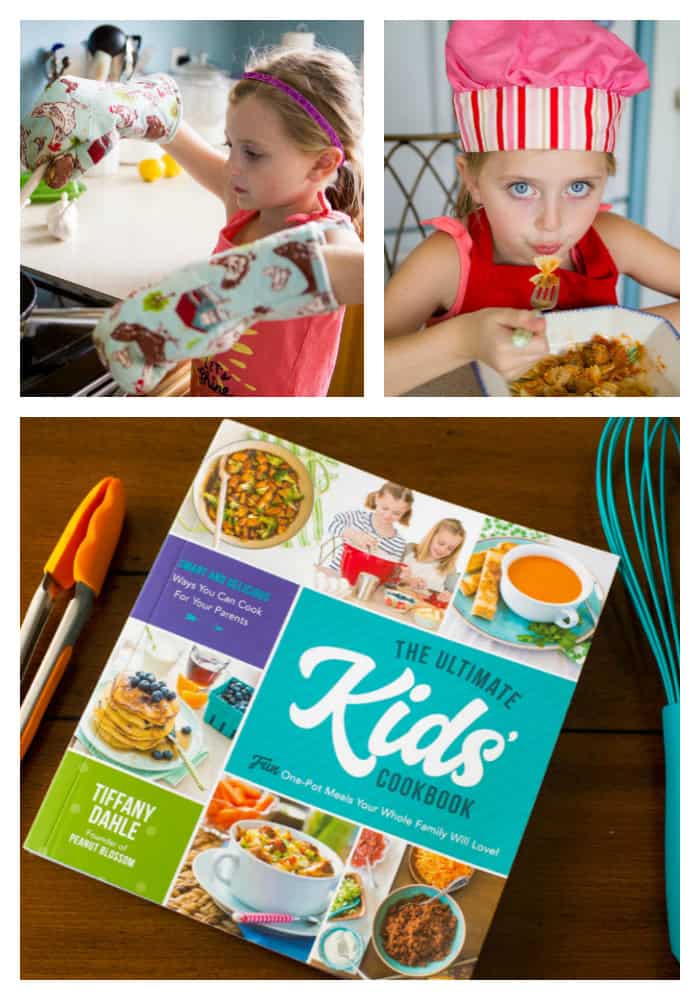 I'm a strong proponent for encouraging picky eaters to try new foods by inspiring them to cook meals for their families. That idea is at the very heart of my cookbook, The Ultimate Kids' Cookbook. I have witnessed firsthand my own reluctant eaters change their mind about a vegetable after they prepared a dish on their own and finally had the courage to taste it.
When Little Pea and I opened up Blaire and all her adorable little accessories, she squealed out loud:
"MOMMY! She is a cook, just like me!"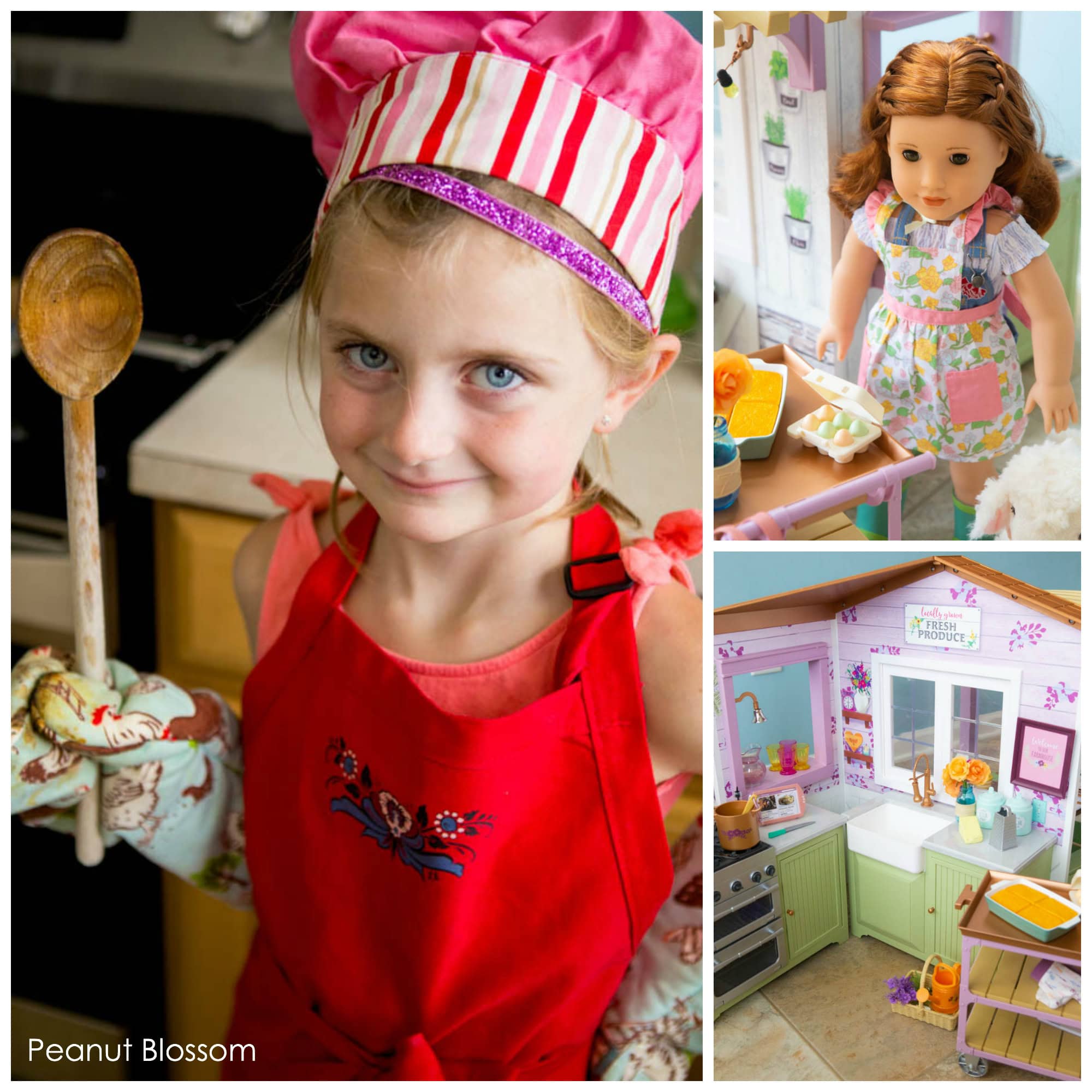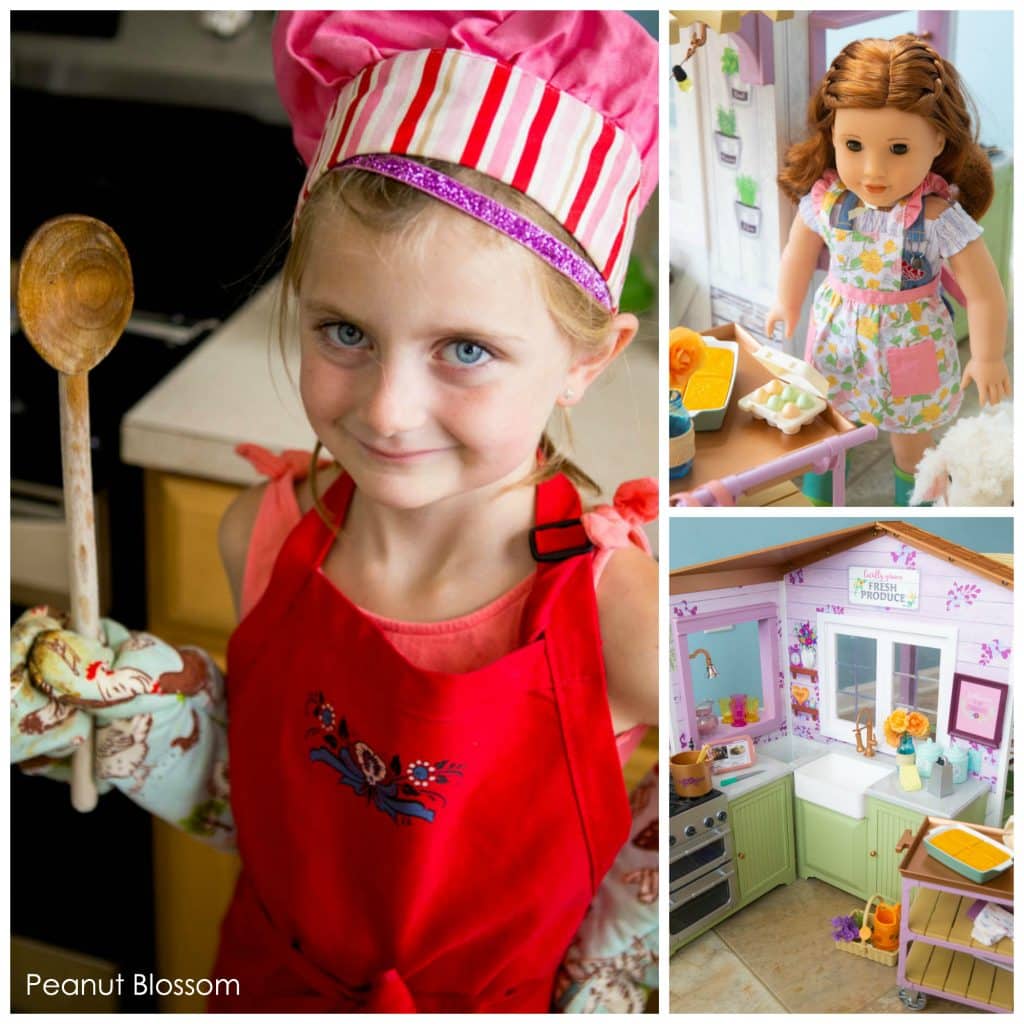 Blaire is a modern girl who likes to save her recipes on her tablet, but she grows her ingredients right on the farm. The dishes she prepares appeal to grown-up tastes just like the recipes in our cookbook. We spotted salmon, avocado toast, and tomato caprese torte in her accessories.
Her farmhouse kitchen has the best of both worlds and features modern appliances I'd swoon to have in my own kitchen along with cozy country baking ingredients like eggs, flour & sugar, and cornbread.
Her world is filled with amazing tiny details like a mason jar with flowers and a wedge of parmesan with a cheese grater that make her kitchen feel gourmet yet totally relatable for families.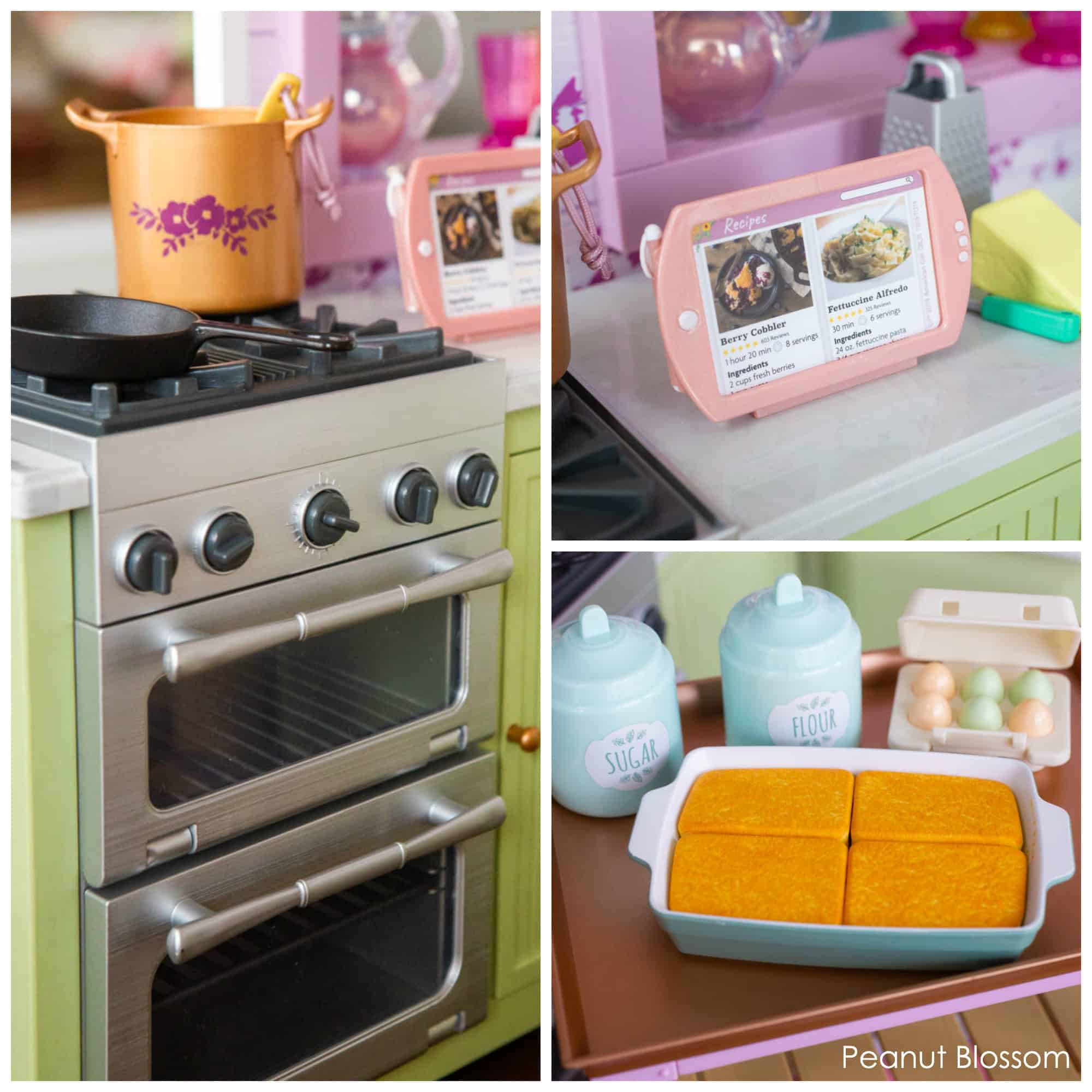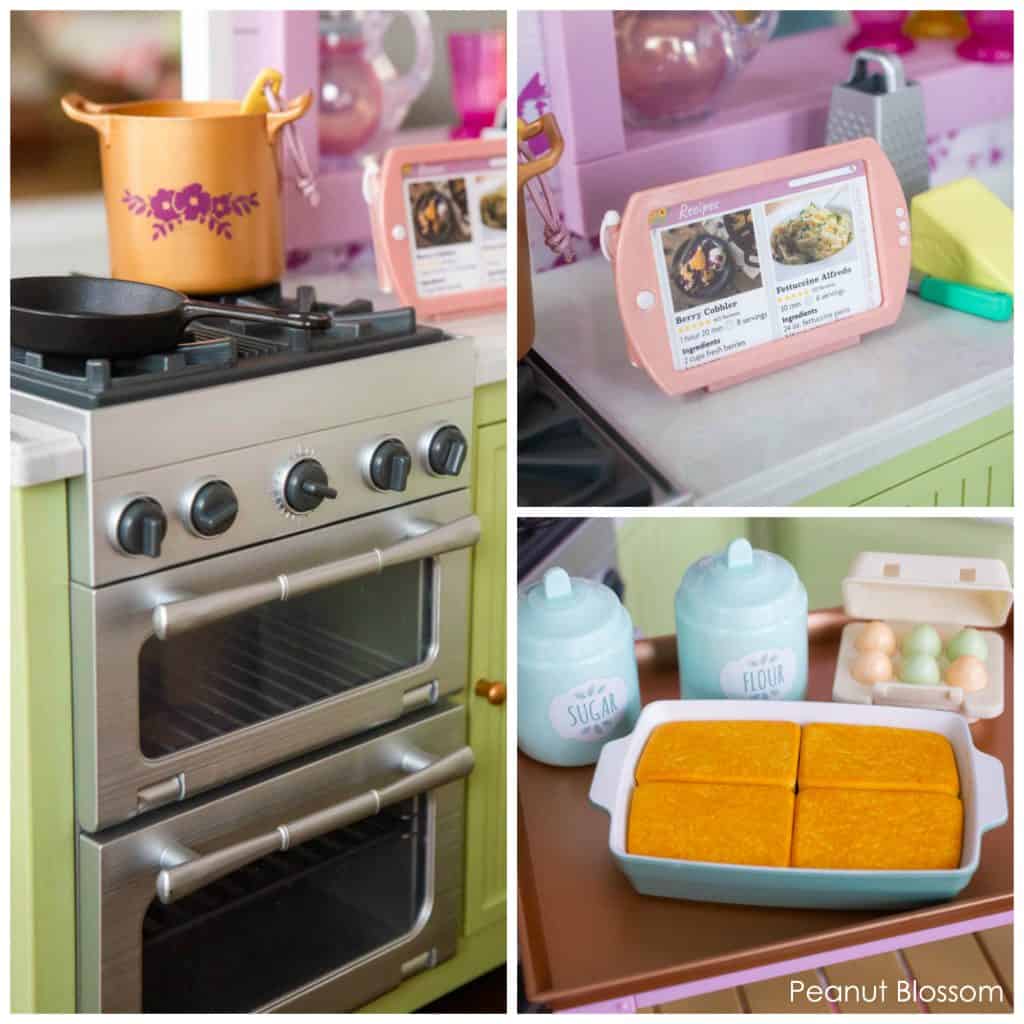 I am so thrilled about Blaire and the connection our family has made to her cooking story that I want to celebrate all month long!
I've got two more posts to help your kids explore cooking this spring:
Check back soon for a simple Italian meal your kids can cook that looks a lot like the dishes Blaire has in her kitchen.
I also have planned a fun gardening activity that will be perfect for your patio based on Blaire's veggie garden.