One of the things I did find time to do for Little Pea's birthday was to decorate the house in photos of her first year. Normally my fireplace wall is all black & white photos but I decided to be a little different and go all color: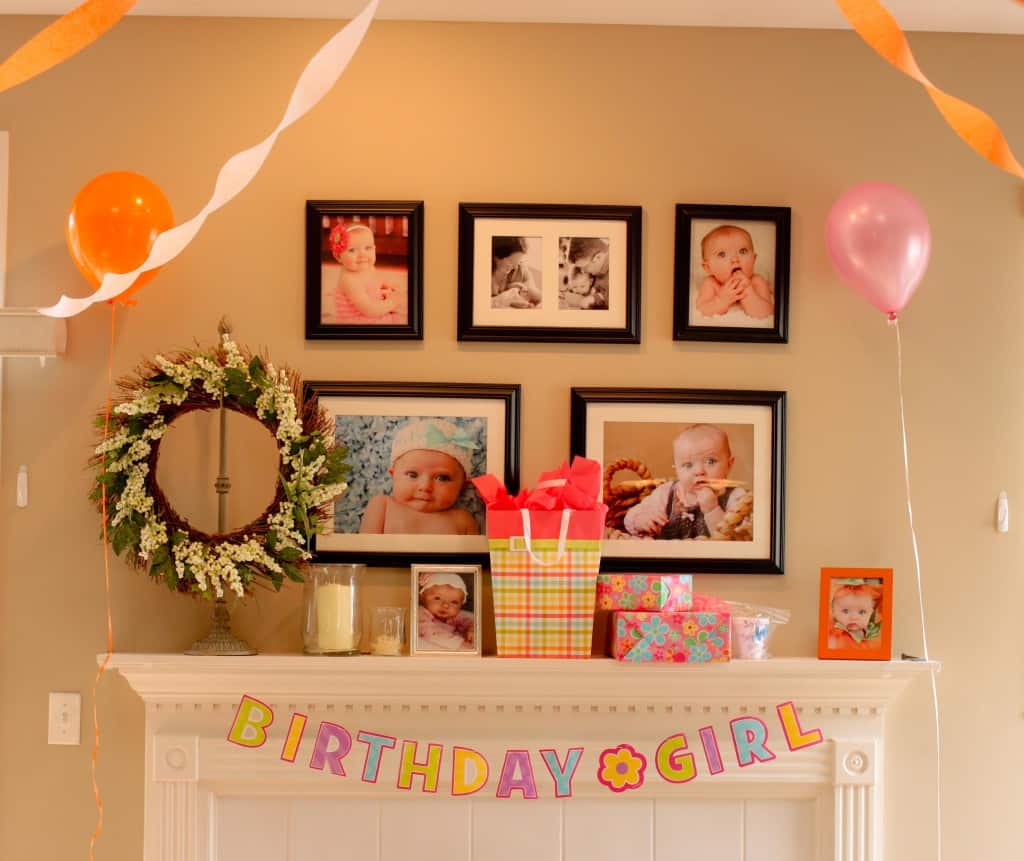 I loved how this turned out. It was so fun to see all her milestones sprinkled around the house in full color and some blown up to 11x14.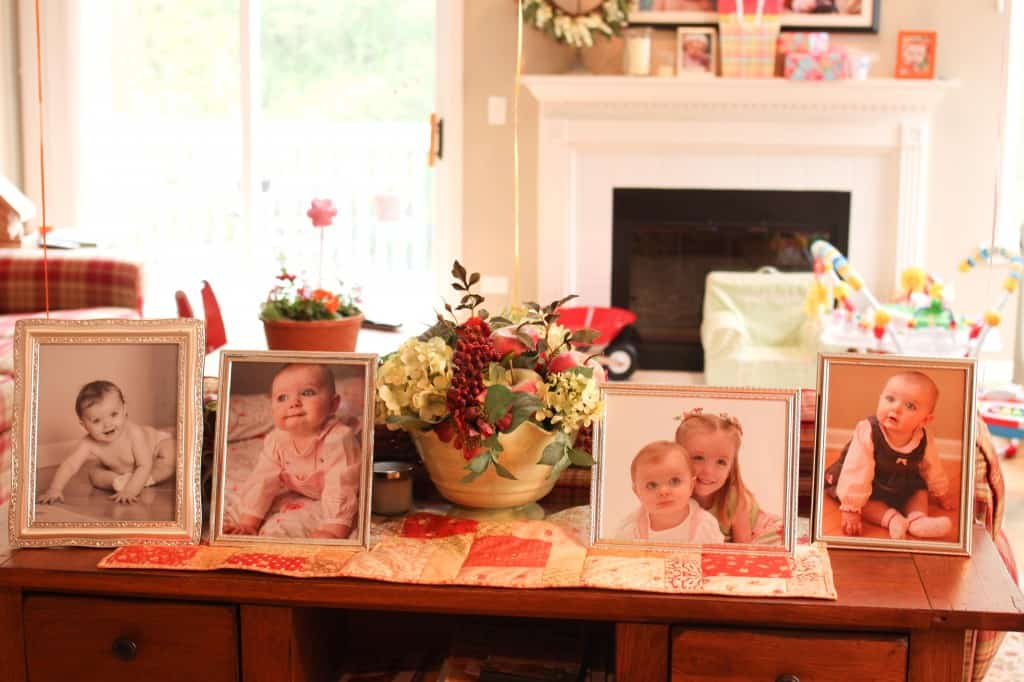 I've decided I'm adding this to our birthday traditions from here forward. Not sure why I didn't think of it earlier. Why shouldn't the birthday celebrant have the house coated in photos of them?! All four of us have our birthdays in a different month so it will be easy enough to leave the display up for a while. I'm going to pretend that is something I will be doing On Purpose. I meant to have Little Pea's display still up here in June.
Really.