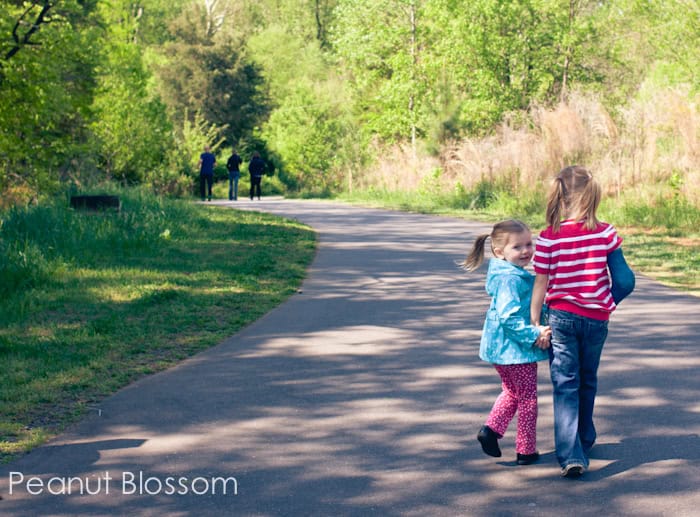 This year we started a new birthday tradition just before the Peanut's birthday. It went so well, it has permanently stuck.
It started with this simple chalkboard. When we moved to our new house last year, I immediately snapped up another chalkboard for our kitchen. We've been posting holiday and seasonal to-do lists there to force us to remember to explore new things in our new area.
Right before the Peanut's birthday we had a "6 before 6" list: 6 things to do for fun as a family before she turned that next age. It was such a fun countdown to her big day.
Now it's Little Pea's turn with a "3 by 3" list. We decided the activities together as a family:
1. Go for a walk on one of the 'greenways' in our area
2. Starbucks family date with treats and games (Thanks to Zina from Let's Lasso the Moon for that one.)
3. Mommy/Daddy date: TBD. Little Pea rarely gets one-on-one time with us like the Peanut is used to so we're making a better effort.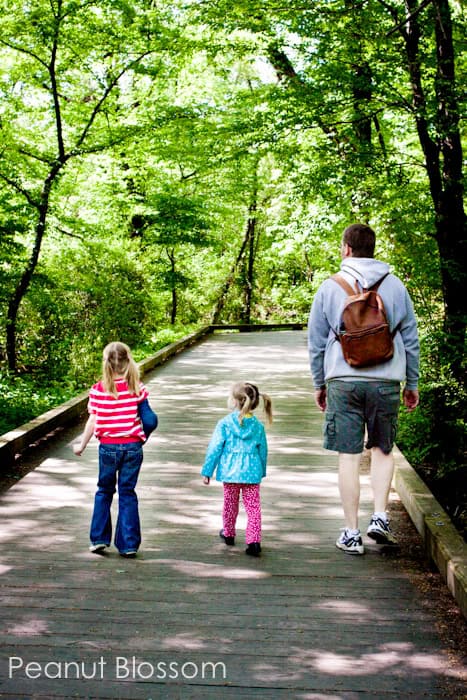 As of last weekend, item #1 has been completed. The greenways in our area have been this mysterious "we hear they're cool but we don't know what they are" type thing. We finally found one and checked it out. It was gorgeous. Nice paved/boardwalked trail through a woodsy area. Perfect for walking, running, biking, etc. I can't believe it took us this long to check it out.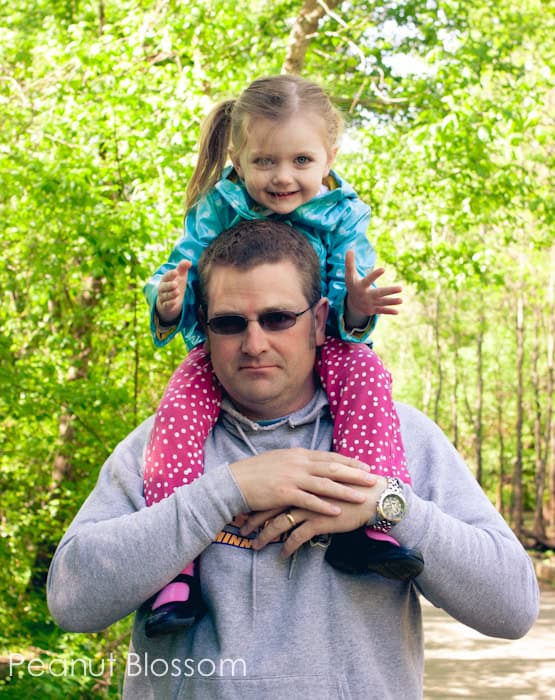 The girls had so much fun they didn't want to turn back. Finally at .7 miles we forced a turnaround. They were so upset but by the mile marker there were lots of "I'm tired!!" Especially for the birthday girl who was then treated to a shoulder ride from Daddy. Next time, we're bringing her stroller so we can go farther.
I'm already planning something fun for my birthday date with my little lady. I'm excited about this opportunity to try something new. We've been pretty good about our Mommy & Me Mornings but we're going to do something a little more special than normal for the date. Stay tuned!