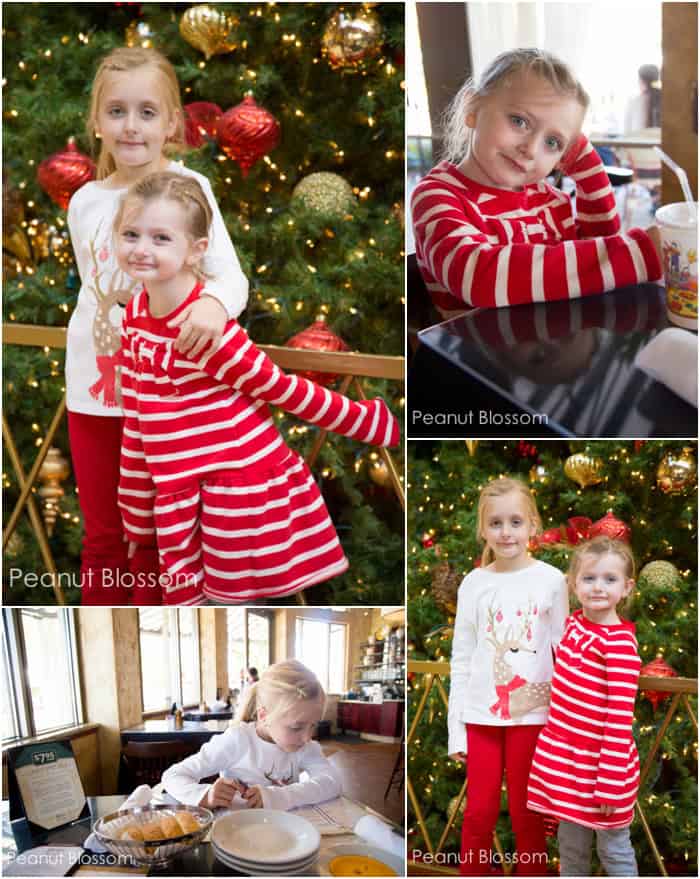 Ah, Christmas is the best time to be a kid, isn't it?? The magic, the sparkle, the traditions we make as families--these are the things that build fond memories that will truly last a lifetime.
Now that I'm an adult, nothing brings me greater joy than to relive my childhood memories with my own girls and watch how my family traditions are given fresh life all over again.
One of my dearest Christmas memories is my annual Christmas tree ornament shopping day and luncheon with my mom and sister. Every year mom would take us out for an afternoon to pick out a special ornament that represented a memory from the last year and then a fancy lunch afterwards.
Our family tree is covered with ornaments I picked out at ages 4, 5, 6, 7 and on and on and now the decorations are mingling with ones that my girls have found memorable and selected themselves.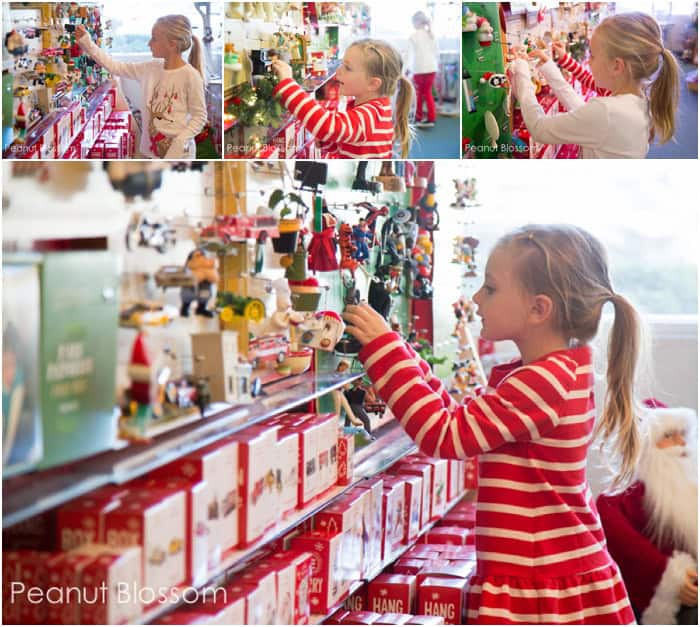 Our annual shopping trip officially kicks off the holiday season for our family and ever since the Peanut came along, I've dressed the girls up in festive outfits from Gymboree to mark the occasion. So when Gymboree asked me to spread the word about their "Best Time to Be a Kid" campaign, I couldn't wait to share this with you.
Gymboree is looking for you to share your favorite family moments between now and the end of the year for a chance to win a $2500 shopping spree. Oh my heart! What I would do with that prize!
Is your special moment pancake Saturdays dressed in coordinating jammies? Twirling in the first snow? Hot cocoa with Santa? Visiting family out of town? Or maybe even story time by candle light? Share your images with the hashtag #BestTimeToBeAKid and your photo could be included in Gymboree's end of year video.
Speaking of video, they teamed up with a super special celebrity guest for the cutest little spot. My tween-age self's heart is going pitter patter, you've got to see this adorable family:
Aren't those little ones adorable?? We've already got our outfits picked out for the holiday but that silver dress with the bow just slays me! And if God had sent us little boys, you can bet they'd be dressed up like sweet little men in those darling plaid shirts.
Did you watch the entire video? Did you catch the coupon code for $25 off a $100 purchase?? If not, go back and look and then check out the full collection of coordinating outfits (with even a few selections for mom & dad!!) at their Best Time to Be a Kid site here.
You'll also find free holiday printable color sheets, inspiration for stocking stuffers, and more videos coming soon!
And once you've stocked up on your holiday wardrobe, be sure to submit some photos for your chance at that $2,500 shopping spree:
Best of luck to everyone, I can't wait to take a peek into your family traditions this season!
And if one of my readers is the winner, I would LOVE to see what you do with that prize!

This post was sponsored by Gymboree. Peanut Blossom only partners with brands we trust and Gymboree has been clothing our girls literally since Day 1 in 2007!! You may view our full disclosure here.