Looking for a fun show to stream to replace your old daytime soap opera addiction? Try one of these fun Spanish telenovelas streaming on Netflix or Amazon to mix things up!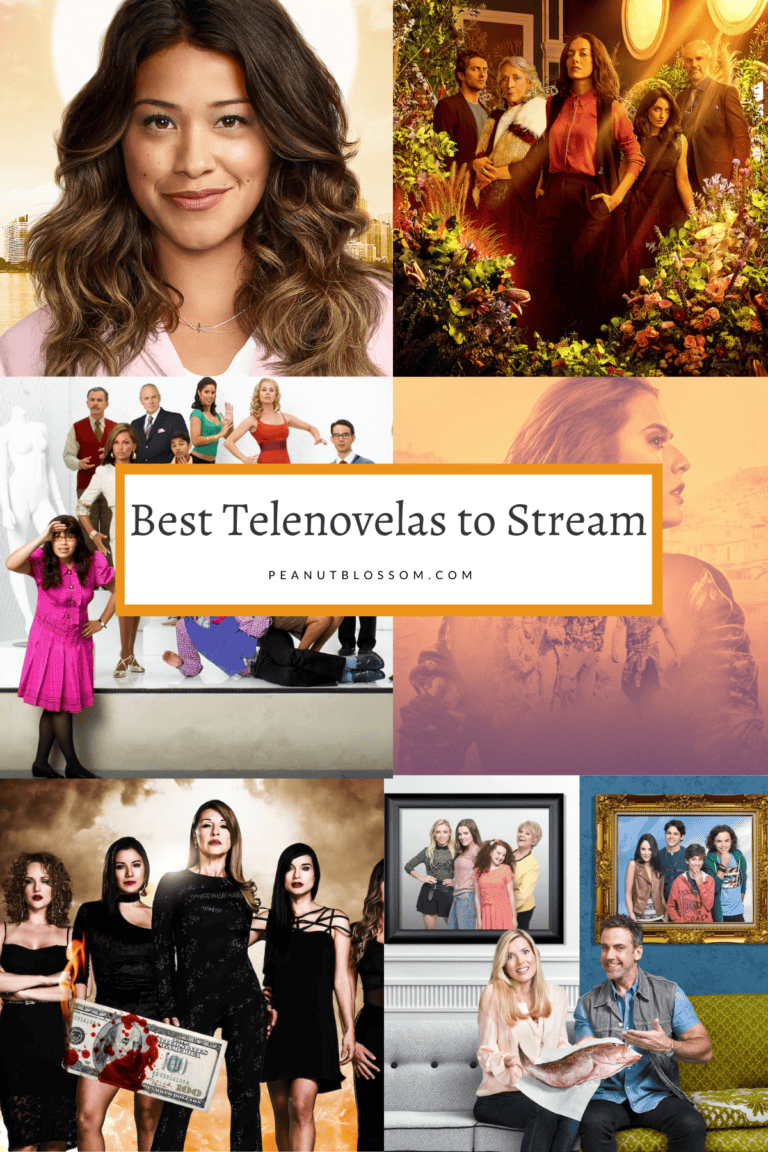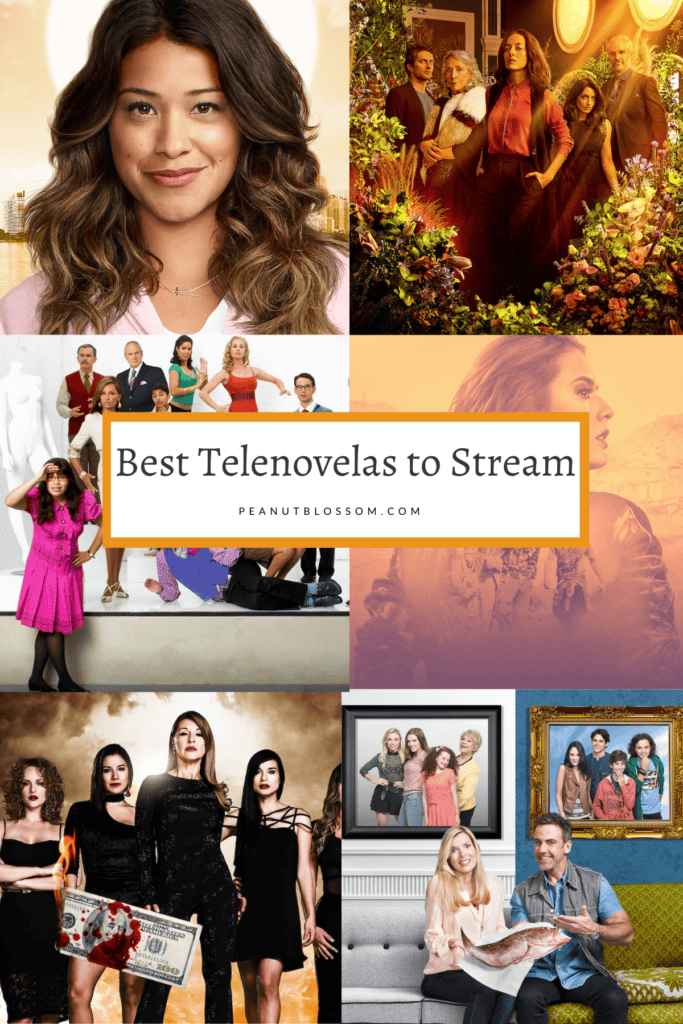 If you grew up obsessing over Days of Our Lives, As the World Turns, and Santa Barbara like I did, you may be feeling nostalgic for your favorite daytime soap operas.
Sadly this television genre has lost popularity in the age of streaming video and on-demand television watching.
Gone are the days when everyone around the lunch table knew all the latest developments from the same show and could gossip about the newest plot twist.
But NOT Gone are the serial dramatic shows, if you know where to look!
If you want to indulge in the flair for the romantic drama, try streaming one of these fantastic telenovelas on Netflix or Amazon.
Any one of these shows would make an especially fun movie party to watch with friends after reading our book club pick: You Had Me At Hola!
The 12 Best Telenovelas Soap Opera Lovers Need to Stream
Miss your daytime soap operas? Try streaming one of these fun Spanish telenovelas instead! Perfect for practicing your Spanish, getting your soap fix, or for enjoying during a book club party after reading You Had Me At Hola.
From executive producer Salma Hayek comes ABC's Ugly Betty, based on the most popular telenovela ever! Smart but wholesome Betty embraces her unique appearance and independent attitude in the cutthroat world of New York fashion.
Photo Credit: www.netflix.com
After vowing to remain chaste until marriage, Jane Villanueva learns she's pregnant due to a medical slip-up and has to rethink her future.
Photo Credit: www.netflix.com
When her fugitive husband leaves her homeless and penniless, a once-wealthy woman has no other choice but to join the working class.
Photo Credit: www.netflix.com
Seventeen years after being wrongly imprisoned, a talented songwriter seeks justice against the men who caused her downfall and killed her family.
Photo Credit: www.netflix.com
In this dark comedy, a wealthy matriarch tries to maintain her family's facade of perfection after her husband's mistress exposes their dirty secrets.
Photo Credit: www.netflix.com
A brother and sister battle high expectations and each other after inheriting a soccer team. A series from the creators of "Nosotros los Nobles."
Photo Credit: www.netflix.com
This dramatic telenovela follows the tumultuous lives of the women who fall in -- and out of -- love with Colombia's biggest drug traffickers.
Photo Credit: www.netflix.com
When her drug-trafficking husband dies, an unassuming woman stakes her own claim in the business in order to care for her gravely ill son.
Photo Credit: www.netflix.com
This series dramatizes the life story of Mexican superstar singer Luis Miguel, who has captivated audiences in Latin America and beyond for decades.
Photo Credit: www.netflix.com
After 20 years, Ana María returns to Mexico and vies for control of her family's tequila empire as it threatens to crumble under corruption and secrets.
Photo Credit: www.netflix.com
When three working-class teens enroll in an exclusive private school in Spain, the clash between them and the wealthy students leads to murder.
While not exactly a true telenovela, this 90s movie is so hysterical I had to include it on the list. It celebrates everything we love about soap operas and serial telenovela shows.
The cast and crew of The Sun Also Sets, America's hottest soap opera have on-screen drama and off-screen craziness with enough dirty laundry to keep everyone in hot water in this unadulterated comedy.