Looking for the best book club picks for 2019? After 5 years, we've learned all the tricks to picking the perfect book club books for the best book club ever. Join us for the Peanut Blossom Book Club's anniversary year for a fun way to get back into reading.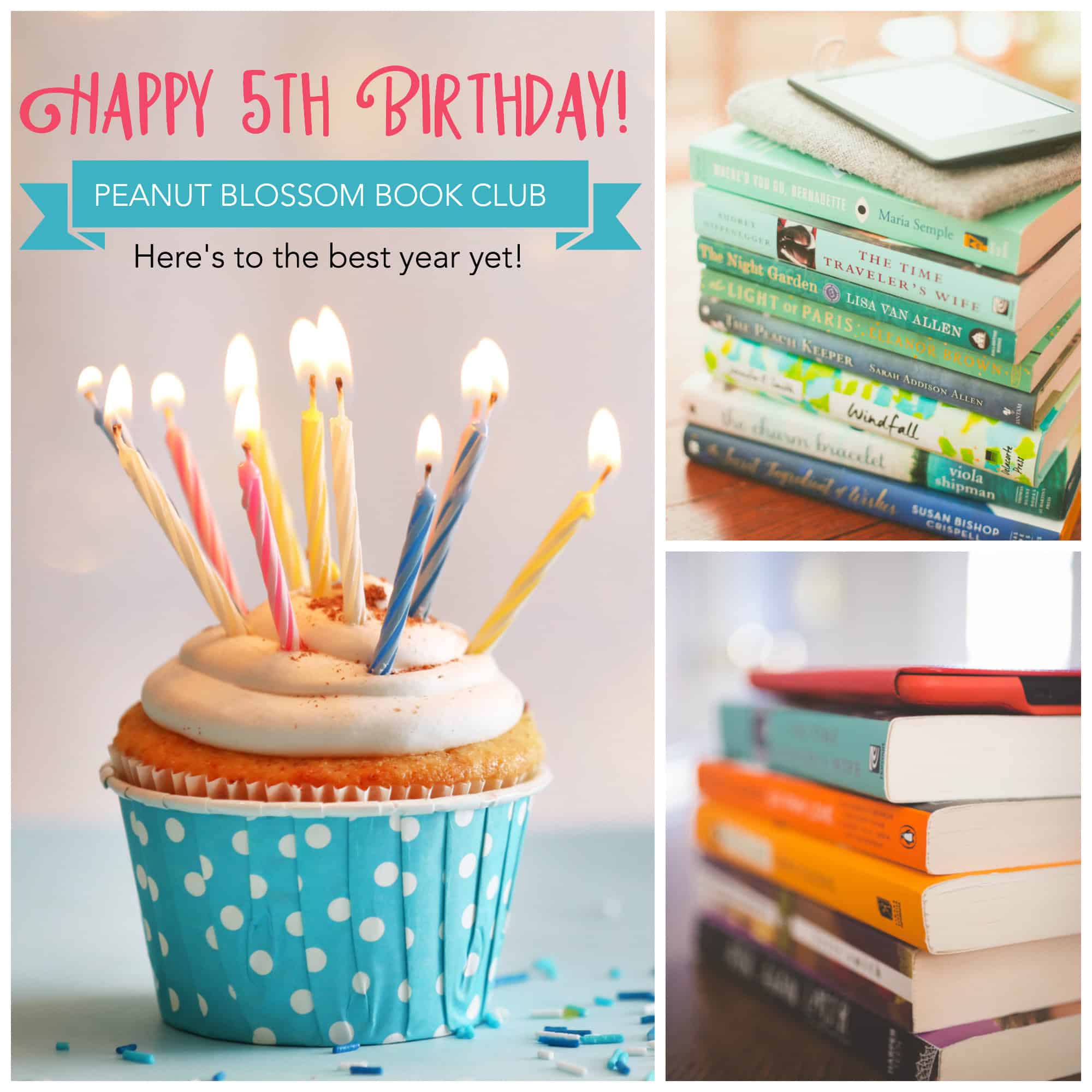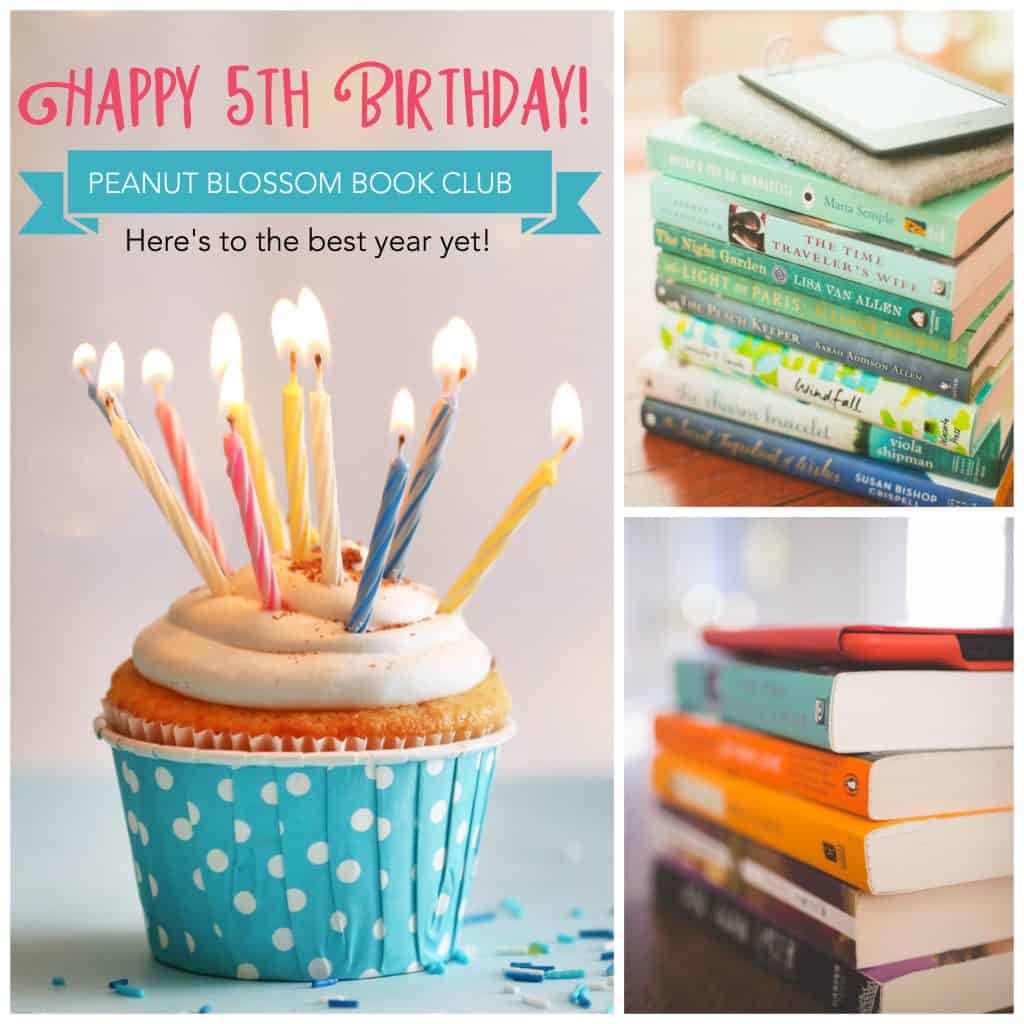 Happy Anniversary to the best online book club ever! The Peanut Blossom Book Club is celebrating FIVE amazing years in 2019.
Where has the time gone?? I know I've got several friends in our group who have been with us since the very beginning. And we've made more new friends along the way. Our book club is one of my very favorite things I've ever done online.
Looking back, I can see that our fourth year brought a few growing pains. I stumbled on some of the choices despite my rigorous selection process. We saw some major changes with Facebook. We've experimented with how our discussions run.
Those little blips have helped me to refocus and make some fantastic adjustments.
I think our fifth year is going to be the VERY BEST EVER.
Why? Because I'm bringing the FUN back to book club this year. I've got some great new ideas for keeping things lively and lighthearted that I cannot wait to share with you.
For our long-time members and new friends alike, here is everything you need to know to be part of the best book club ever:
1. We remain firmly rooted with our mission.
Read about how our book club group started and what our core goals are right here. HINT: We are here to have FUN and not take ourselves too seriously.
2. We can stay true to our roots while making room for growth.
The number one piece of feedback I got this year is that some of our books were just too light. It is hard to discuss a book when it has a picture-perfect happy ending and light and fluffy characters. My goal for our 2019 picks was to find books that had a little more depth to them but were still fun and enjoyable reads for busy moms.
If you want to read about how I pick books, I'd love for you to check out the full mission of our group here.
3. *NEW DISCUSSION FORMAT* for this year:
We have moved our monthly discussions over to GoodReads.
You can join the group right here.
We will keep our Facebook group live and well as a place for fun mid-month chatter.
You can join the Facebook group here.
4. I want to be able to keep in touch with you:
Nothing is worse than having an exciting announcement and knowing that social media algorithms will filter and prevent me from getting the news to you. I don't want our group to be at the mercy of a social media channel I can't control.
Please join my email newsletter list so you won't miss a single announcement.
GET ON THE LIST
5. *NEW IN-BETWEEN READS* #pb_readalong :
My very favorite part of our group is how everyone chats about their in-between reads--the books they enjoy outside of reading our official monthly picks. I would love to encourage a lot more of this kind of chatter.
I'm launching a brand new hashtag and "project". All year long I will be sharing the in-between books I'm enjoying and I encourage you to do the same. You'll find me sharing thoughts all along the reading process over on Instagram, particularly in my Instagram Stories.
You can follow me on Instagram here. Share pictures of what's on your nightstand, along with your thoughts on the book with the hashtag #pb_readalong and I'll do the same. That way, we can all be exposed to even more books than just our monthly picks.
(And to follow along with the overall book club, I use: #pbbookclub on social media.)
6. The Official Outlander *Side Reads* Project: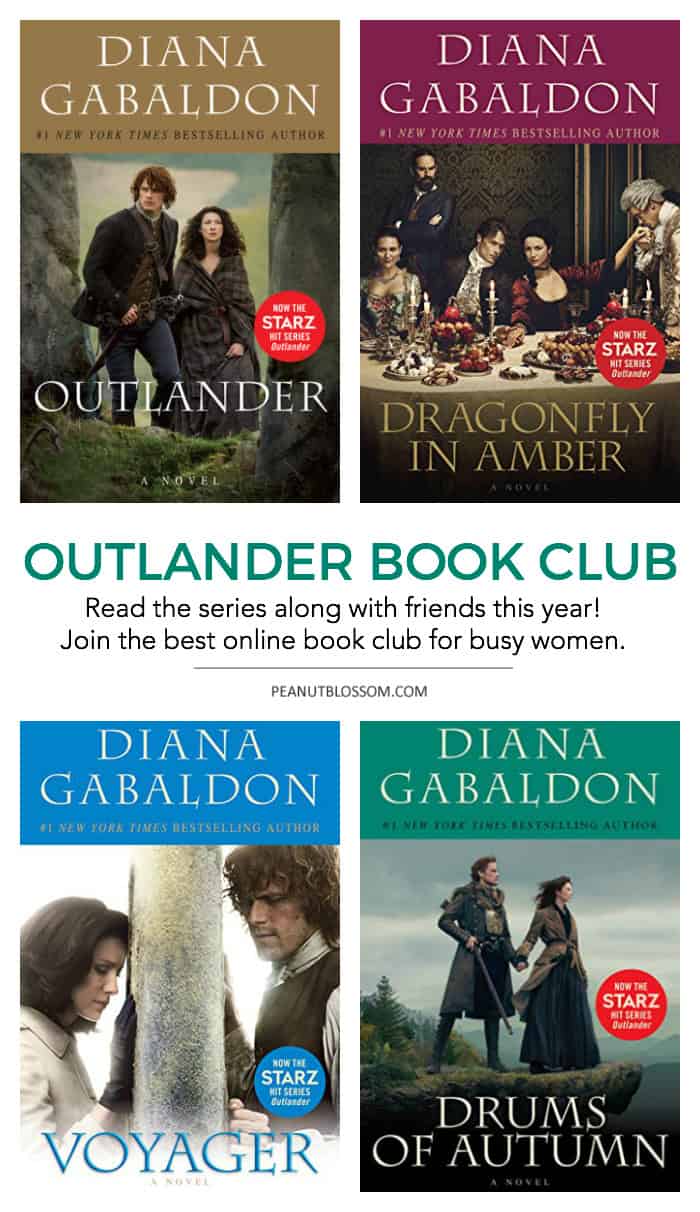 Ok friends, It is HAPPENING. Many of you have asked me to choose Outlander as one of our book club picks. But, here's the thing--the books are LONG. I didn't want to put that on your shoulders, it can be a lot to read in a month. I'm kicking off my own personal #pb_readalong with the Outlander series. I'm only 10% in on book 3 so we can totally chat about the first few books together while you catch up. Grab the first book here.
I know Outlander isn't everyone's cup of tea. This is totally an optional side project for our group and exactly the kind of fun flexibility I want to see more of from our group.
7. The OFFICIAL list of best book club picks for 2019!
Here we go! The portion of this post you have been most excited for. I'm thrilled to be able to announce the entire list of books we'll be reading next year. Thanks to everyone who chimed in during the voting process!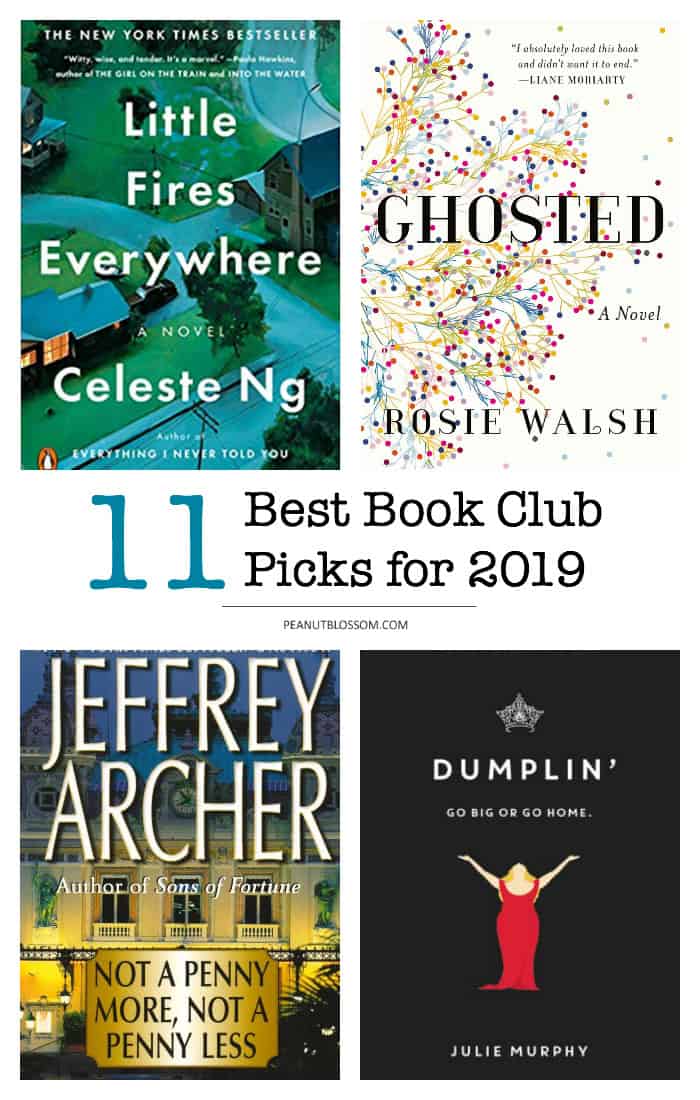 January:
Little Fires Everywhere by Celeste Ng
Be sure to check out our full book club kit with printable Little Fires Everywhere discussion questions here.
February:
Ghosted by Rosie Walsh
March:
Not a Penny More, Not a Penny Less by Jeffrey Archer
April:
Dumplin' by Julie Murphy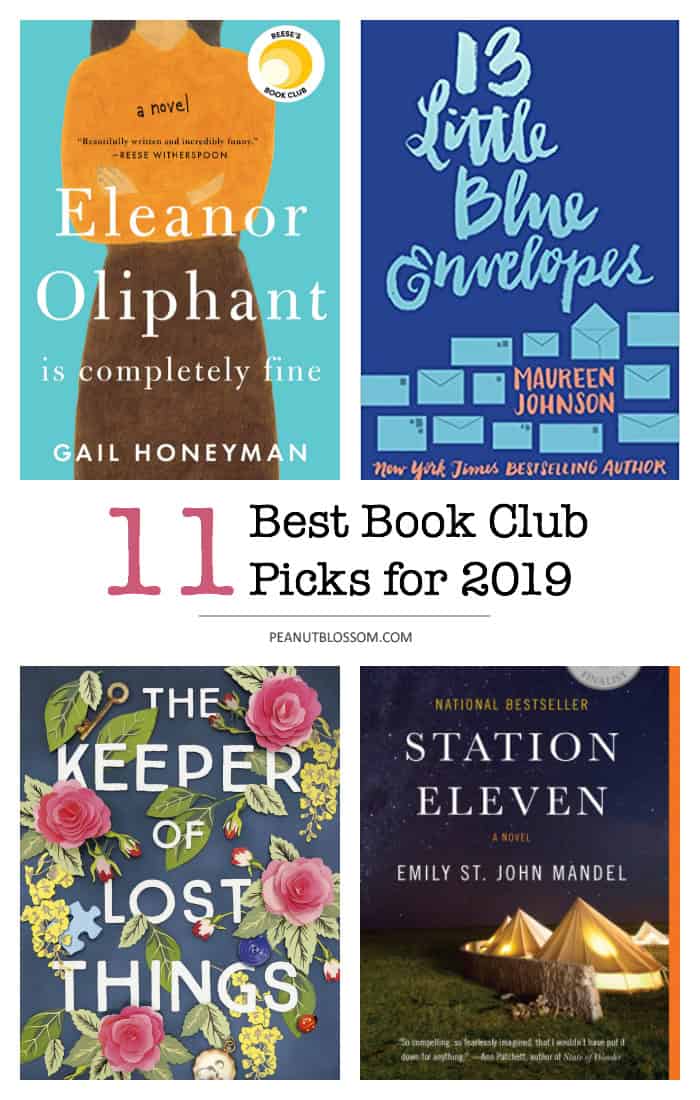 May:
Eleanor Oliphant is Completely Fine by Gail Honeyman
June:
13 Little Blue Envelopes by Maureen Johnson
July:
The Keeper of Lost Things by Ruth Hogan
August:
Station Eleven by Emily St. John Mandel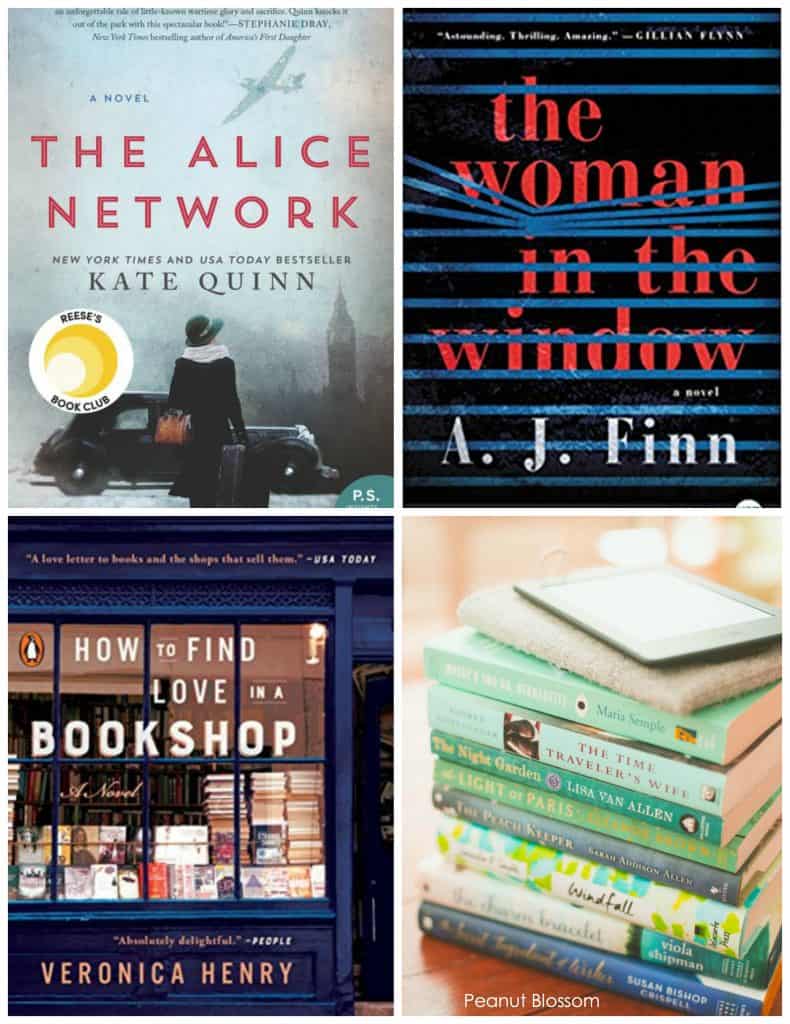 September:
The Alice Network by Kate Quinn
October:
The Woman in the Window by A.J. Finn
November:
How to Find Love in a Bookshop by Veronica Henry
December:
Every December we do a "reader's choice" month where you pick your own book. We will celebrate together with our popular Pay it Forward Book Exchange on social media.
And as always, I come prepared with some fun ideas to get you started!
Want to see what we're reading in 2020? Check out this year's awesome book club picks.