Welcome back to my friend Caryn the Book Whisperer. Today she's helping us gear up for summer!
- Tiffany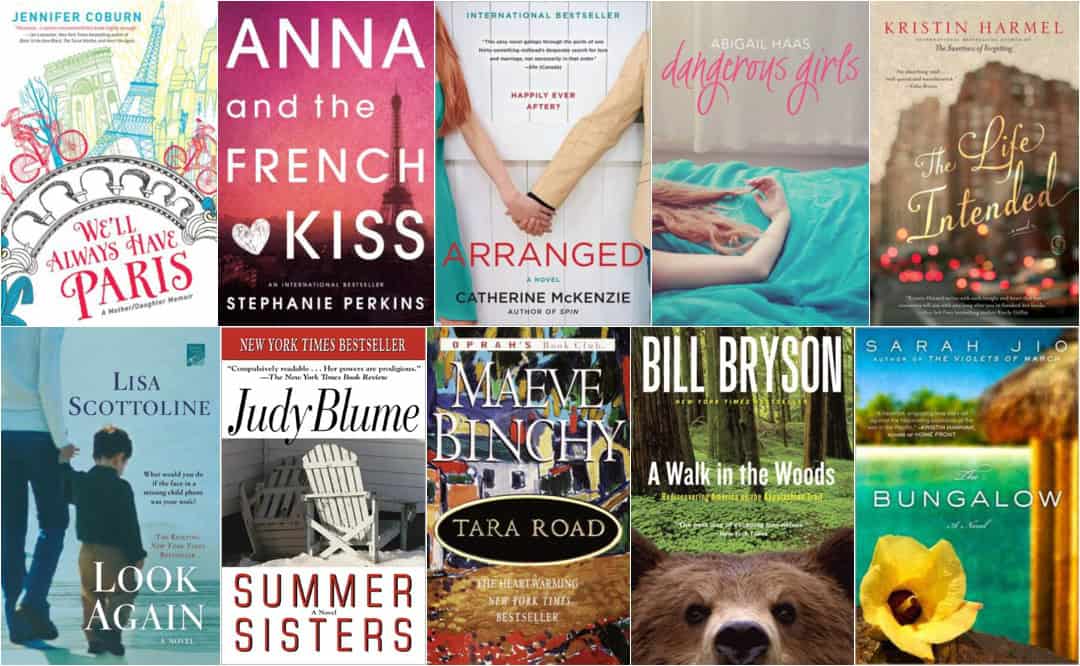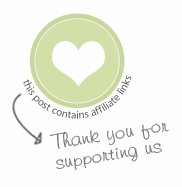 When you hear the words "beach read," do you imagine sun and sand? a thriller that has you turning the pages? a book that inspires you to travel?  Since everyone interprets it differently, there are books on this list that match all those interests.  I even have a couple YA reads and historical fiction.
Best beach reads 2015:
1. Summer Sisters by Judy Blume.  Yes, that Judy Blume.  In one of her adult novels, she tells the story of two friends since childhood who spend the summers on Martha's Vineyard.  As they mature, their relationship changes and strains and after high school graduation, they drift apart and go their separate ways.  What brings them back together?  How does your childhood background lead you to make the choices you do in adulthood?
2. A Walk in the Woods by Bill Bryson. Bryson grew up as a child in the United States but moved to England as an adult.  When his family moves back to the U.S., he discovers a path that leads to the Appalachian Trail. Think Wild but funnier.  He convinces his high school friend to travel the Appalachian Trail with him.  In this memoir, you'll get a bit of history and geology, but you will truly enjoy the encounters of his walk.  Soon to be released as a movie starring Robert Redford!
3. The Bungalow by Sarah Jio. This historical fiction novel takes place during WWII, where Anne Calloway goes off to serve in the Nurse Corps in Bora-Bora with her best friend Kitty.  There in the Pacific islands, she meets a soldier named Westry and they discover an old bungalow on the beach.  This novel tells the story of their romance.  However, many locals say the bungalow is cursed, and what starts as a romance may soon turn to the darker side.
4. Arranged by Catherine McKenzie.  This lighthearted novel starts out as your typical "chick lit."  Anne Blythe generally has it all.  A great job, good friends, and a book deal.  What she doesn't have is a partner to share it with.  She is in her 30s, finds her best friend newly engaged, and figures she'll give a dating service a try.  What I love about this book is it starts backwards.  The dating service is actually a marriage brokerage firm, and she travels to Mexico to meet her soon-to-be husband the day before their wedding.
5. Dangerous Girls by Abigail Haas.  This YA psychological thriller will seem familiar for those who followed the real-life Natalee Holloway case.   A group of friends travel to Aruba on spring break.  When one of the girls is murdered, our main character, Anna, finds herself in the hands of a legal system in a country not her own.  What really happened?  Told through flashbacks, this one will have you questioning everything.
6. Look Again by Lisa Scottoline.  Scottoline's book starts out with a single mother who receives a "Have You Seen this Child?" flyer in the mail.  She almost thinks nothing of it until she looks at the photo and realizes it is identical to her son.  As a journalist, she has to question how her legal adoption might not be steeped in the truth.  So many of these chapters end in cliffhangers that you can't help but flipping the pages to get to the bottom of the story.
7. We'll Always Have Paris: A Mother/Daughter Memoir by Jennifer Coburn.  Never have I read a memoir that had me want to pack my suitcase for a European adventure as much as this one.  Jennifer lost her father as a teenager and she constantly worries she won't be here for her family.  She decides to travel to Paris, Italy, and Spain (in separate trips) with her young daughter, Katie, to make sure they pack all their memories in before it's too late.  These humorous anecdotes about their travels and flashbacks to Jennifer's childhood will make you relish the time you spend with family.
8. Tara Road by Maeve Binchy.  Even I am not always a fan of Oprah's book club choices.  This, however, was a different story.  When two woman (one from Dublin and one from Connecticut) choose to swap houses for the summer, we meet a cast of characters living on Tara Road.  Binchy has this ability to make you feel like you are in the story, while writing personalities with such insight.  Can these two women find a silver lining in someone else's home?
9. Anna and the French Kiss by Stephanie Perkins.   Anna is about to start her senior year of high school when she is sent to boarding school in Paris.  While not happy about the situation, she meets Etienne, a dreamy local who she can't stop thinking about.  The only problem is he already has a serious girlfriend.  This breezy YA story will have you rooting for the characters.  And if you want to know what becomes of them even after the book is over, make sure to pick up her second novel, Lola and the Boy Next Door, where we see them again.
10. The Life Intended by Kristin Harmel. This has been one of my favorite books so far this year.  Every night I looked forward to getting in bed so I could pick it up and see what was going to happen.  Imagine your dream life cut short by the death of your husband.  This is what happens to Kate.  Now many years later she is in a satisfying relationship but starts to dream of her life as if her husband is still her husband and they have a grown daughter.  Is this really a dream or reality?  Definitely a page turner.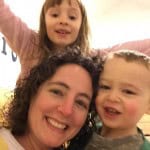 Caryn is a mom by day and reader by night. Asking her to name her favorite book is like asking her to choose a favorite child. She reads many genres and prefers paper over e-reader. Her friends call her The Book Whisperer.
If you need a good recommendation for a book, she'd love to help you!
Chat with Caryn on: Facebook | Twitter | Goodreads