Healthy cookbooks for family dinners you'll feel great about serving to the kids. Whether you're trying to lose weight or just increase the amount of vegetables on your dinner plates, these books are practical for busy families.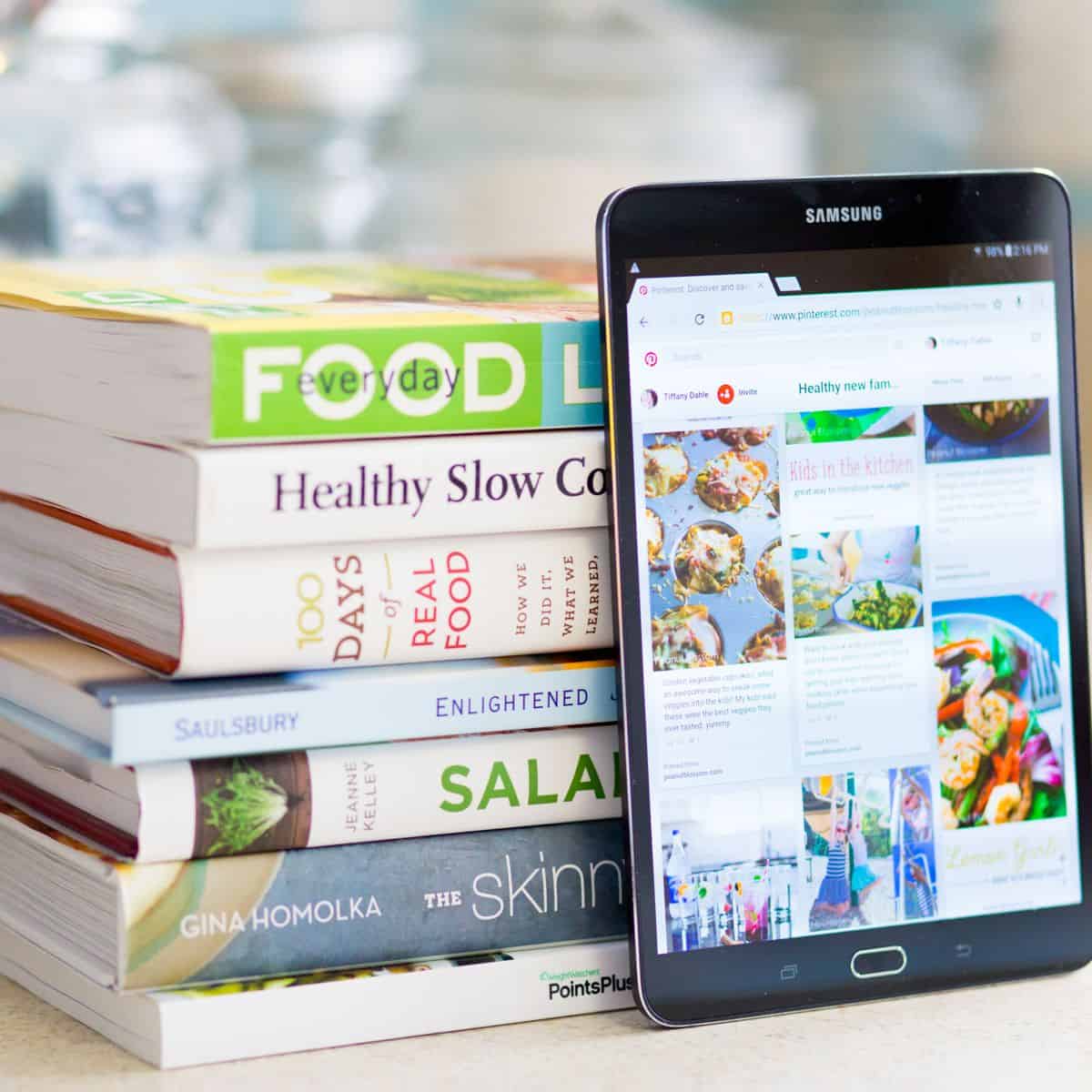 Trying to balance family dinner can be such a challenge when your kids are little and picky.
On the one hand, you might be looking for healthy recipes that will help you be stronger and fitter.
On the other hand, you need to serve meals that the kids will actually eat and meets their physical needs, too.
When I'm looking for fresh inspiration for our family dinners, these are the top healthy cookbooks for real family meals that I tend to turn to time and again.
Why are these "Healthy" Cookbooks?
When I'm feeding my family, I'm looking for healthy recipes that meet the following needs:
Real Food: The recipe is made mostly from scratch. It needs basic ingredients that I can pronounce. No artificial sweeteners required.
Lots of Fruit & Vegetables: I'm always looking for new ideas for getting more produce onto our plates. I cook with fruit in our dinners frequently since they tend to be more popular with the kids than vegetables.
Fairly Light: I look for recipes that are light on the butter and cream and use more olive oil instead. Bonus points if the books aren't heavy-handed with starchy ingredients like pasta and breaded coating.
Mediterranean Influenced: Our family eats meat but I do look for Mediterranean recipes because they are known to be so heart-healthy.
Balance: I believe in all things in moderation. If we have something really delicious on the table like warm, fresh bread, I balance it with something super healthy like a vegetable-filled soup.
I think the best way to stay healthy is to eat all things in moderation and focus on healthy portions. That's why I've loved the 21 Day Fix strategy for feeding my family and myself the same meals.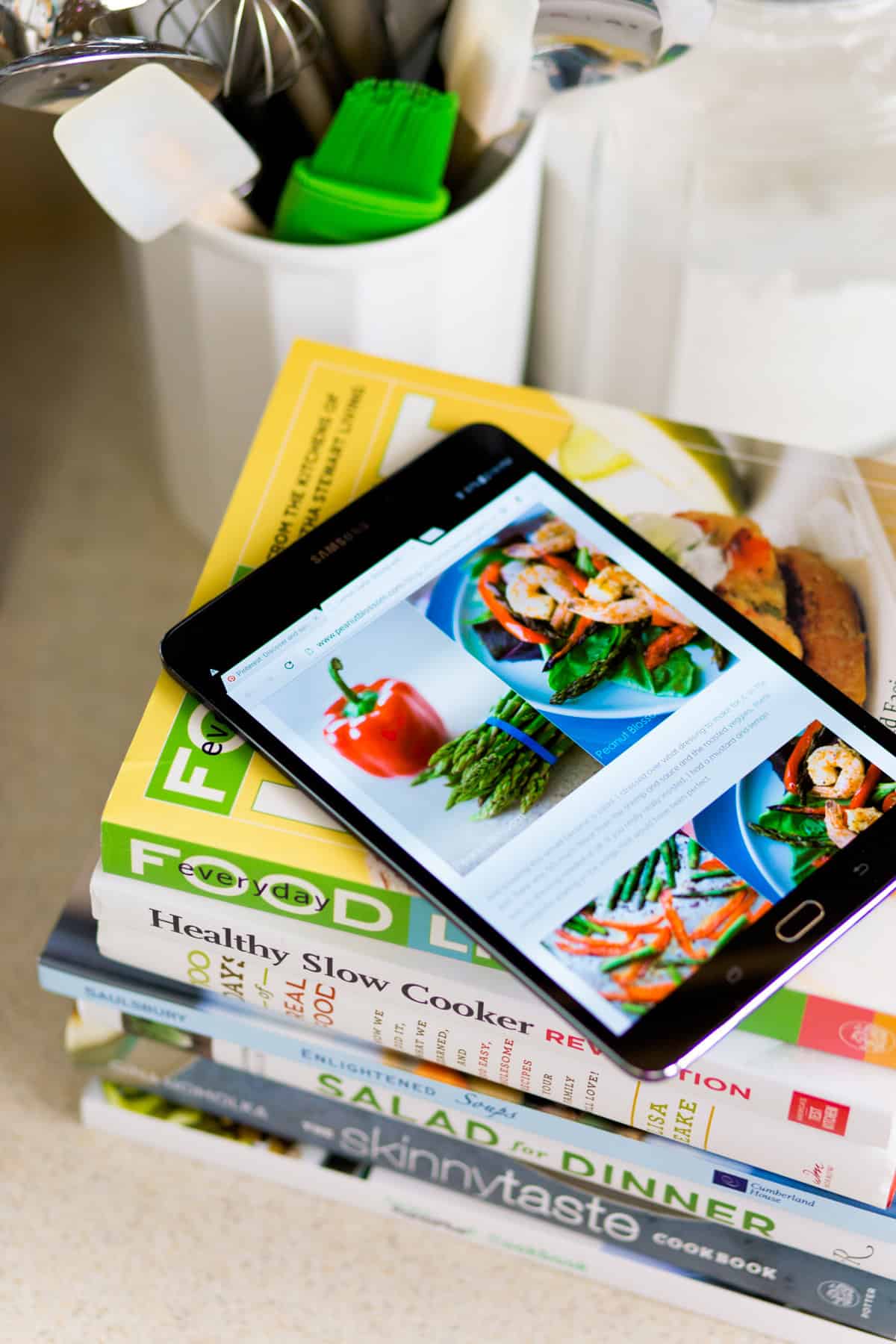 More Favorite Cookbooks