The Bar Harbor Retirement Home for Famous Writers (And their Muses) by Terri-Lynne DeFino is the official November Pick for the Peanut Blossom Book Club for Recovering Readers.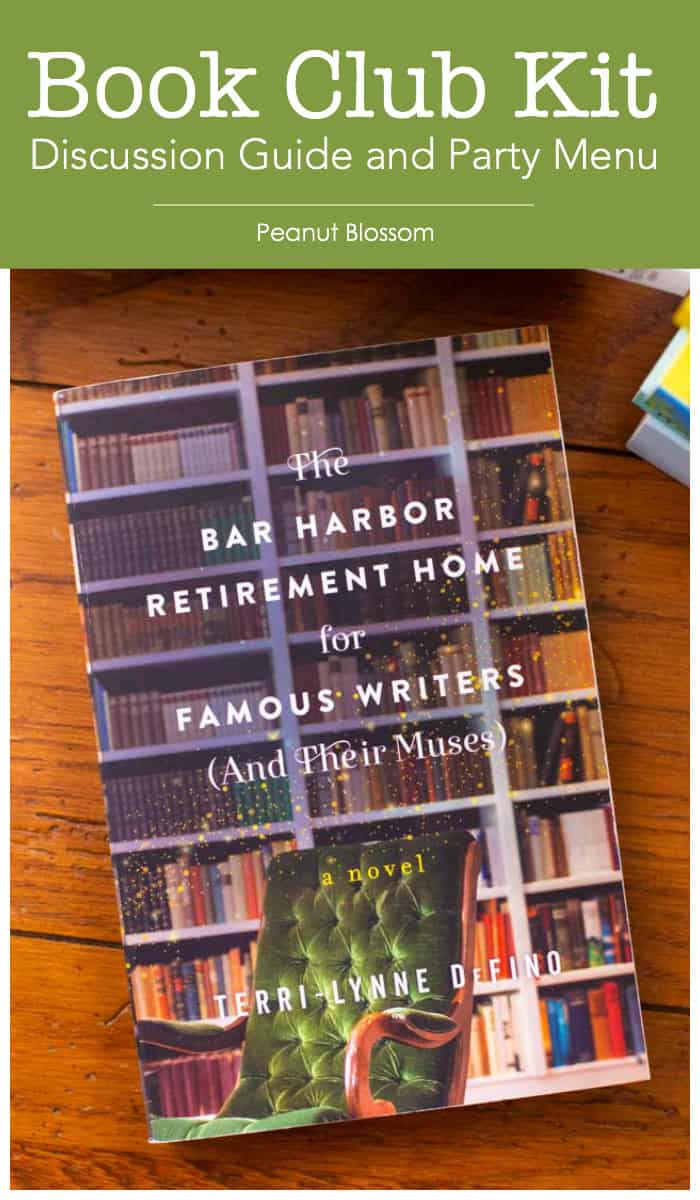 We made it through this year and I can't believe it is time to announce the final 2020 pick of this year's Peanut Blossom Book Club line-up!
Each year, I pick just 11 books for our book club so that members can have a choose-their-own-adventure month in December. I love to conclude the year with books that have something to do with food, family, or cozy-feeling stories.
I was drawn to this next book for a few reasons:
The location: My husband and I love Bar Harbor, Maine. We haven't read too many books that take place in New England and that just feels like a wonderful setting for this time of year.
Assessing life choices at the end of the year: Senior citizens aren't often the main characters of the books we read in our book club, but I absolutely loved The Curious Charms of Arthur Pepper a few years ago. This book feels extra timely as we end a rather difficult year and assess what matters most to us.
Authors + Readers: We've read (and loved) books about book stores but I think this may be the first book I've picked that focuses on an author character. The summary of the book implies that a reader meets her favorite author and that felt like a fun twist on the theme.
I hope you enjoy this month's book and will make plans to join in again next year.

P.S. Just joining us? Don't miss the full 2020 line-up for our book club picks.
November's Official Book Club Pick: The Bar Harbor Retirement Home for Famous Writers (And Their Muses) by Terri-Lynne DeFino
With a 4 star rating from 240+ reviews, I'm pleased to announce that it is our official November Pick for this year.
Get your copy of this month's book club pick:
Money-saving tricks for reading this month's book pick:
You can get the book from your library.
The Kindle version is on deep sale this month AND you can save money on the Audible version if you own the Kindle copy! I love to use the Amazon Whispersync feature to go back and forth between audio and digital reading.
What is The Bar Harbor Retirement Home for Famous Writers (And Their Muses) about?
"Alfonse Carducci was a literary giant who lived his life to excess—lovers, alcohol, parties, and literary rivalries. But now he's come to the Bar Harbor Home for the Elderly to spend the remainder of his days among kindred spirits: the publishing industry's nearly gone but never forgotten greats. Only now, at the end of his life, does he comprehend the price of appeasing every desire, and the consequences of forsaking love to pursue greatness. For Alfonse has an unshakeable case of writer's block that distresses him much more than his precarious health.
Set on the water in one of New England's most beautiful locales, the Bar Harbor Home was established specifically for elderly writers needing a place to live out their golden years—or final days—in understated luxury and surrounded by congenial literary company. A faithful staff of nurses and orderlies surround the writers, and are drawn into their orbit, as they are forced to reckon with their own life stories. Among them are Cecibel Bringer, a young woman who knows first-hand the cost of chasing excess. A terrible accident destroyed her face and her sister in a split-second decision that Cecibel can never forgive, though she has tried to forget. Living quietly as an orderly, refusing to risk again the cost of love, Cecibel never anticipated the impact of meeting her favorite writer, Alfonse Carducci—or the effect he would have on her existence. In Cecibel, Alfonse finds a muse who returns him to the passion he thought he lost. As the words flow from him, weaving a tale taken up by the other residents of the Pen, Cecibel is reawakened to the idea of love and forgiveness.
As the edges between story and reality blur, a world within a world is created. It's a place where the old are made young, the damaged are made whole, and anything is possible…"
Get your copy of the book here.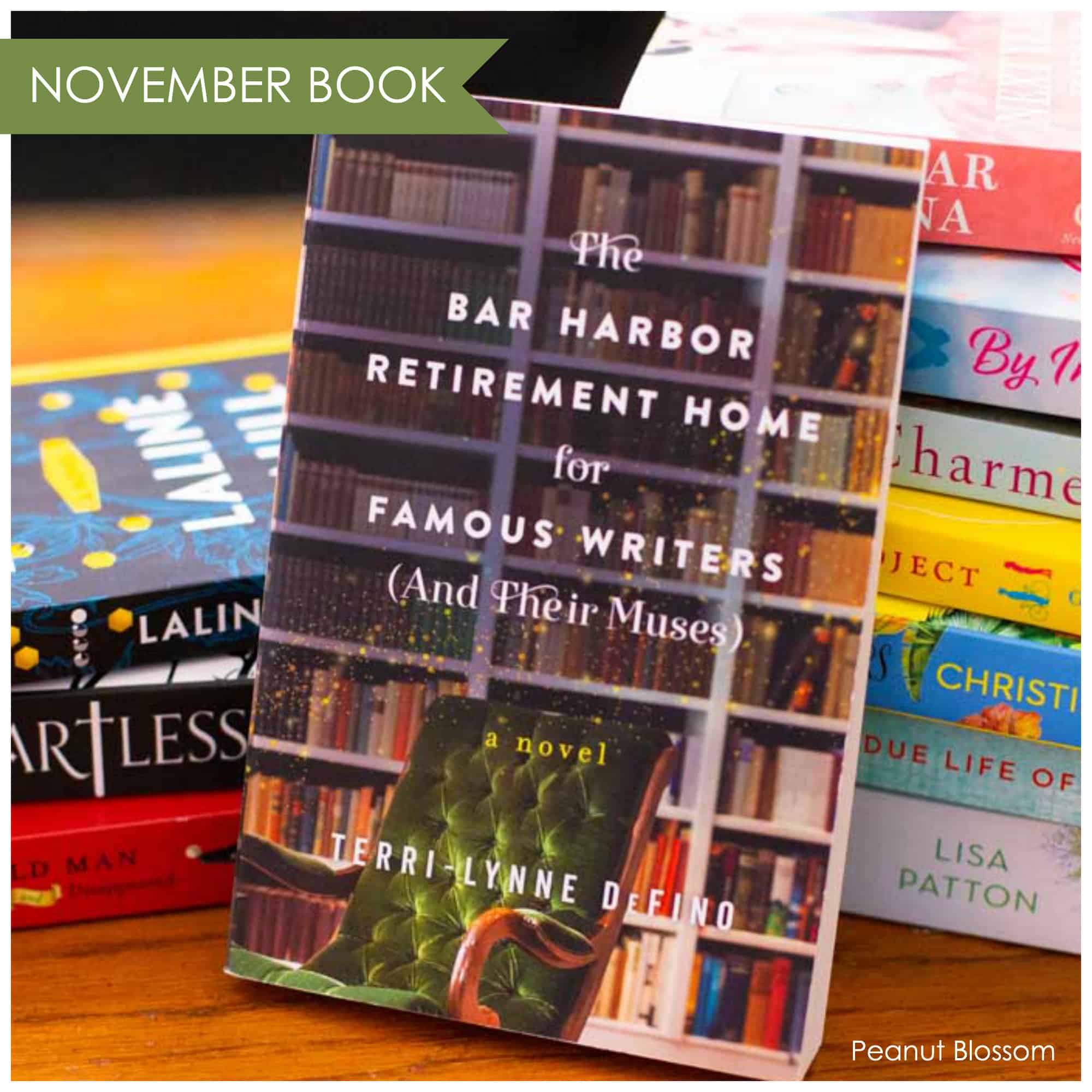 Discussion questions for The Bar Harbor Retirement Home for Famous Writers (And Their Muses):
Coming soon!
Be sure to check out the official discussion in our book club group right here.