This post is sponsored by Leap Frog, all thoughts and opinions are my own.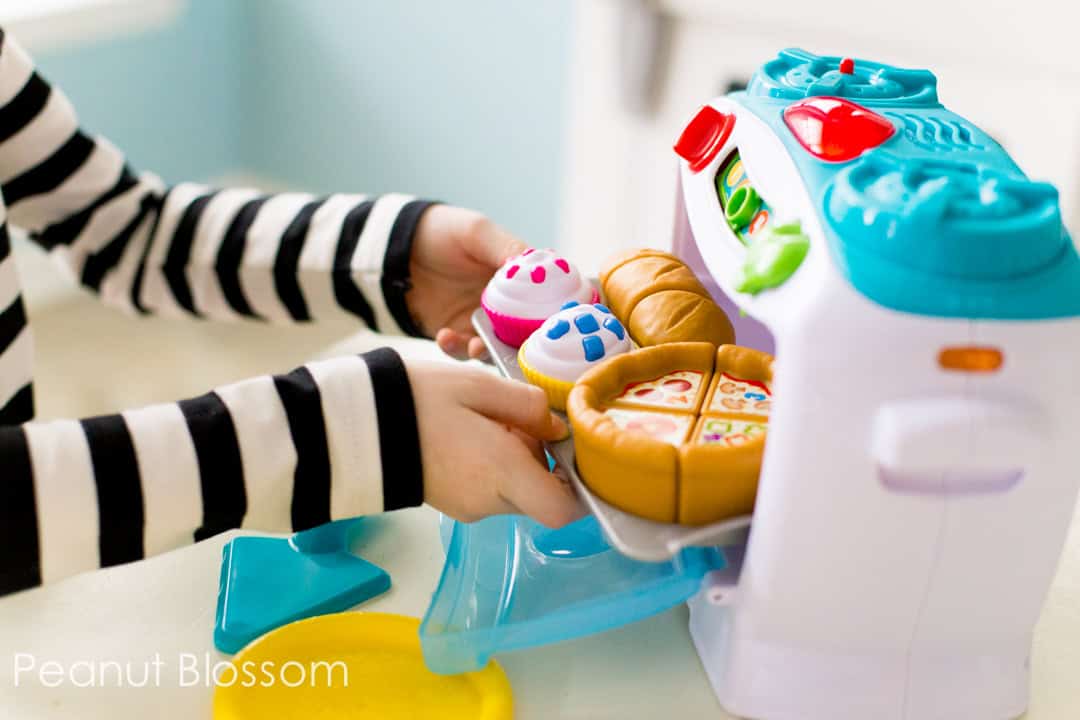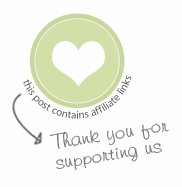 There are few things as powerful as letting your kids help you with the cooking & baking in your kitchen to help teach real world math skills. Measuring quantities, counting ingredients, calculating time and temperatures, and getting their hands all messy in the process is a perfect way for getting those lessons to make a lasting impression in their curious minds.
I love to bake with my kids. But sometimes? When it's 5:15 pm and everyone's screaming for food and I just need to get dinner on the table 10 minutes ago? Sometimes you just want to get the job done and move on with your day.
That's when you pull out the awesome Leap Frog Number Lovin' Oven.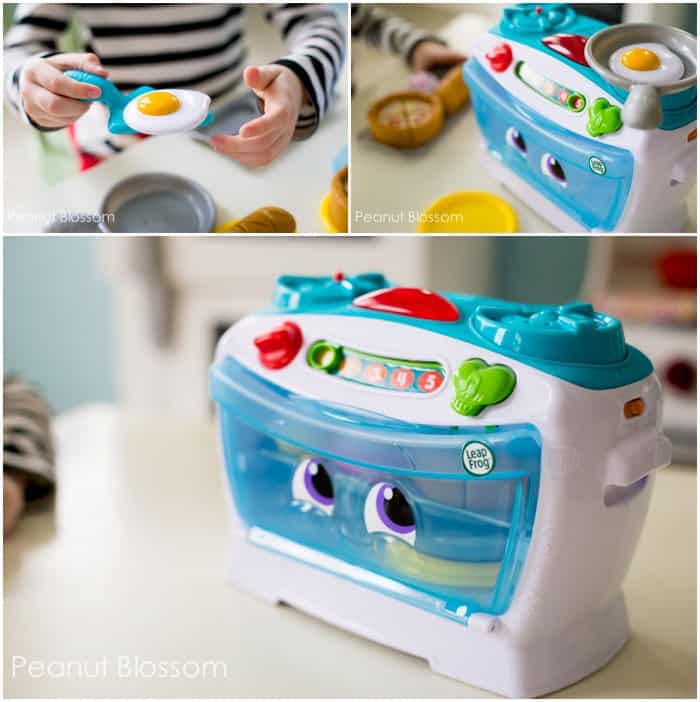 At first glance, I really thought Little Pea was going to be too old to play with this toy but she was obsessed with opening it. As I watched her play and listened to the songs it sings, I became absolutely smitten as well.
I heard songs about sharing, lessons on the effects of broiling, instructions on turning up the temperature to make something extra crispy. From fractions to basic cooking skills, this little oven packs it all in. I was able to cook completely in peace while she was engaged in the lessons from the oven.
But my absolute favorite part?? Leap Frog designed the Number Lovin' Oven to ensure ALL the pieces fit neatly inside the oven for storage when playtime is done. This compact little set would easily fit in my kitchen cabinet to be pulled out for cooking time distractions.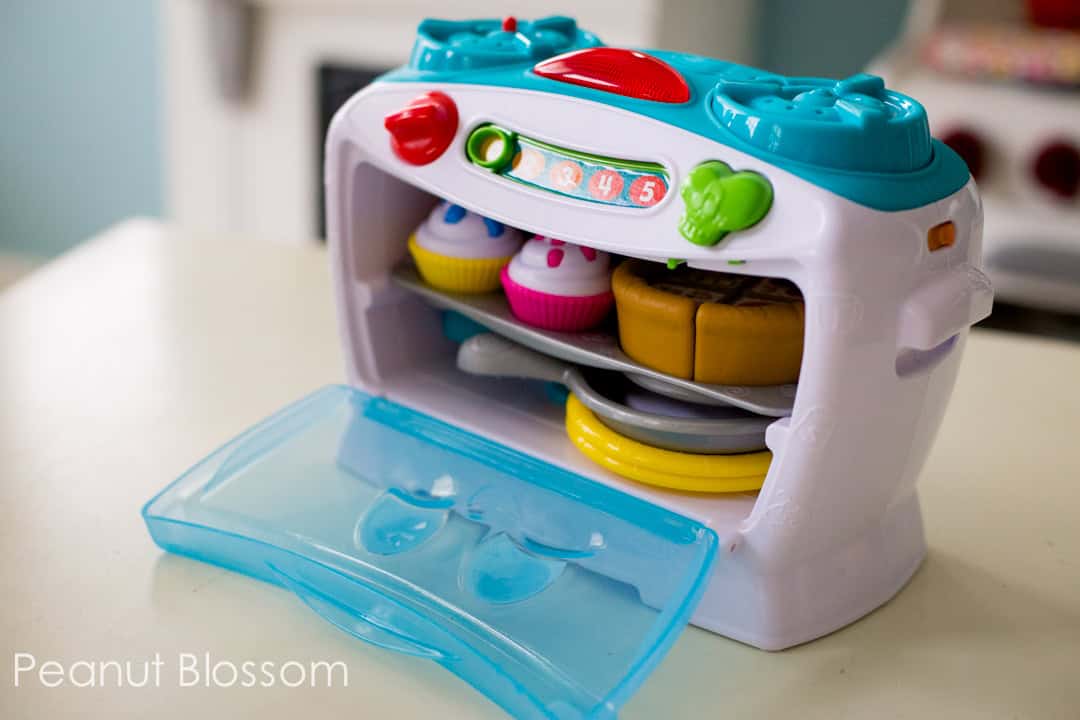 Then, when I am ready to cook and bake with my kids, we make that decision intentionally and have fun with it! I thought it would be fun to share our favorite go-to recipes to make together.
5 great recipes for baking with kids: