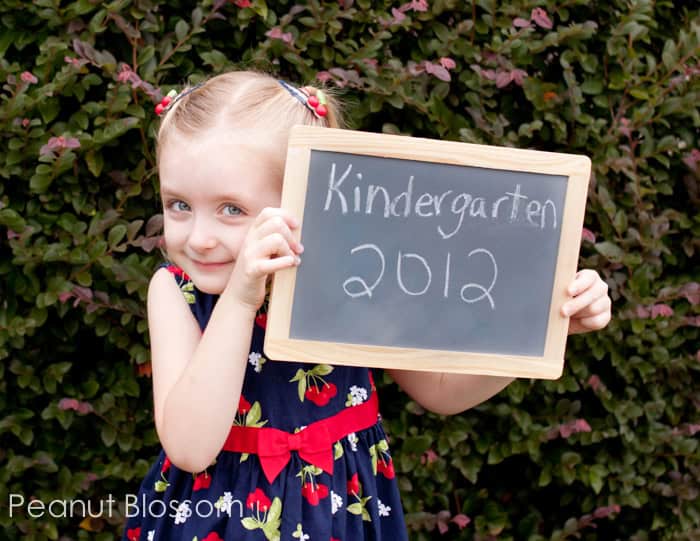 The Peanut is off to Kindergarten. So much has changed so quickly for us this year and now this. I can't believe my little girl is so big. Starting with her 2 year old preschool we've been doing the chalkboard first day of school idea. Have you seen this? I picked up a pair of chalkboards from Joann's (1 for the Peanut, 1 for Little Pea for when her day comes) and I keep them in a special spot just for this use for the next 15 years. . .
In addition to that simple pose, we also have a fun family tradition of doing jumping shots each year. She has the most fun with this pose and they end up being my favorites from the set, too.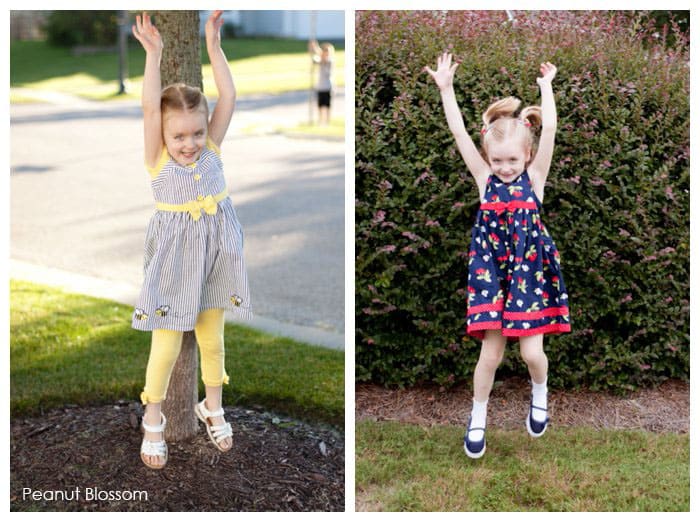 Look at that lift-of!! The left is her last preschool shot, kindergarten on the right. I can't believe the difference in one year.
Do you have any fun twists on back to school photos? How do you capture your kids?