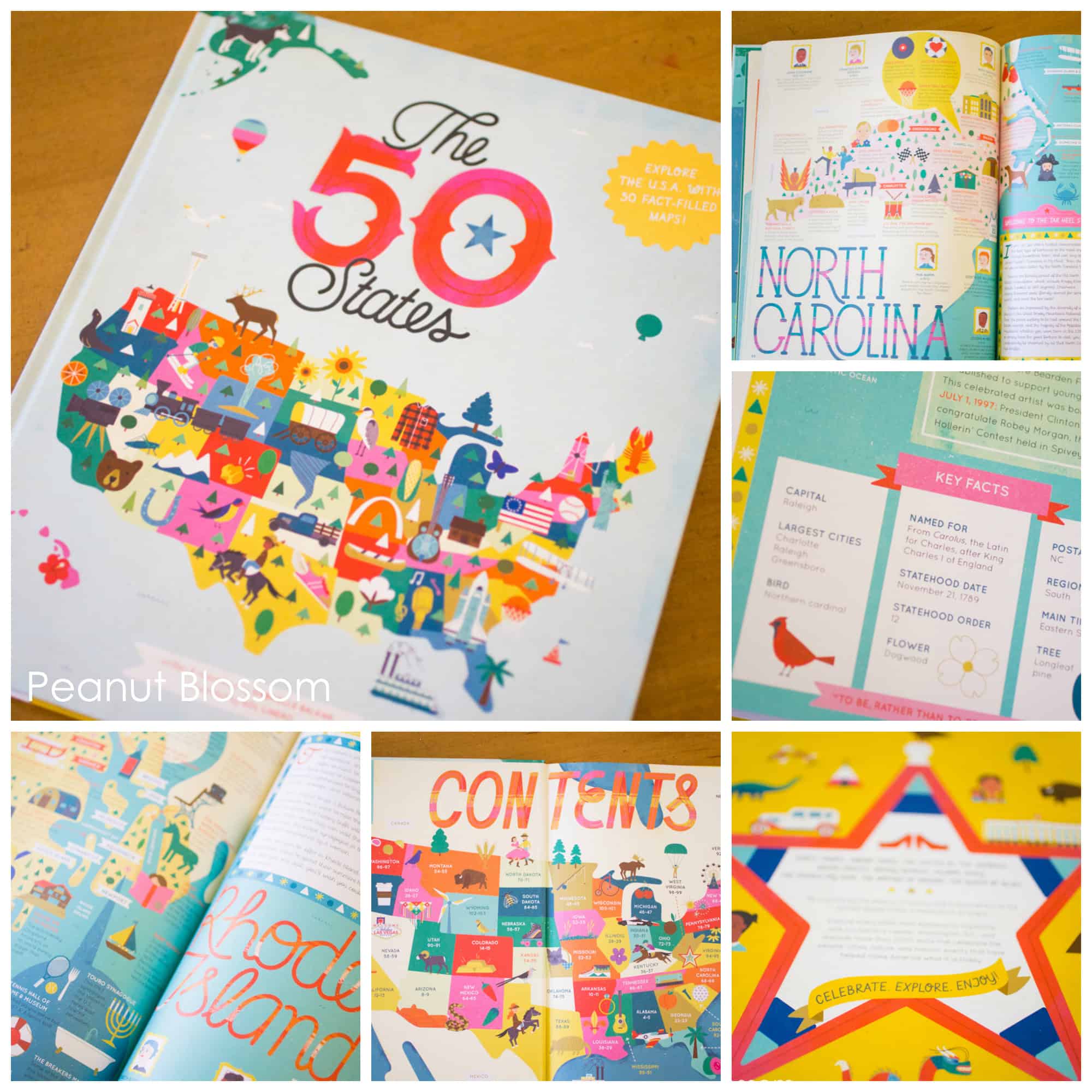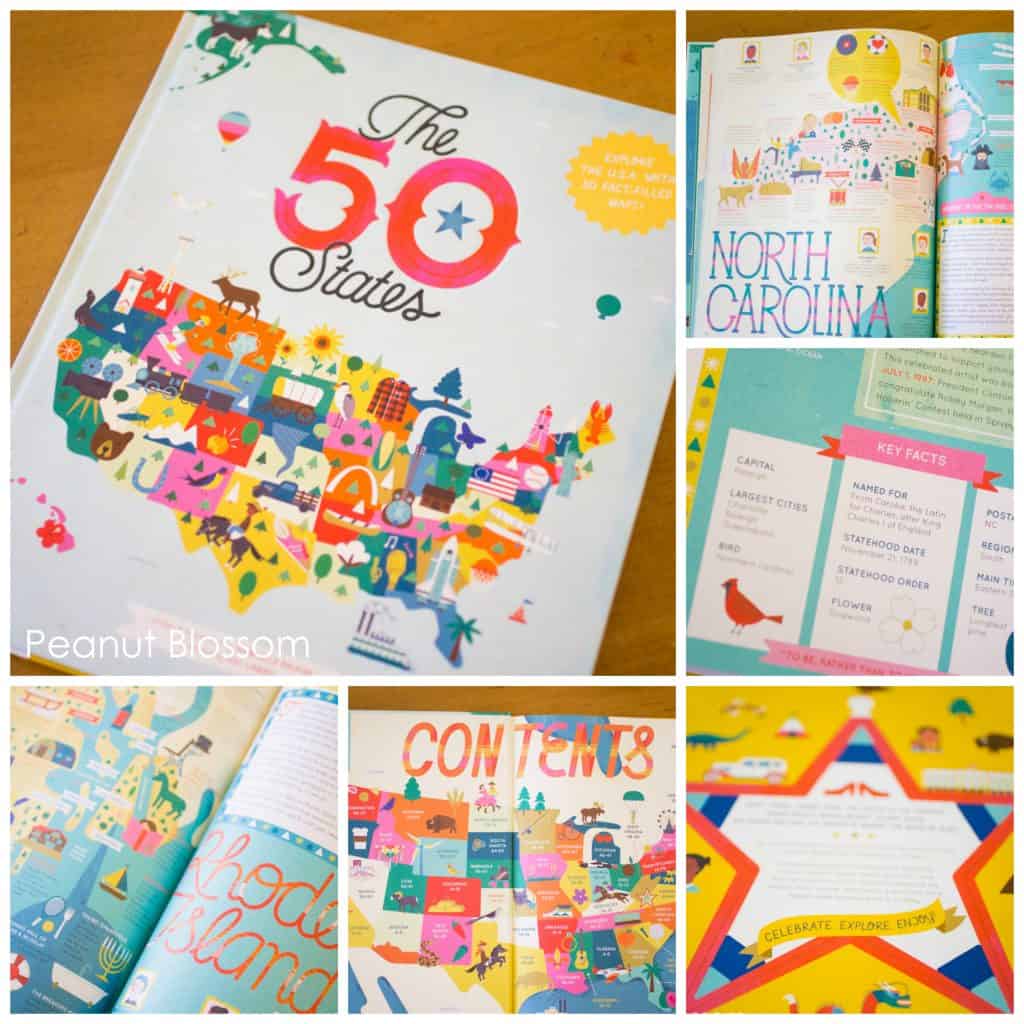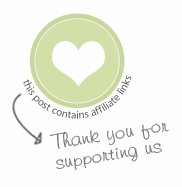 I have a dirty little secret: I buy pictures books "for the kids" when they are really "for me."
I wrap them up as birthday presents. I promise Tim they are for our "home library." I keep a running wish list on Amazon of essential titles I know will eventually enter our collection, all in the name of our children's education.
But they are SO for me. The 50 States is a perfect example of this. I am an atlas geek. When I was young, an aunt handed down 3 ENORMOUS atlases from their collection when her kids no longer needed them. I loved the sheer massive size and weight of them. I loved the fact that I had to drraaaaagggg it out of the dresser drawers where we kept them and that they were too big to hold up with my hands. I had to lay them flat to turn the pages and pore over the maps.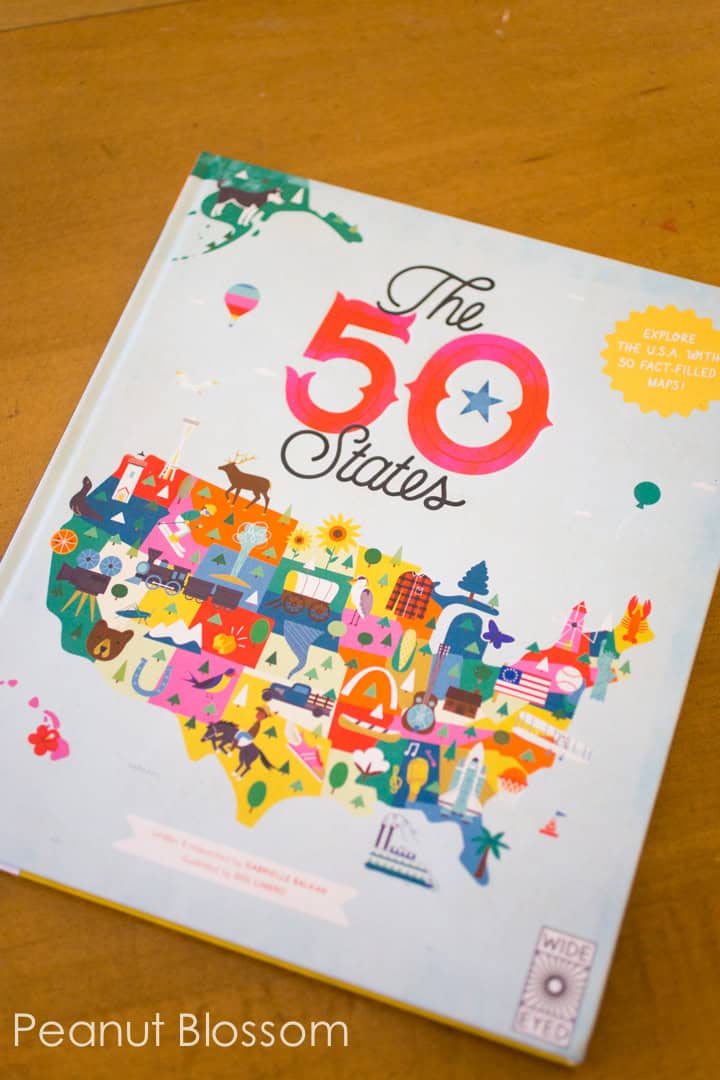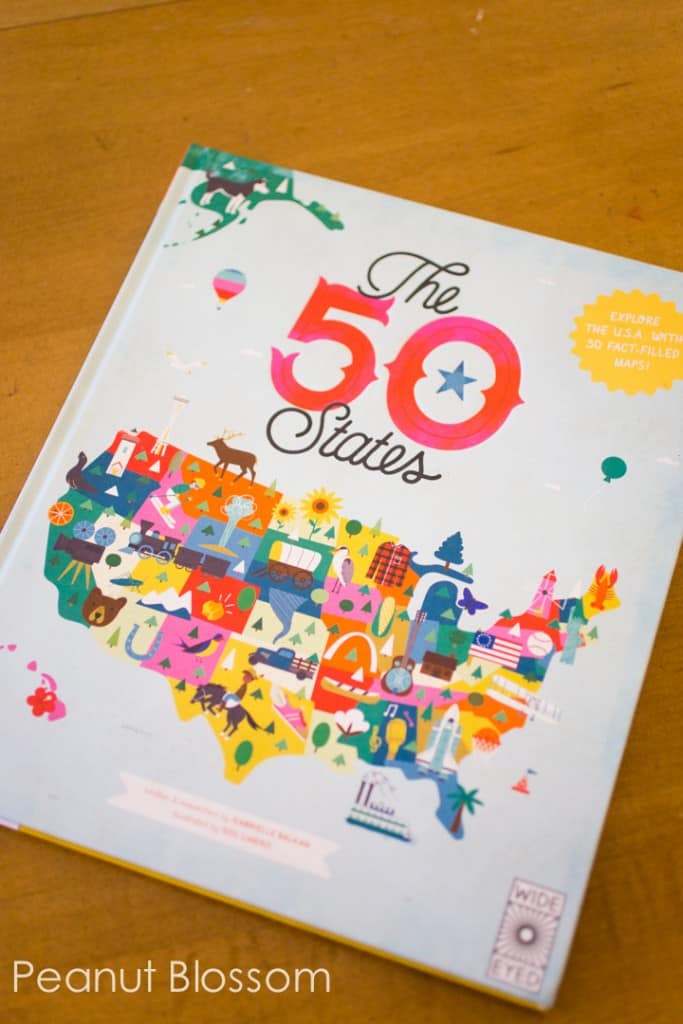 But my kids? They aren't atlas geeks . . . yet.
The ones from my childhood were meant for adults and neither of my girls are as intrigued by travel or unpronounceable cities in places they don't know. . . yet.
So I have been hunting and hunting to find a book that will spark that thrill in them. It had to be:
big!
colorful!
include places they know or will visit
ideally be geared towards kids with excellent illustrations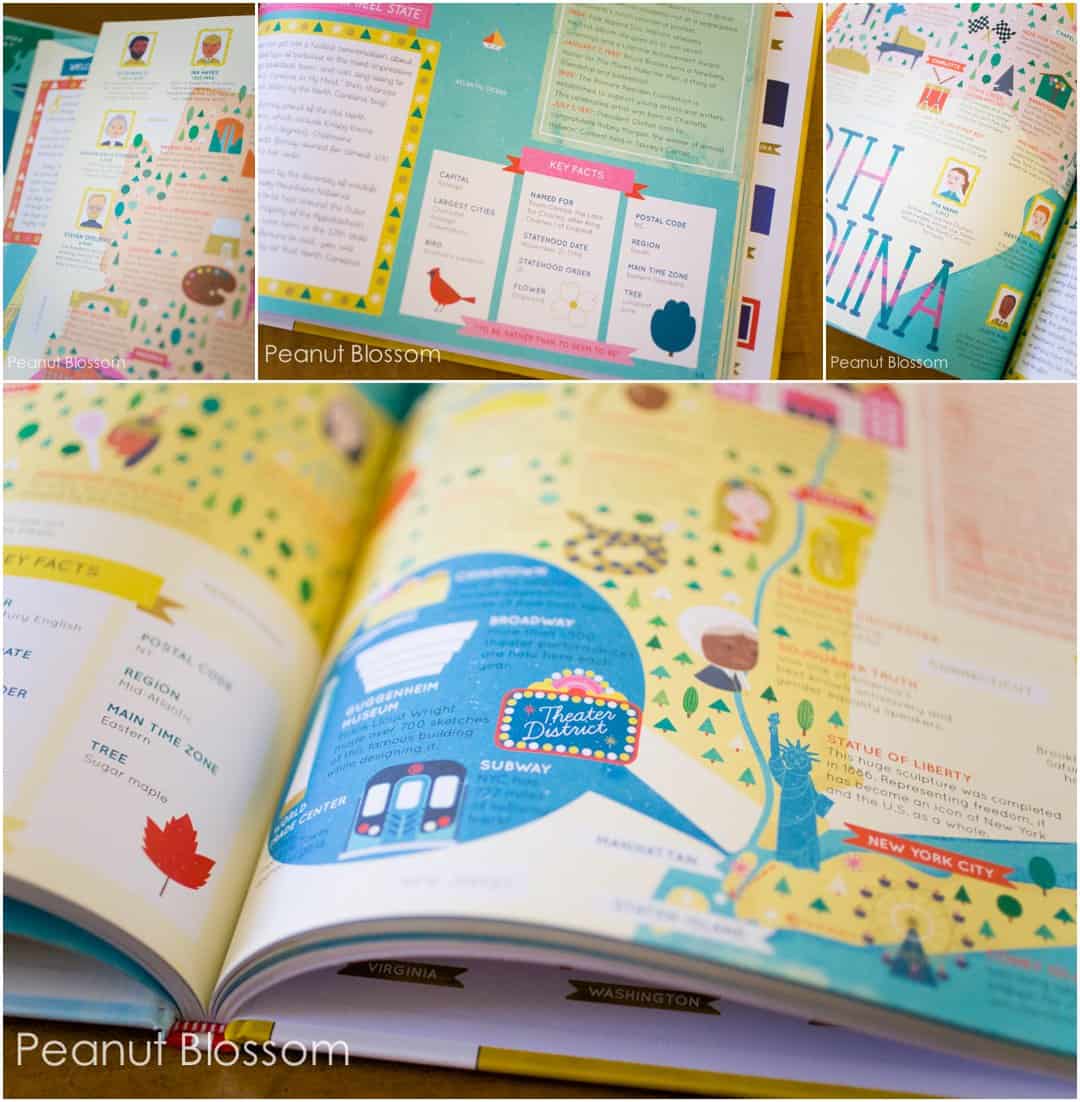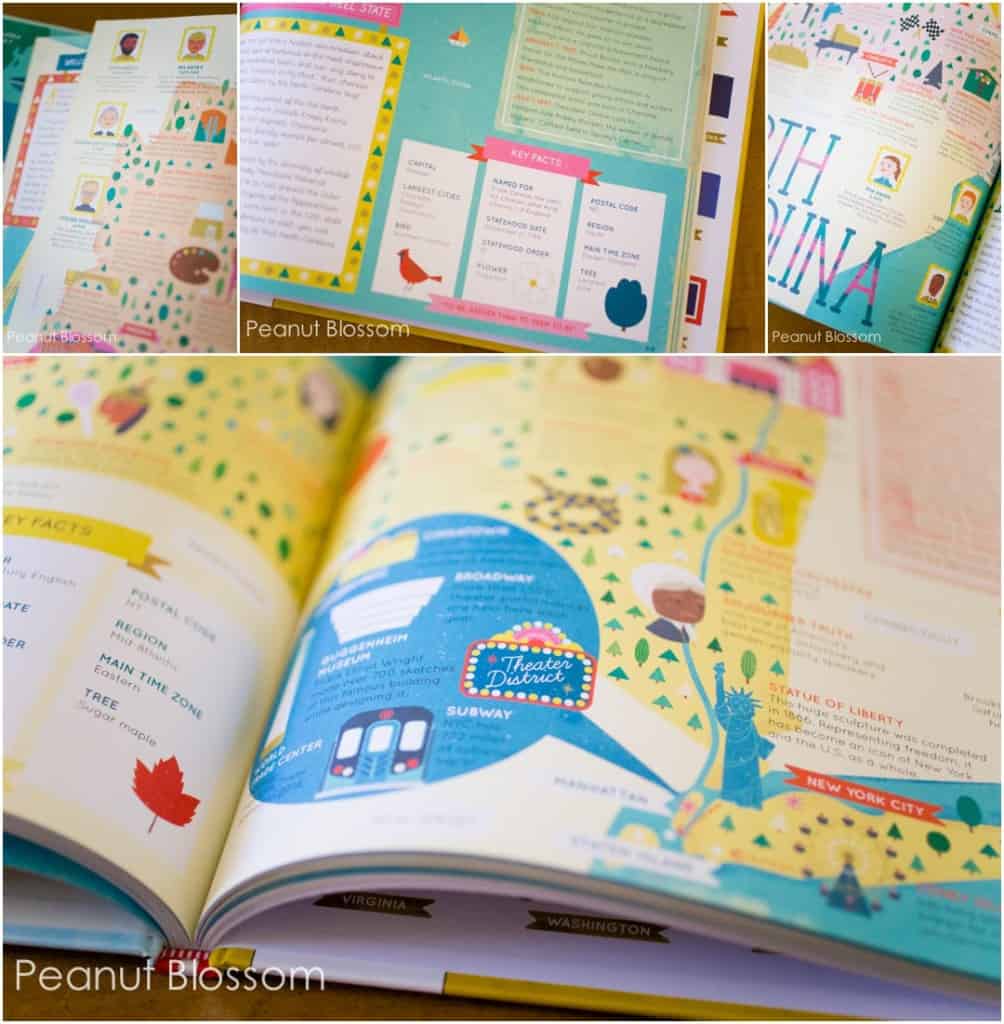 Each state is given an enormous 2-page spread featuring city highlights, state symbols, famous people born there, and call out bubbles for popular attractions.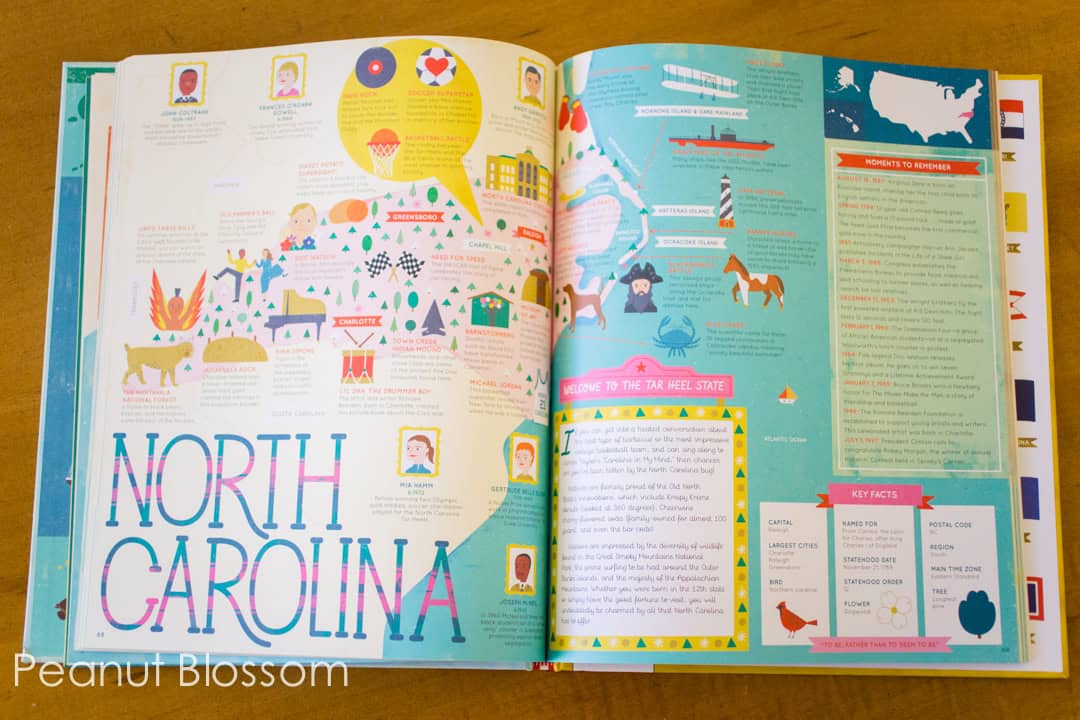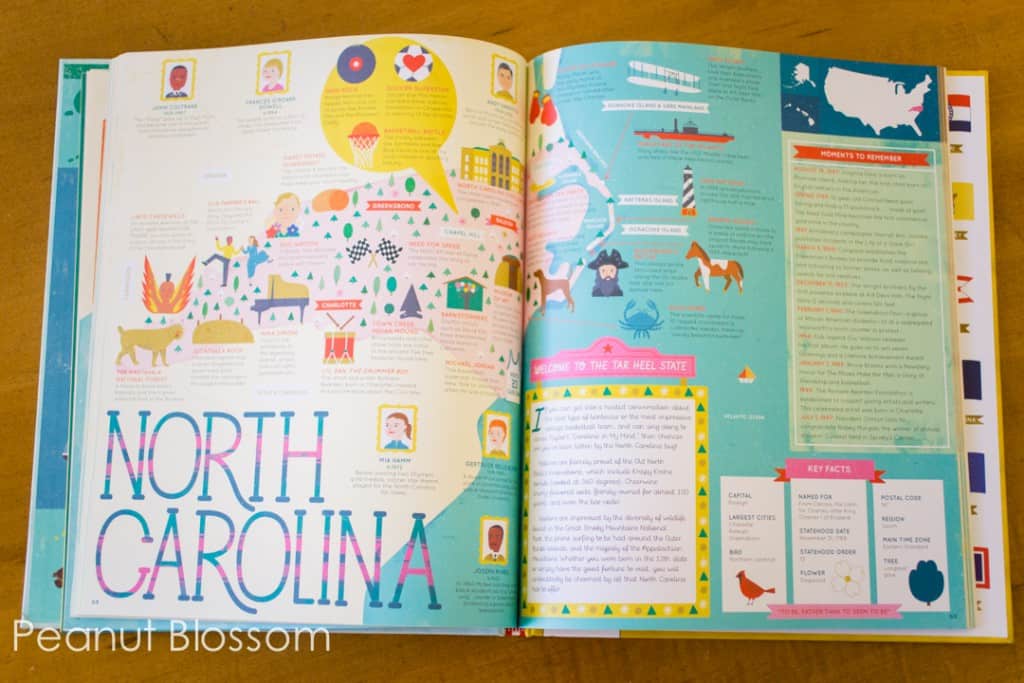 The illustrations are simply lovely: bright and colorful, youthful without being babyish.
I particularly love how current the information is within the book. The famous people listed are a fantastic mix of current celebrities the kids might know along with traditional historical figures of note. Think Robin Williams, Abe Lincoln, Mia Hamm, Steve Jobs, and Harriet Tubman.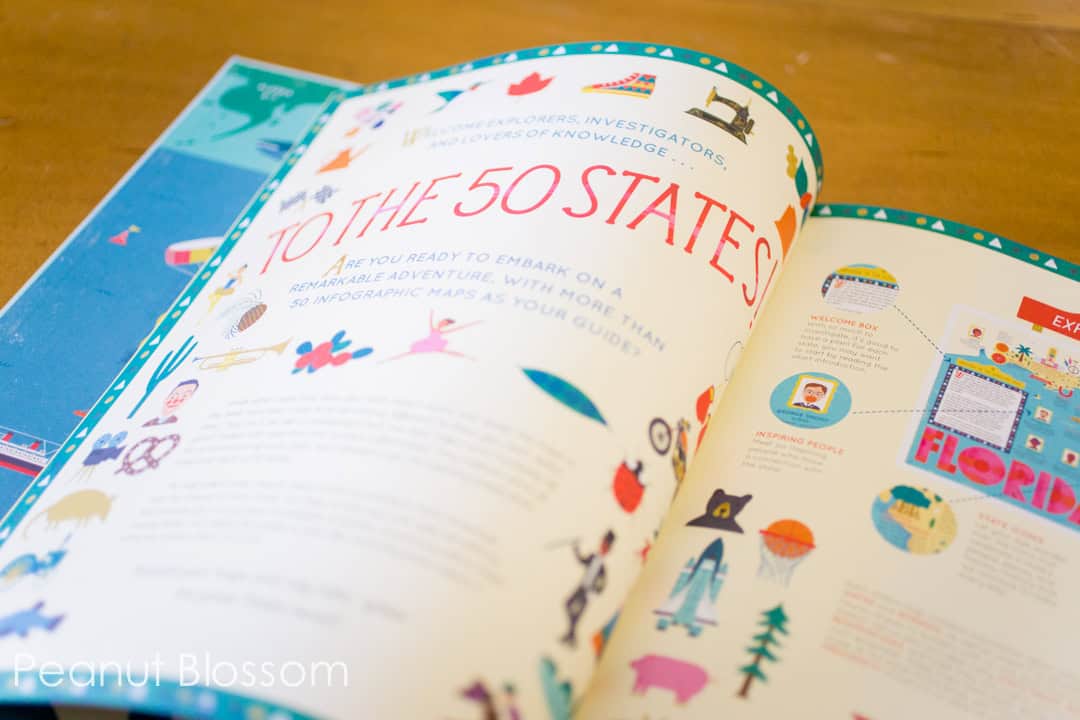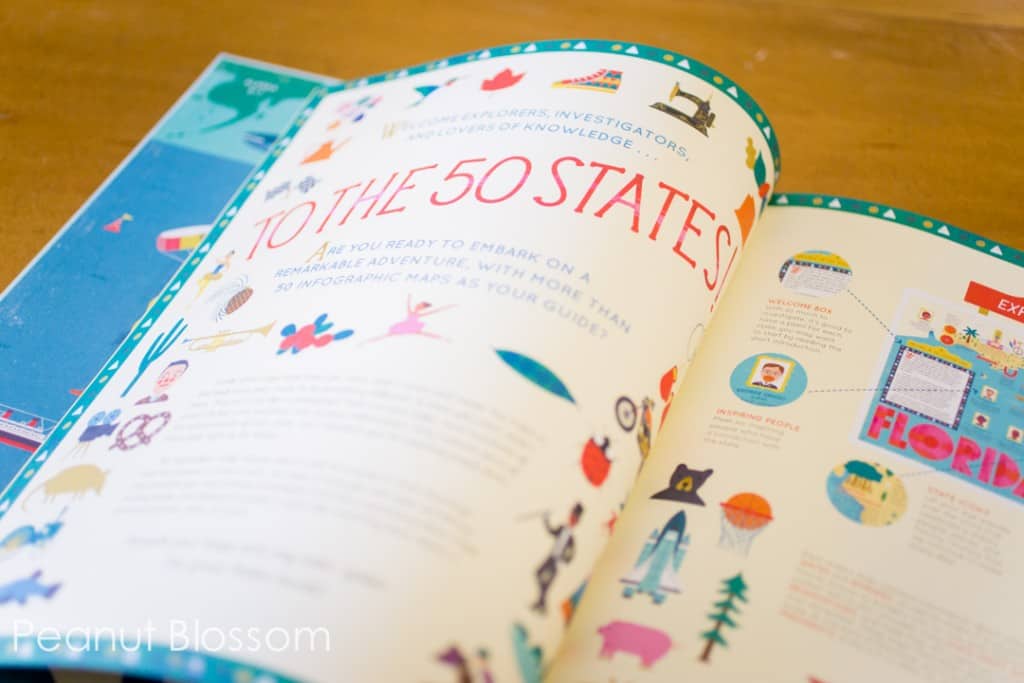 The state summaries include cute factoids about popular foods, sports, or cultural traditions within each area. The back of the book even includes a great chart of all the presidents of the U.S.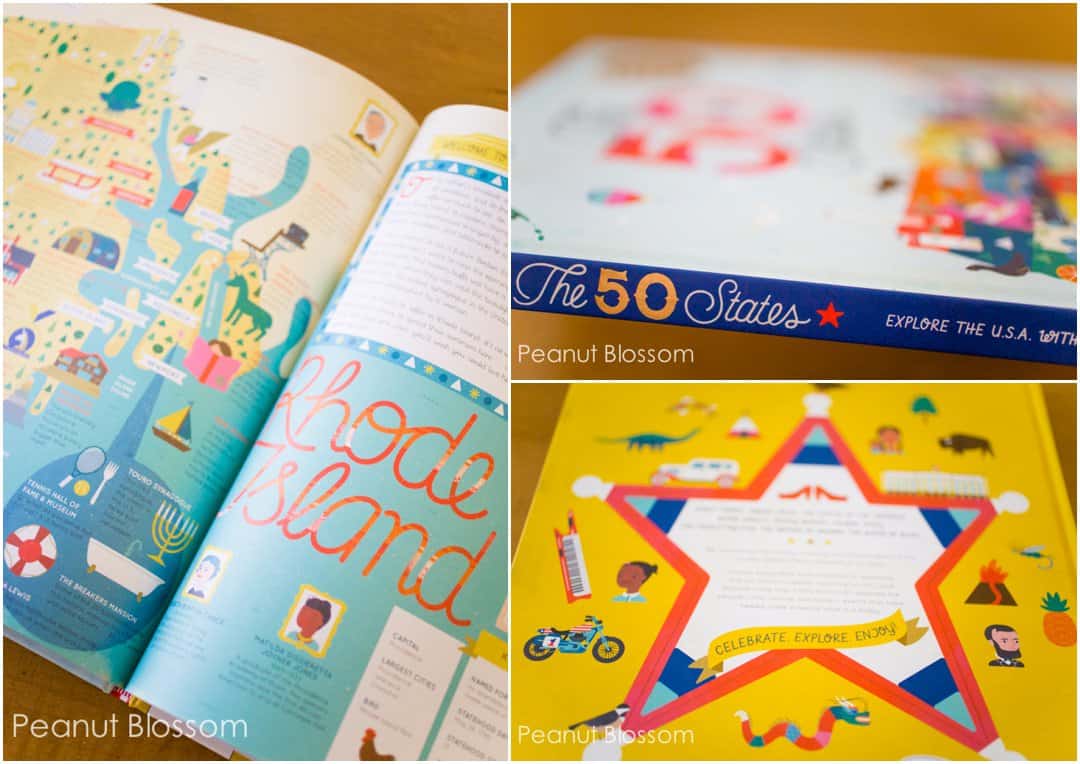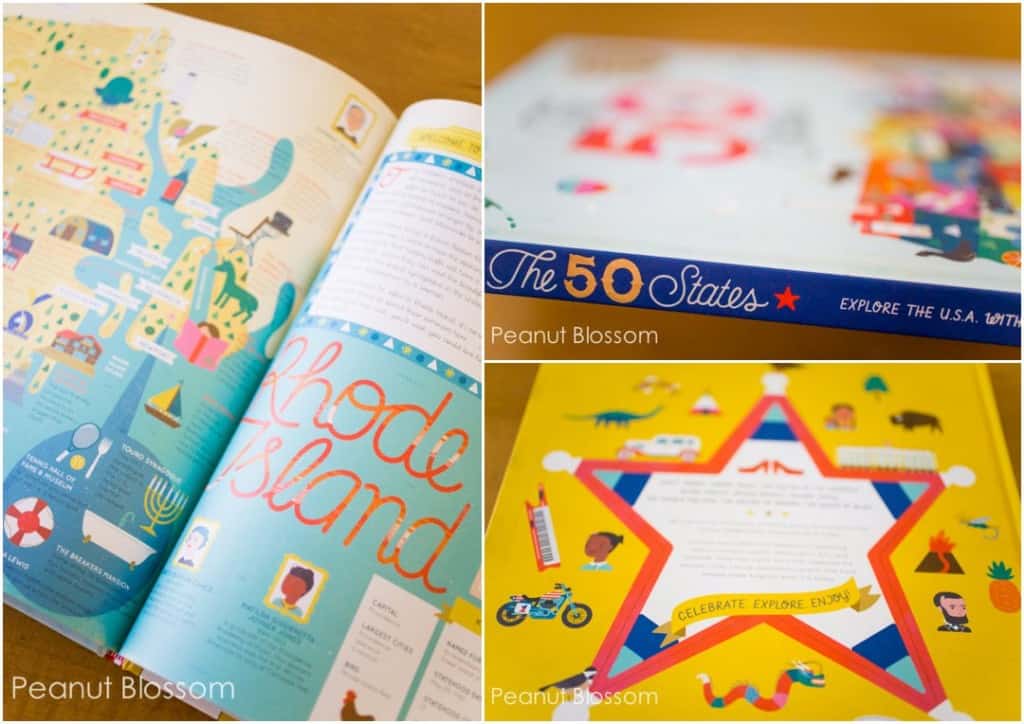 This book would be simply perfect for any home library but particularly if you are planning any sort of family road trip that will have you crossing state borders. It would have come in so handy when the Peanut was doing her state reports as part of 3rd grade this last year. But better late than never.
You can find a copy of The 50 States here. I also have a copy of the brand new companion book: 50 States Activity Book sitting in my Amazon cart as I type this. Pretty sure I'll be snagging a copy before our summer road trip with the kids!

P.S. Are you planning a big road trip this summer? You may want to check out these great pins from my Road Trippin' board!: