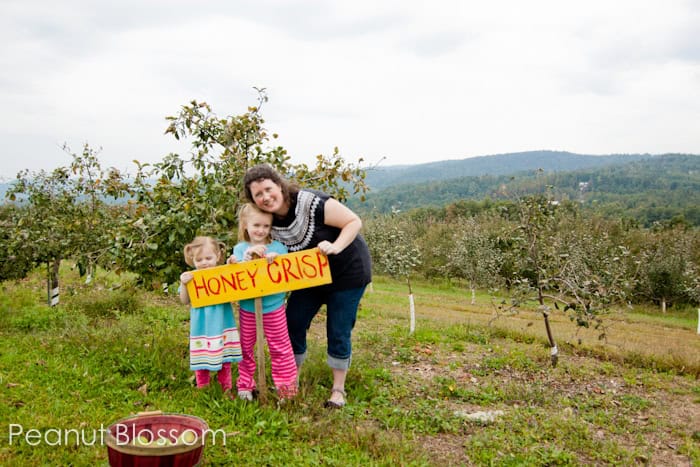 When we were considering where to move our family one of the biggest factors of appeal for North Carolina is that it offered both mountains and beaches all within a day's drive. I have been dreaming about the adventures we could take our girls on once we got settled for months and months. Once we got here though, I realized the "settled" part was going to be a lot longer in coming than anticipated.
I'm not a very patient woman. When I made out our autumn list I made sure to include "Visit the mountains" as a must-do item for this fall. Having that on our list ensured that we would put down our paintbrushes and hammers for one weekend day and get out of the house we're so frantically trying to fix up.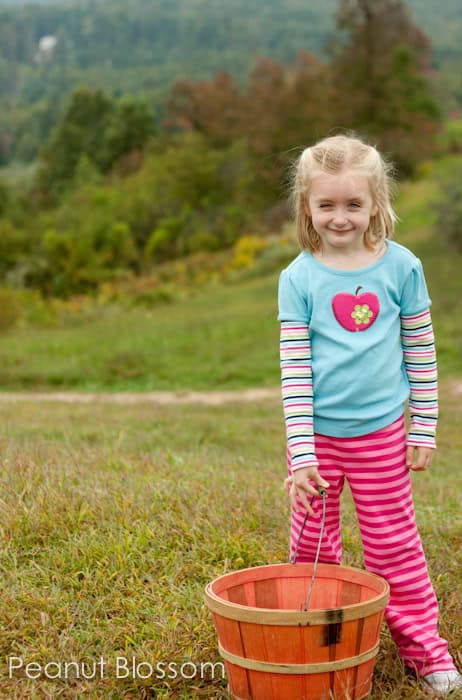 The girls were so happy with that decision. The poor things have been left to entertaining themselves for way too much time on the weekends. They loved knowing we were all going on an adventure together.
They'd never been to the mountains before and I wasn't sure what to expect myself. Having grown up in the midwest, this is a relatively new concept to me, too!
Thanks to a friendly neighbor, we were directed to Sky Top Orchard in Flat Rock, NC. She told me it is her own family's tradition to go there each year with some friends. After visiting this spot ourselves I can completely understand why!
The views were stunning. Hundreds and hundreds of apple trees are spread out on the side of this mountain. Hiking around them with a 2 year old was . . . interesting. But so fun.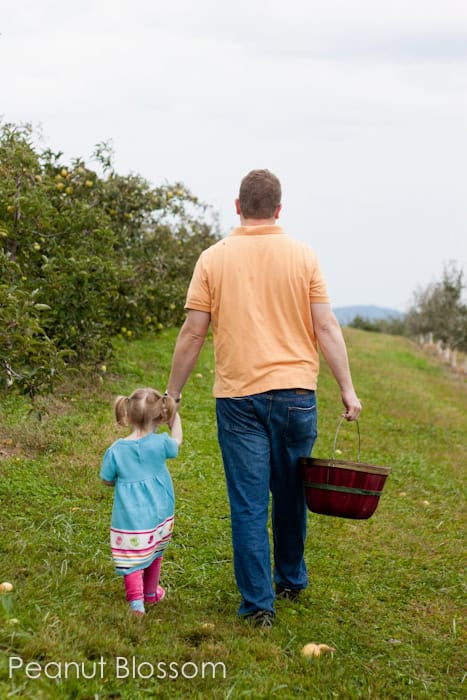 Little Pea was especially clingy to daddy that day and he was left juggling big baskets of apples and her tiny little hand.
The Peanut took on big sister duties and had a blast showing Little Pea just how things get done when picking apples.
We finished the excursion with the most delicious fresh apple cider I've ever tasted and a goodie bag of baked goods to bring home. Next year I'm standing in the insane line for the donuts!
This was the easiest little day trip adventure for our family. It only took about 2 hours of driving to get there and the route was beautiful on it's own. I'm so looking forward to discovering more about our new state and the surrounding areas!
Are you from the south? What would you add to my travel adventure list? Virginia, Tennessee, South Carolina, and Georgia are all within easy radius for us! Please feel free to fill me in at the comments below!