Would you believe me if I told you that I know the secret to a more organized kitchen, a better prepared family, AND that the same solution will also help you bring more simple joy to your everyday life?
Will it solve your every problem? No. It's not magic.
But some days I feel like it could be. . .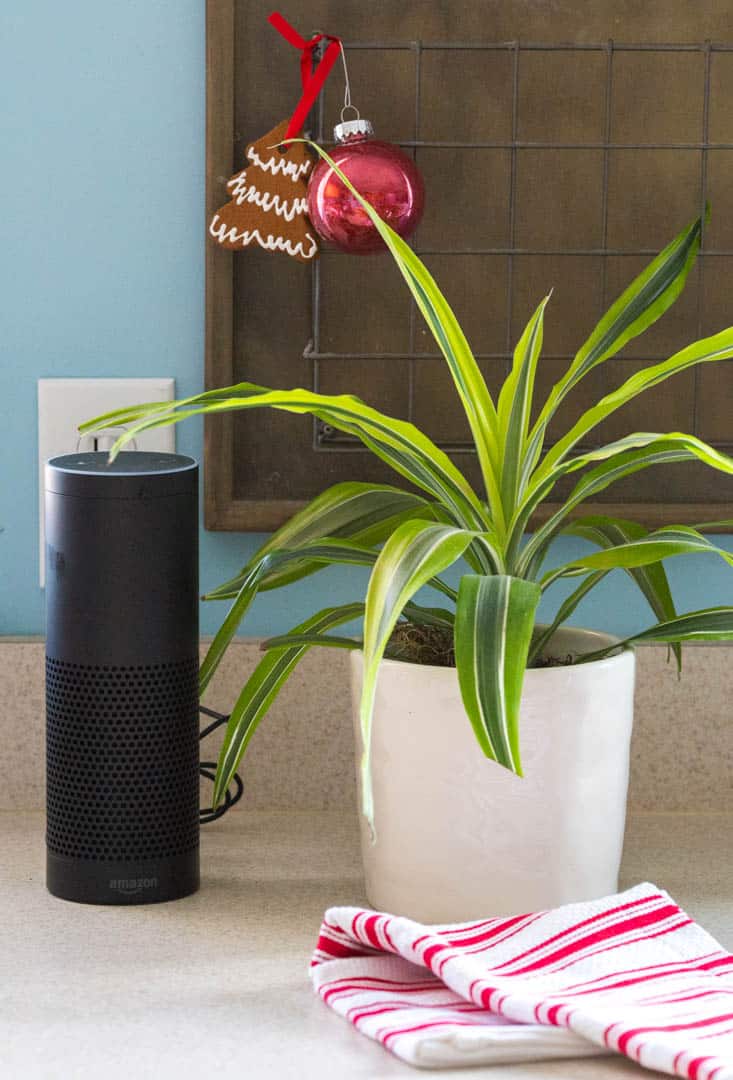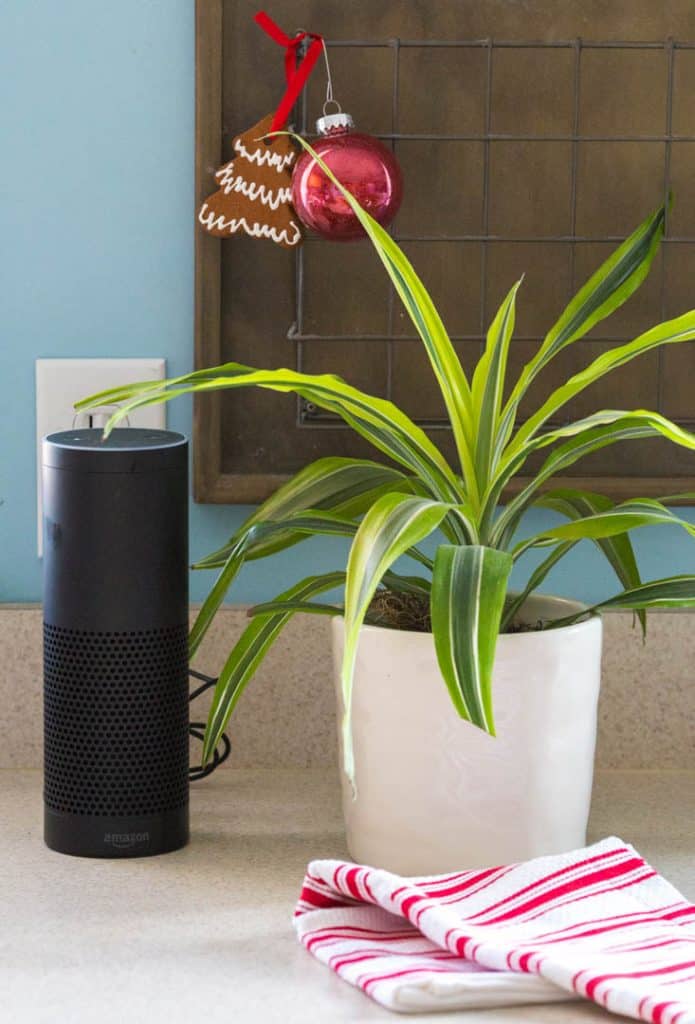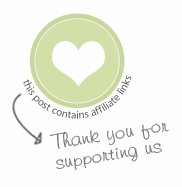 I see the memes that go around on Facebook, I know most of my mom friends dream about having a "sister wife." You know, another mom in the house to help you tackle everything on your plate.
Well, I have a pint sized sister wife sitting right on my kitchen counter. And life's little challenges are so much easier with her assistance in it.
But I'm not the only one who loves this little helper, every single member of my family has taken great pleasure from using it for the last year. I finally had to share our review with you.
8 reasons why every mom needs an Amazon Echo in the kitchen:
1. Voice command shopping list: "Alexa, add milk to the shopping list." When any member of the family uses the last bit of milk or eats the last granola bar or finishes off the box of cereal, they can tell Alexa to add a replacement to the shopping list. My 7 year old thinks this is AMAZING. I can then access the list from the app on my phone when I'm at the grocery store. No more hounding people to help make out the grocery list while everyone struggles to remember what we need.
2. Hands-free cooking questions: Why do I always need a conversion when my hands are covered in butter or oil?? I hate having to type up a question for my phone or laptop, so I love being able to ask Alexa for the information I need without washing my hands. How many cups are in a quart? My brain has no more room for this kind of information at this stage of my life.
3. Gorgeous surround sound kitchen music: A neighbor popped by the other day and asked where my holiday music was coming from. Her jaw dropped in disbelief when I pointed out the Echo. The 350 degree speaker really does make it sound like the music is coming from everywhere. You can ask Alexa to play things louder or softer, fast forward through a song, repeat a song, or pause if you need a quiet minute.
(Alexa will play music from Pandora, Amazon Music, and Spotify. If you are interested, I actually made a holiday music playlist of my favorite tunes for baking on both Amazon music and Spotify. We'll be listening in while we participate in our first ever Kids Holiday Baking Team Challenge this month. You can listen to the holiday tunes on Amazon Music here or you can listen to my holiday playlist on Spotify right here.)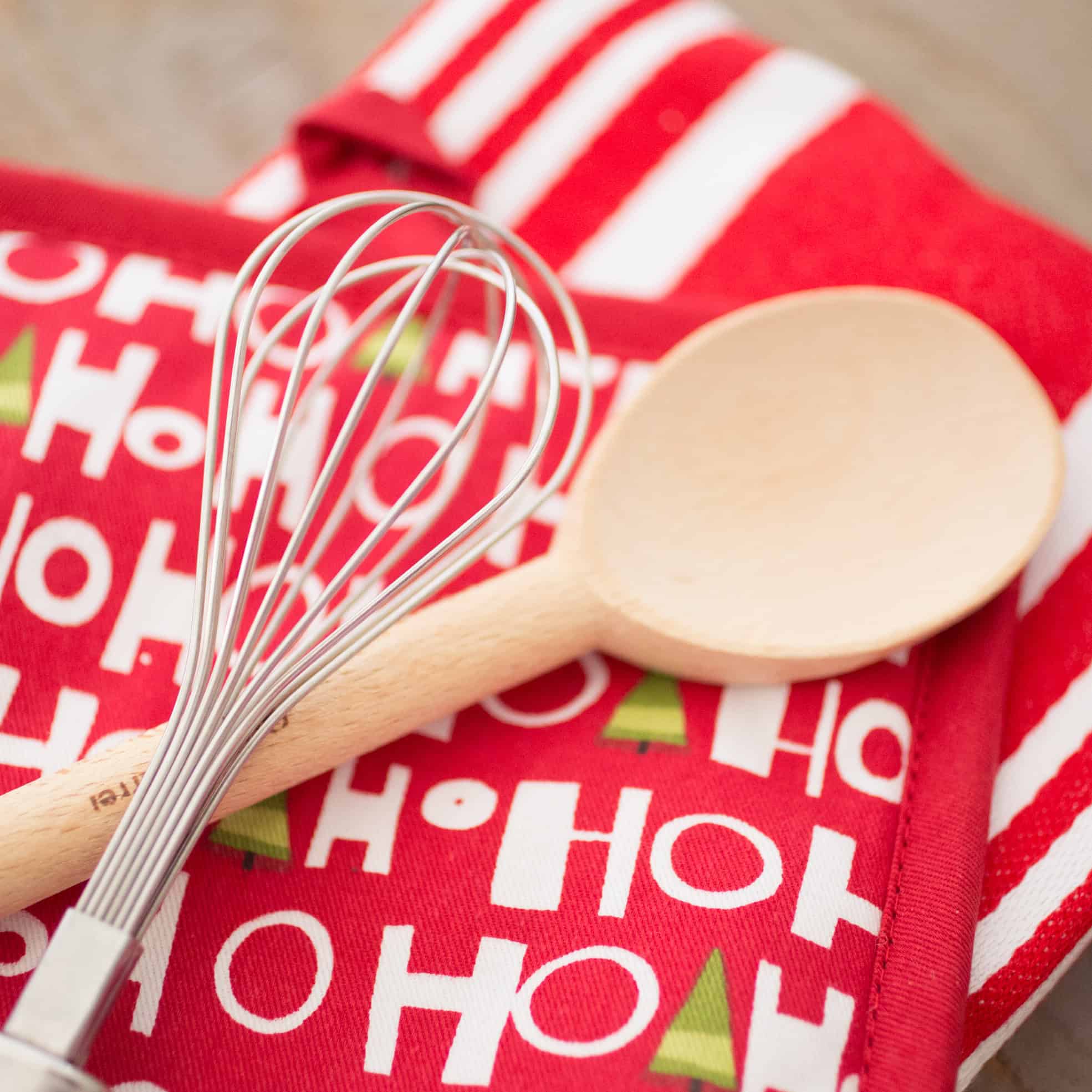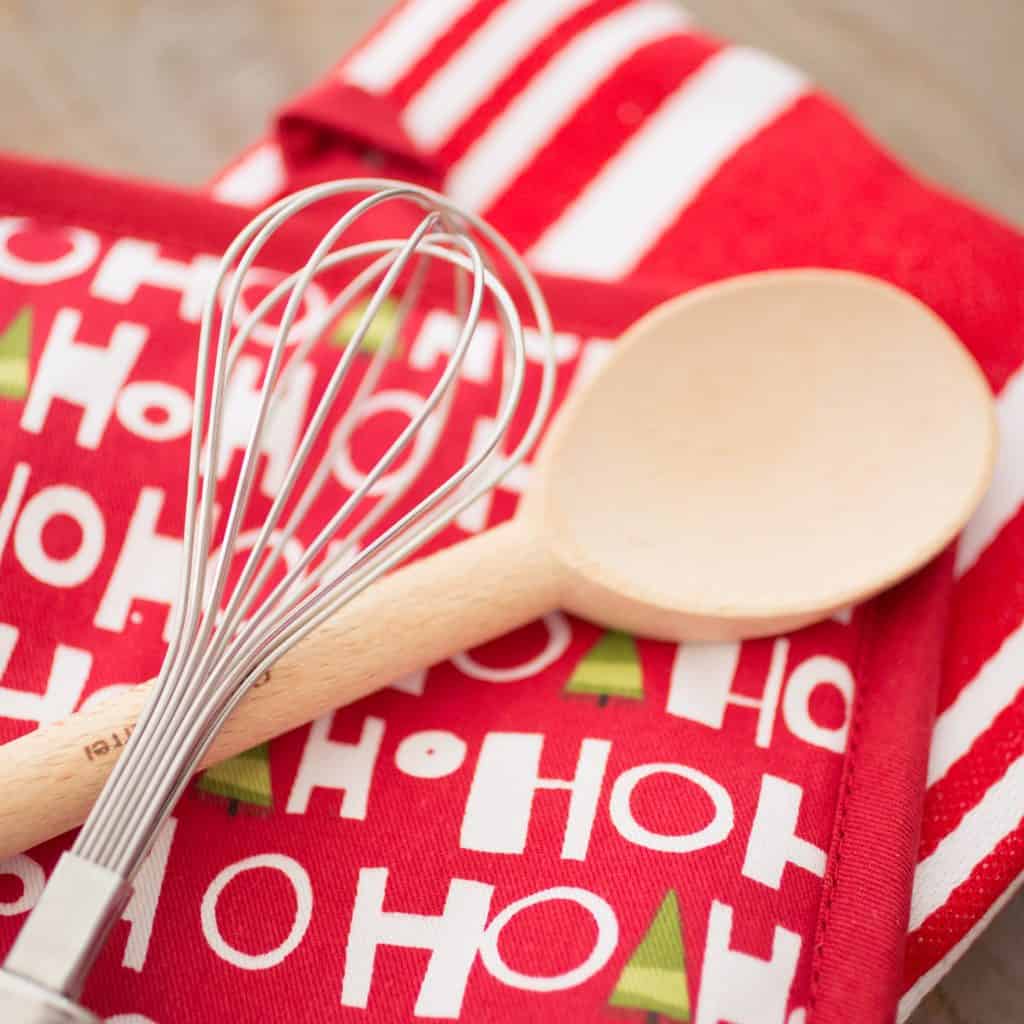 4. Weather ready: Every morning we ask Alexa the weather before we get dressed. Here in the Carolinas, the temps can shift widely from day to day. I love knowing whether the kids will need a jacket all day or not.
5. Dinner time Jeopardy: We love the 6 daily Jeopardy question game and play it as a conversation starter at dinner each night.
6. Read while you work: You can sync your Audible book (and Kindle book!) with Alexa and get a little farther in your story. Your Kindle will then sync to your farthest point listened to when you pick it back up. This has helped me with my book club books a lot this year.
7. Set timers and alarms: "Alexa, set an alarm for 3:30" so I remember to stop what I'm doing and go pick up the kids! It's easy for me to get busy and not realize what time it is. I also use this for cooking timers, homework timers for the kids, and productivity timers to keep me on track.
8. After dinner dance parties and breakfast serenades: Tim and I both love to ask Alexa to play specific songs for the kids. One morning I realized they didn't know who the Beach Boys are so we had an impromptu listen to their greatest hits. Tim loves to request 90s college dance hits and random old school rock songs.
The Amazon Echo is on sale this holiday season in all 3 sizes. I have the tall Echo for my kitchen and have loved it for over a year. We have an Echo dot in our bedroom and it barely gets used. The kitchen one gets daily use by the entire family and has served us really well.
You can read about the differences between the 3 sizes of Echos right here.