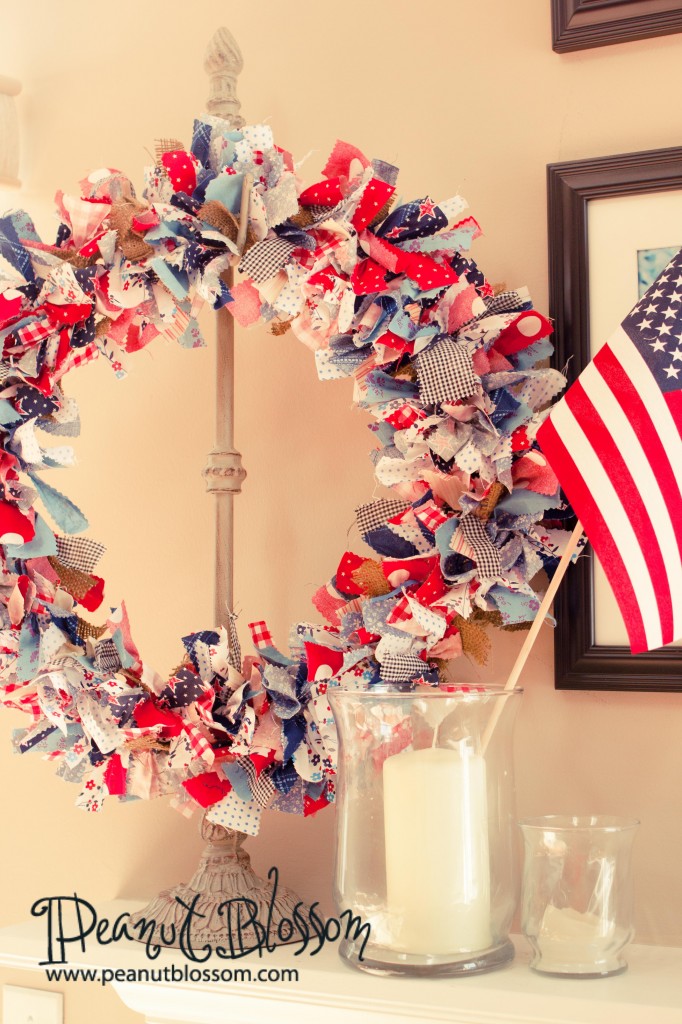 You'd never know it is summer with the crazy weather we've been having here in the Midwest. Somehow June snuck past me and we're facing the mid-way point of summer vacation with the upcoming July 4th holiday weekend. How on Earth did that happen??
Summertime is definitely a season where our house is barren of most decorations. Once I pack away the Easter bunnies, nothing else comes out until Halloween pops up in October. But this year I've been so inspired by all the cutie pie patriotic decorations and recipes I've seen over on Pinterest, I decided to add a little somethin'-somethin' to our household to perk things up.
Jessica from Two Shades of Pink shared this great idea for a raggy wreath on her blog and I've had it pinned to my summertime board for a while. I just noticed as I'm writing this that she also includes instructions for making that cute dangling star in the center. Just might have another to-do for later this week. . .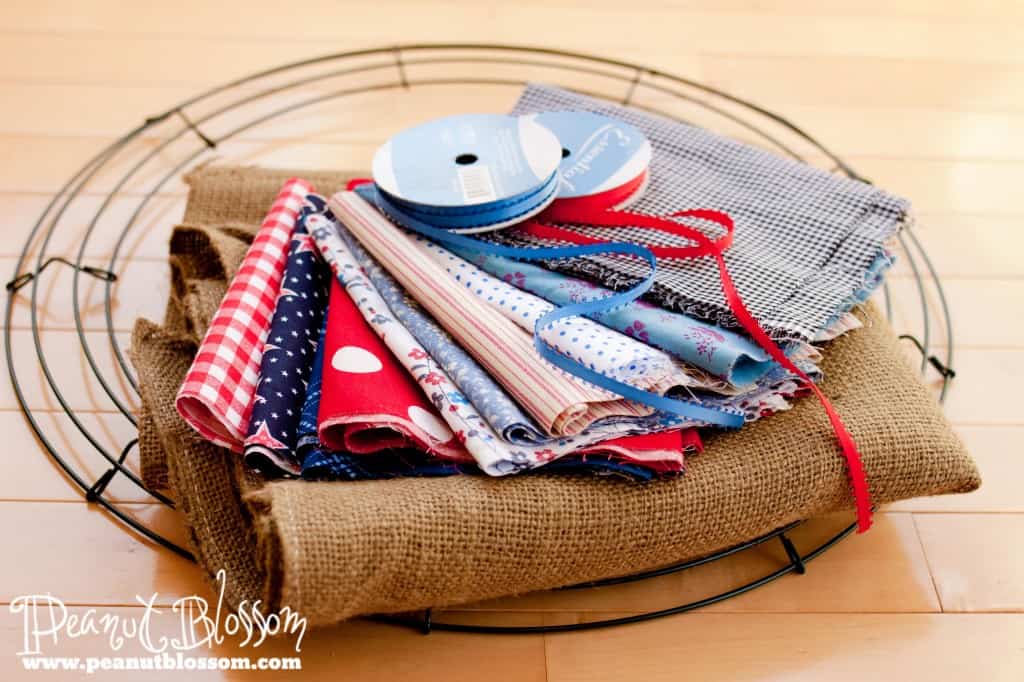 For those of you who don't have a fabric stash just laying around to pilfer for this kind of project, I'd like to let you know I went to Joann's and specifically purchased new fabric for this wreath. Total cost with wreath frame and fabric was less than $25. I bought the largest wire frame they had available and a 6-inch cut of 11 different red, white, and blue fabrics. I added in a little burlap for texture as well.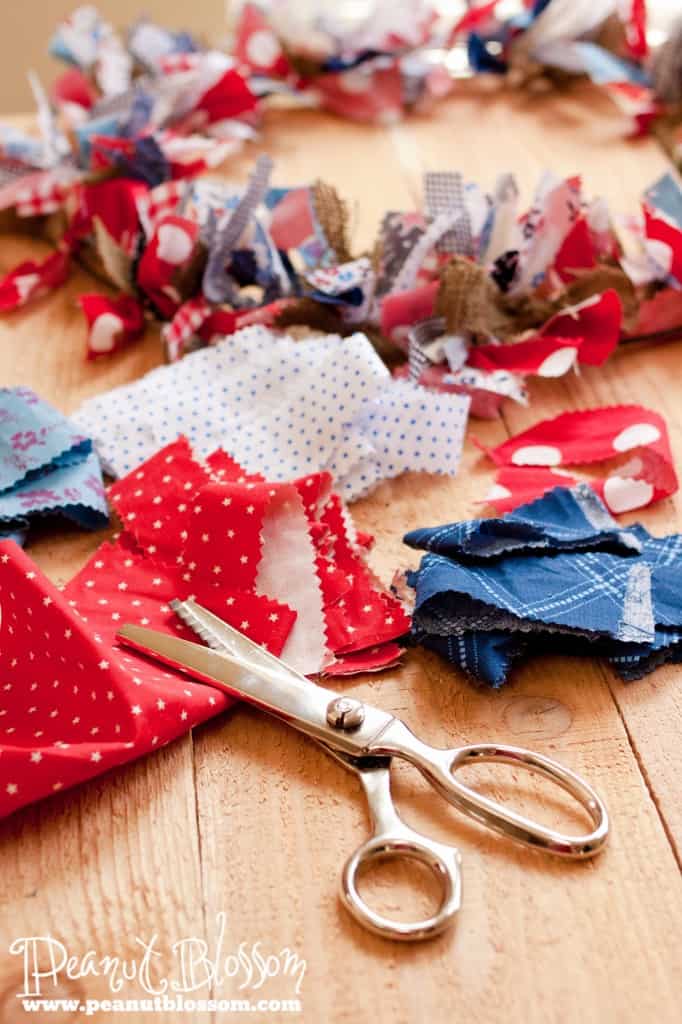 If you fluff out the bows, you can easily get away with that quantity of fabric. If you want yours a little fuller, go ahead and add some more to your pile. I cut each fabric into roughly half-inch strips with a pinking shears. It was completely freehanded, some were wider, some narrower, most uneven. It was exactly like the process from the ragamuffin garland I made for Christmas. I can't believe it never occurred to me to do a wreath until I saw Jessica's photos. Duh!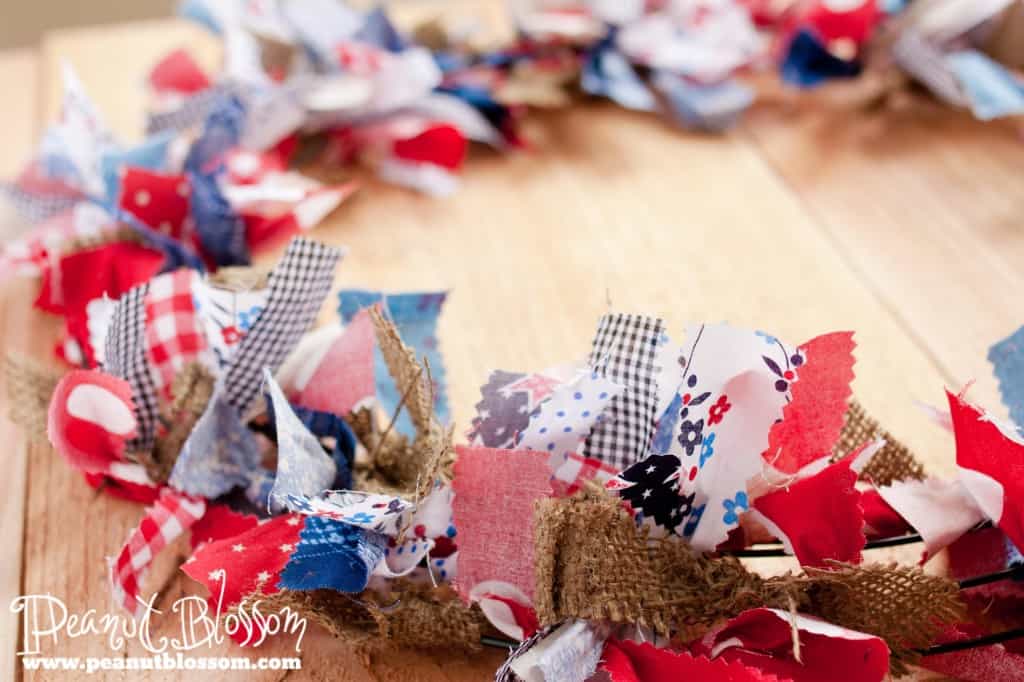 Total time for the project was about 2 hours of cutting and tying the fabric. So if you're like me and need a little summer pick-me-up for your home, you could easily get this done before the holiday hits this weekend!