One of my most popular posts here on the site, 'Little Pea's Library', features one of the most awesome baby gifts I've ever seen. The mastermind behind this project was my friend Kristina who also served as my book club's coordinator. The ladies stocked a basket with their favorite girlhood books for me to share with my girls. It is a gift I have absolutely cherished.
I often get requests in comments or on Pinterest to create a boy version of the library. I didn't have any brothers and do not have any sons so I felt lost at how I could confidently create such a list for the baby boys of the world. So I turned to Kristina who was blessed with two young boys, Alex and Mason. I knew she'd be the perfect resource and I was right. Young Alex, an avid reader, helped his mom to give me the most excellent list of books back in July of this year but with our move that post idea has remained on my editorial calendar month after month.
Last week Thursday I was absolutely devastated to hear the shocking news that Alex, age 12, was called home to heaven after a tragic accident. Their family, friends, and entire community are reeling from this heartbreaking incident. I spent the next few days in shock and feeling hopeless and helpless to do anything that would make even the smallest amount of positive impact.
And then I remembered Alex's list.
This sweet boy taken all too soon deserves to be remembered. I don't live near enough to Kristina to bring casseroles and let her cry on my shoulder but I can help spread Alex's awesome book list. I want to take this list one step farther. I don't want this list simply living on my site as a resource, I want it to be an inspiration for people to share the love of reading with those in need.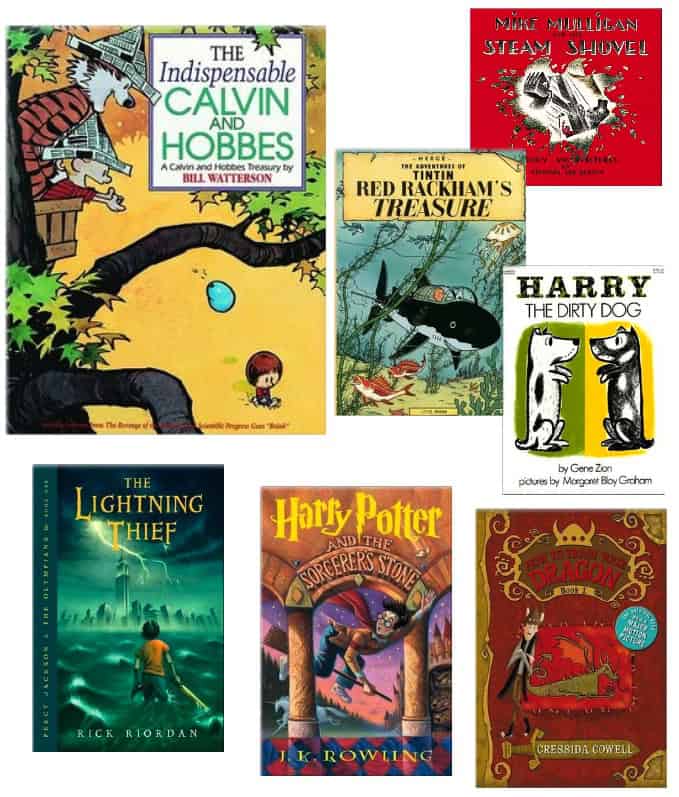 Please consider buying one or two of these very special titles and donating them to a child who needs a book. If you want to help your own local community consider your church, hospital, or fire department.
However, to make this random act of kindness as easy for you as possible, I'm suggesting that you purchase a title through Amazon and have it delivered directly to the Children's Hospital of Chicago where it will serve Alex's community in particular. The entire transaction can happen from your computer desk.
Please Note: The hospital requests that your book gifts are NOT wrapped. Simply add the free gift card personalization and say: "In memory of Alex."
Justyna Griffin
Ann & Robert H. Lurie Children's Hospital of Chicago
225 E. Chicago Avenue
Chicago, IL 60611-2605
If donating a book is not something you are able to do, please consider leaving a kind note for Kristina in the comments below. No mom should have to experience this kind of loss and sadly it is far too common of an experience right now. Let's try to serve as small points of light to bring comfort through remembrance.
Alex's Awesome Book List:
Recommended by his loving father:
Thank you for helping me to spread these wonderful books to those who need them.

P.S. Peanut Blossom is affiliated with Amazon. When you click on an affiliated link a portion of your purchase serves to help pay to keep this site running. I am able to track which links bring exactly which amount of money (but not by which buyer, your privacy remains intact). All proceeds from the sales connected with Alex's Book Drive will be collected and donated to charity in his name.
P.P.S. If you'd like to help spread the word, feel free to pin this image: