The Peanut has finally reached an age where I can start doing little crafty projects with her. We likely could have started far earlier if I had been blessed with a greater sense of patience, but here at 3.5 years old, her attention span and hand coordination has finally developed enough for me to brave the land of glue sticks and scissors.
At the end of the summer I stocked a little art basket with some back to school art supplies that I keep handy right in the kitchen. After her afternoon nap and while I'm preparing dinner, I set up the Peanut with a small "art project" to keep her busy. I discovered her favorite activity is water color painting. Being the inexperienced kiddie craft newbie that I am, I got suckered into buying these expensive flower cut-out papers meant just for water color paints. It took my good crafty friend Zina to point out that we can get the same exact effect using coffee filter papers. Oops. Next time.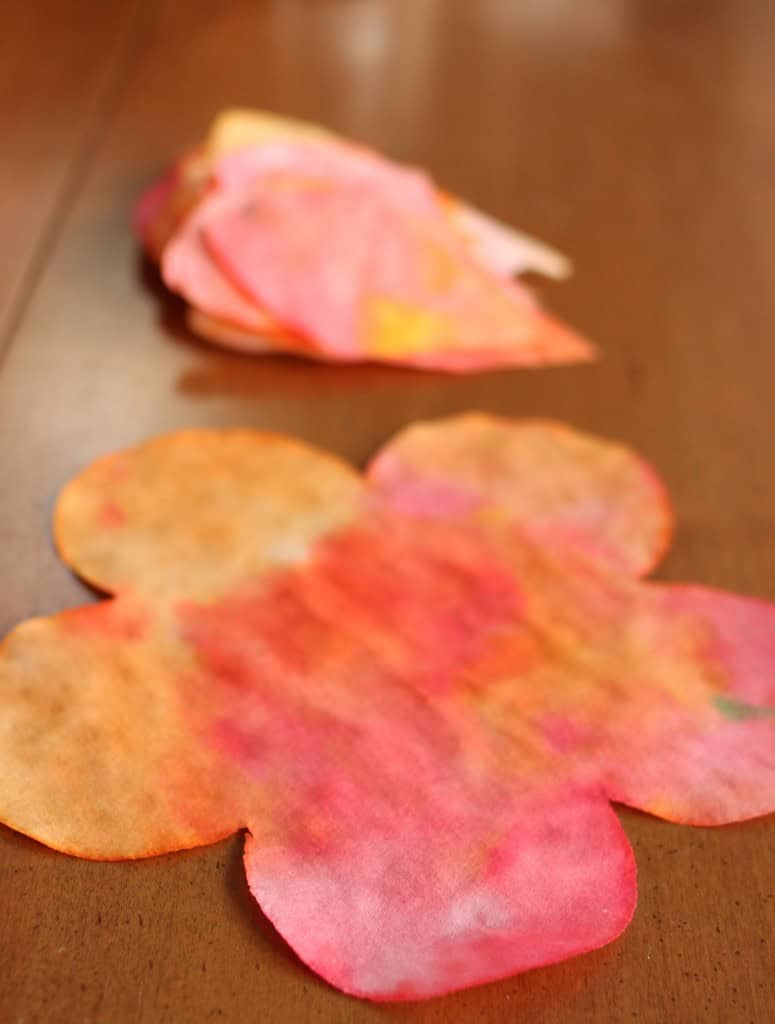 It was during that same conversation with Zina when I came up with the idea of creating a fall tree in our breakfast nook out of paper and painted fall leaves. Over the course of several days, the Peanut and I worked on our first real project together. Silly as it is, we are both thrilled with how it turned out and I think my little girl really enjoyed doing something with so many steps with me.
The Peanut painted the flower cutouts (use coffee filters!!) in shades of red, orange, and yellow. Once the papers had dried, I cut them into leaf shapes. Using a giant roll of brown craft paper, I freehanded the outline of a tree trunk with branches. I'm the world's worst drawer, please forgive my stocky little tree.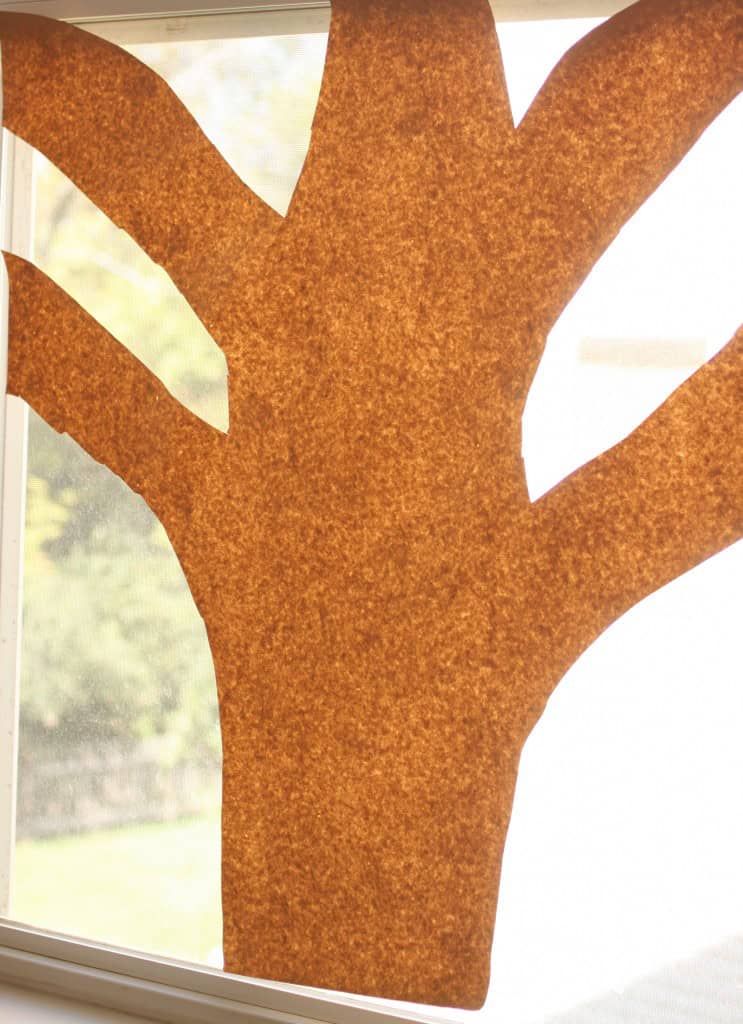 I taped the tree to our window using just regular old Scotch tape. Then I put a small tape roll on the back of each leaf and lined them up on the table for the Peanut to place on the tree wherever she wanted. I had to bite my tongue when she started lining them straight up the trunk. I gently suggested maybe putting a few on the window so we could see them, but she insisted they go ON the tree.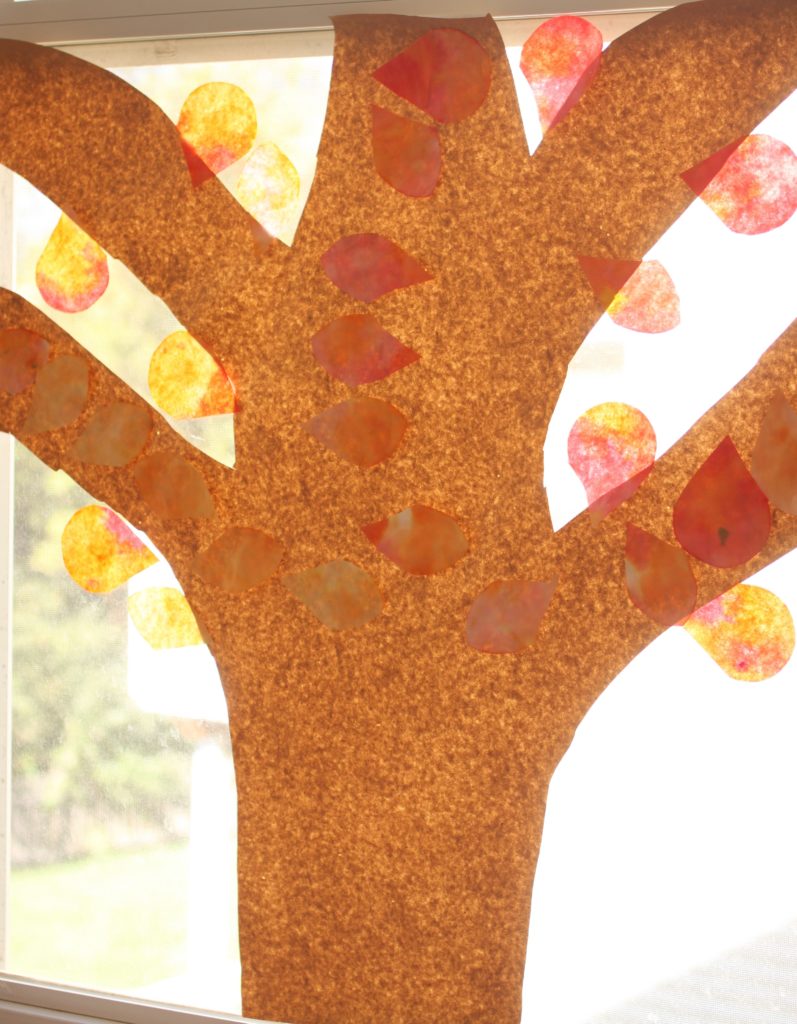 I tried to restrain myself, I really did. But, my control freak tendencies broke through and I took a few leaves to put on the window myself. All her hard work on the painting, I wanted the light to shine through them! Maybe someday I'll be able to let things like that go and let her decorate as she wants.
But probably not.