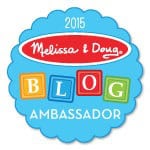 My girls have powerful imaginations with very specific preferences. While one little lady dreams of twirling in the fanciest of princess dresses and sparkliest of tiaras, the other wants to jump aboard a pirate ship and have a swashbuckling adventure.
I love that we have a little bit of both imagination styles in our home but trying to find dress up outfits that encourage this play and aren't labeled "Boy" vs. "Girl" can be so tricky! Take any glance in the aisles of your local big shop retailer or the pages of a catalog, and you'll see the costumes divvied up along very strict lines: girlie outfits over here, extremely masculine boy outfits over there.
My daughter isn't interested in putting on a costume clearly marketed for a BOY and she doesn't want to dress up as a doctor wearing a dress. But she does want to pretend to be a pirate, a veterinarian, a cowboy, a knight, or some crazy combination of all the above.
Over the last few years, we've stocked up on several Melissa & Doug dress up outfits for both girls. They get used for dress up play at home and have made their way out onto the Trick or Treat path.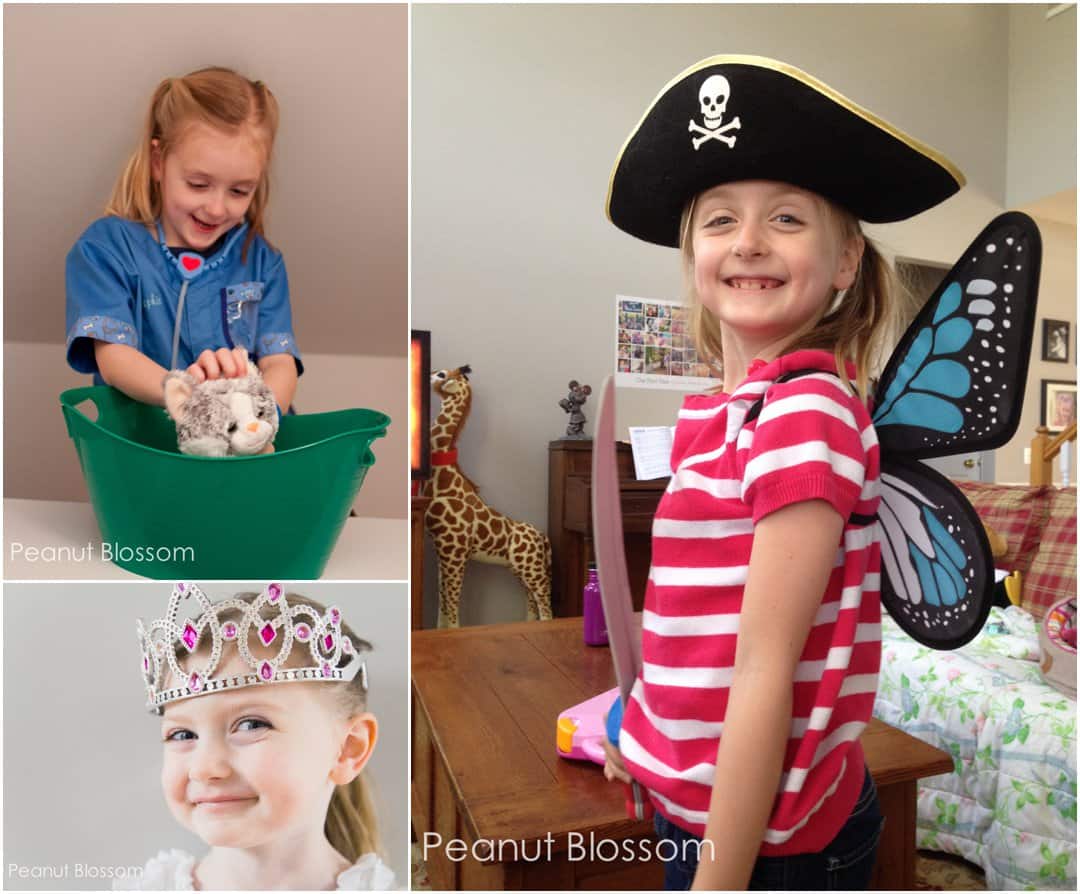 They feature just the right mix of imaginary characters and each outfit is made of pieces that can be used individually or mixed with other outfits to make their own creations.
Hats, swords, wands, shoes, jackets, dresses and vests: all sturdy, solid, kid-friendly pieces that are mixed and matched according to their needs.
It makes me so proud to be a Melissa & Doug Blog Ambassador seeing how these outfits can easily be played with by both genders. The super hero outfit could easily be worn by a boy or a girl but they also offer a separate pink version. The doctor, police officer, construction worker, and phenomenal astronaut outfit are absolutely gender neutral.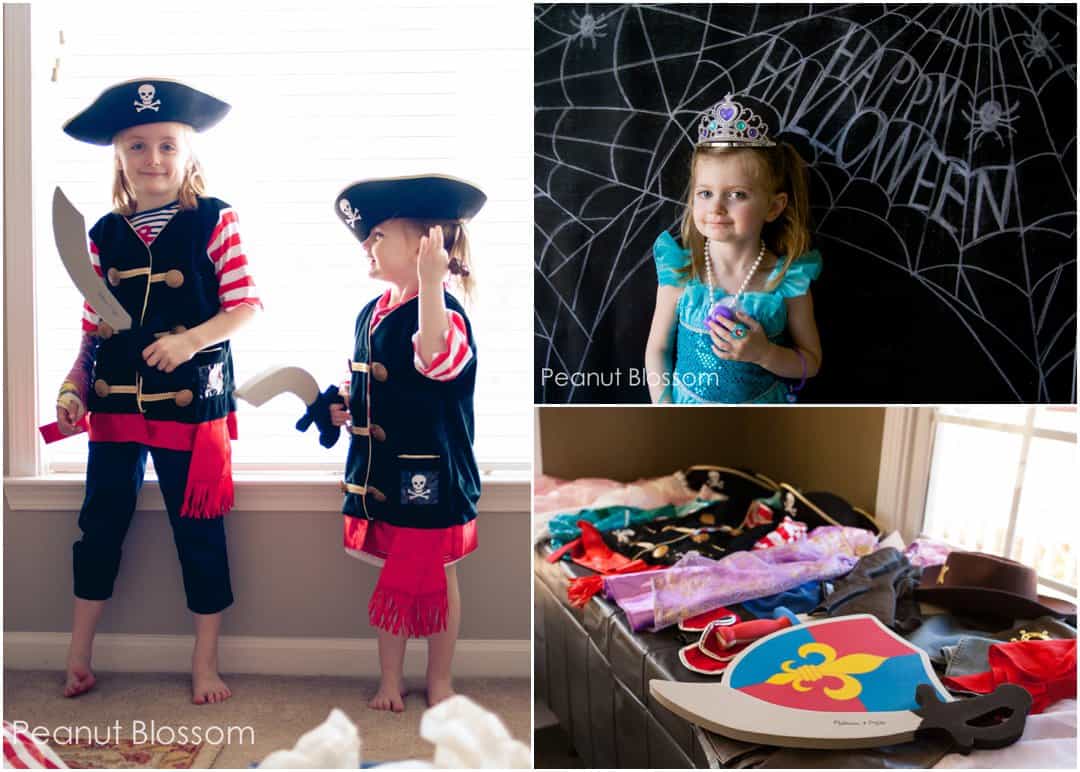 We have in our bin:
Both girls have played with and enjoyed each of those characters in some combination or another. I love seeing pirate fairies, cowboy princesses, and doctor mermaids parading through my house and I wouldn't have it any other way.
If you're still looking for a Halloween costume for your little one, I could not recommend these more highly. They have held up phenomenally and can be used throughout the year for imaginary play. Keep them handy in a tub nearby and you just might find a fairy veterinarian joining you at the breakfast table some morning!