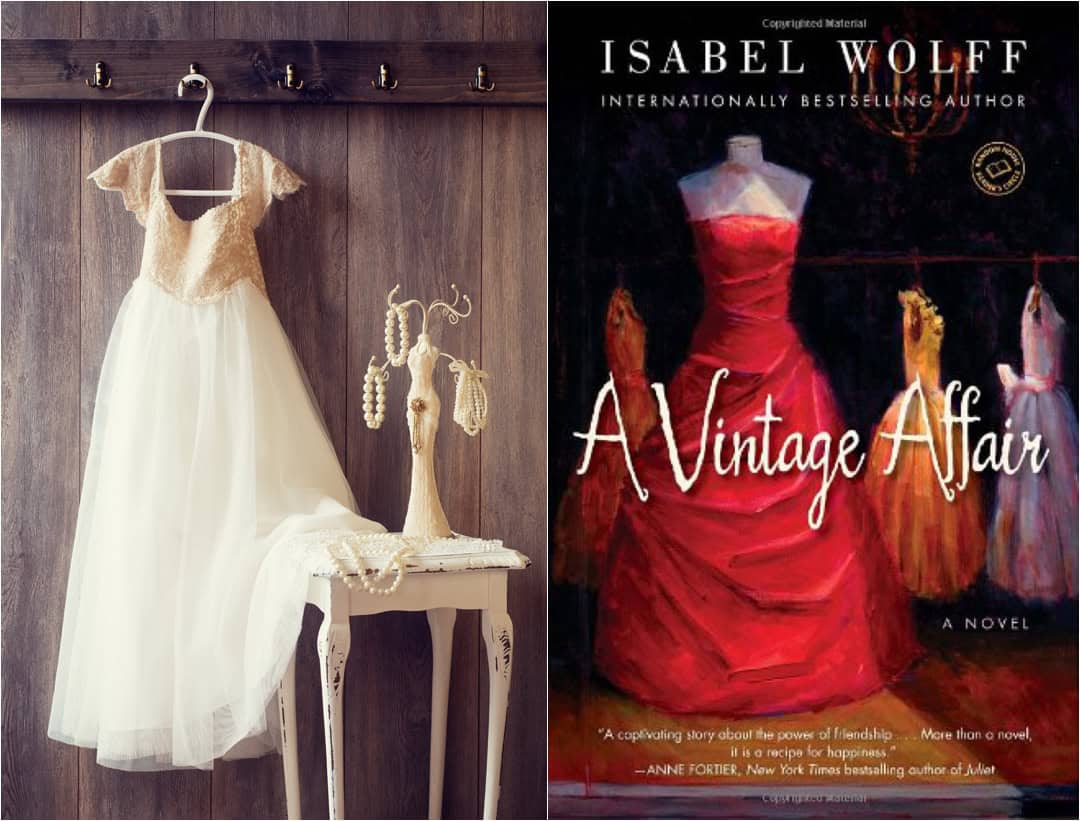 Welcome to the May event of the Peanut Blossom Book Club for Recovering Readers! This month I'm pleased to welcome you to the discussion for A Vintage Affair by Isabel Wolff.
This was a new to me author that came recommended by my friend Caryn the Book Whisperer. I told her I wanted to have a lighter choice that maybe waded into historical fiction without being overly serious as many books from that genre tend to be. When I read the description for this, I knew it would be the perfect fit.
I knew nothing about vintage clothing or fashion before this book and I was pleasantly surprised at how interesting that topic was for me. The author manages to make human connections to those details that really personalized the story.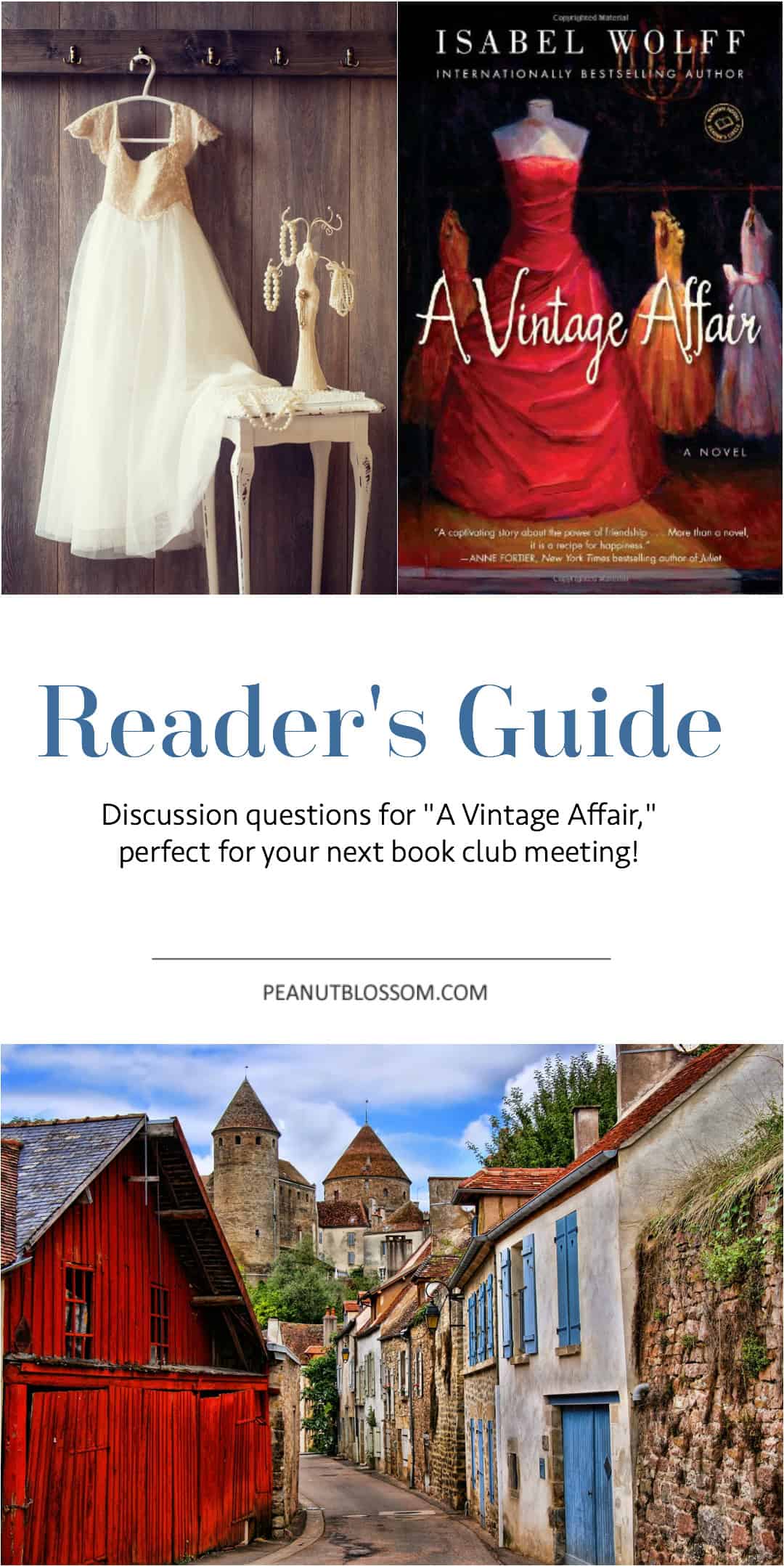 I loved the bits of back story that takes place during World War II and found that set of characters to be intriguing and memorable. I also appreciated being able to see where they ended up in modern times.
The romantic elements of the book kept me guessing right up until the end, I did not find them to be at all predictable. That said, I tend to not read much romance, so perhaps I'm not quite as jaded of a reader as a hardcore romance reader might be!
I'm looking forward to seeing what you thought of our book. If you are just finding this book club group, welcome! We love new members:
Happy reading!

A Vintage Affair discussion questions:
Please Note: To read the answers to the questions or join the discussion of the book, simply click the date stamp next to each question to find the thread over on Facebook!
Question 1:
Q1: What did you think of this month's pick, "A Vintage Affair"? Was it easy to read or did you struggle with bits? Is it something you would have chosen for yourself or something new? #bookclub

Posted by Peanut Blossom on Thursday, May 21, 2015
Question 2:
Question 3:
Question 4:
Question 5:
Question 6:
Question 7:
Question 8:
Question 9:
Question 10:
Question 11:
Question 12:
Fun Discussion Sidenote #1: