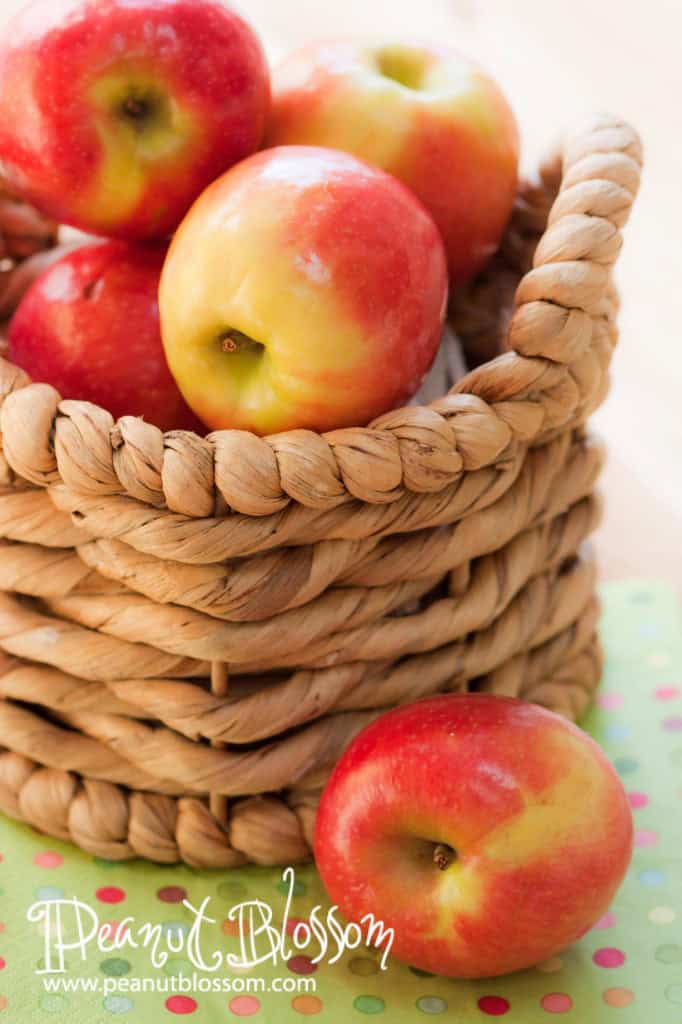 Today I'd like to welcome a guest post by my friend Zina from Let's Lasso the Moon.
When I asked if she had any recipes she'd like to share over here, I laughed out loud when Zina suggested this favorite snack of ours. She mentions a certain "coercing" in her tale below. I'll leave it up to you to guess who might have been behind that particular push!
I love pink lady apples and Laughing Cow cheese for a snack, too. Thanks for the brilliant suggestion for this post, Zina! Sometimes I forget to share things as simple as this, but despite it's short ingredient list this snack really is a winner.
_____________________________________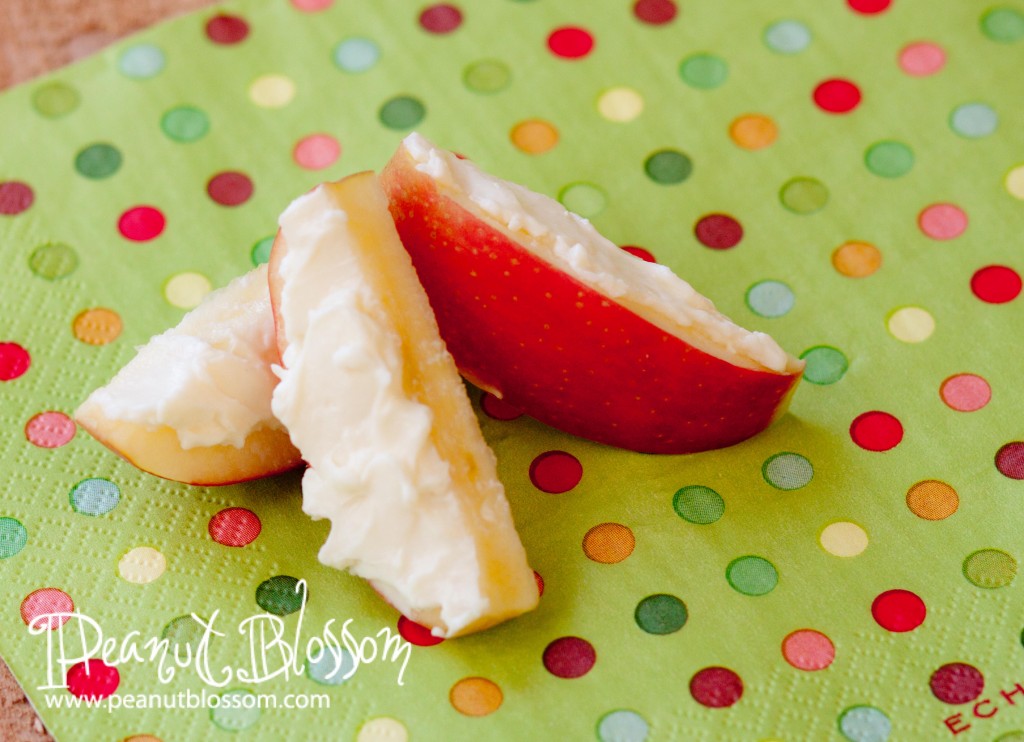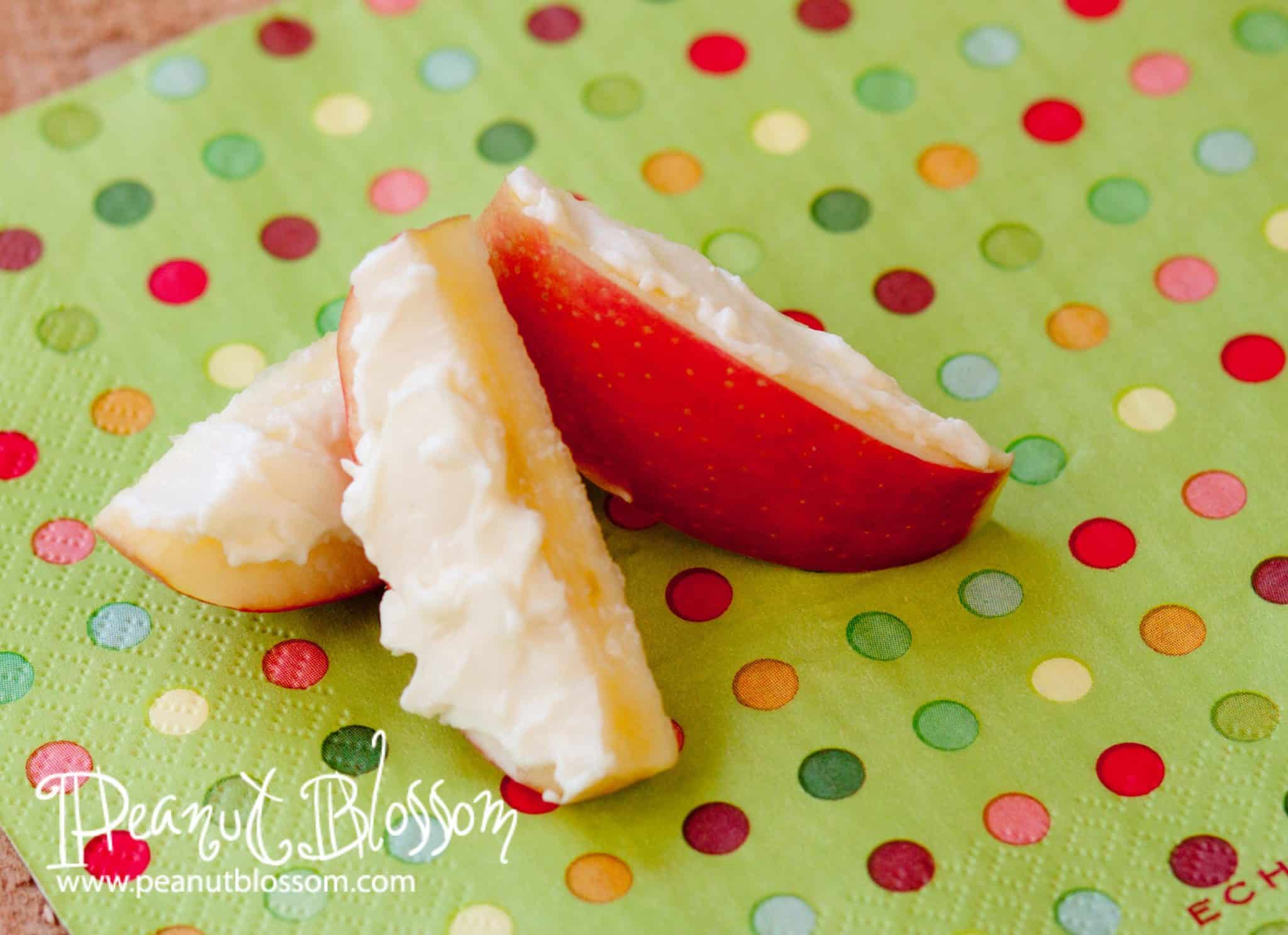 "What are you eating?!?!" I asked with a look of disapproval.
I admit I am not always the best dinner date.  I have a very particular set of quirky food rules that are dictated by texture and appearance.   Yet, I am constantly preaching to my two young daughters that they should be open-minded and try new things.  This is a piece of advice I only recently started taking to heart.
My culinary adventures with daring new foods started with a simple, elegant combination:
A pink lady apple slathered with a creamy Swiss Laughing Cow Cheese.
Oh, how I am smitten with my lovely Swiss Pink Ladies.
After being forcibly coerced into trying one despite a strong sense of reluctance, I quickly realized that the unique pairing creates a perfect balance of taste, texture and nutrition. Adding a bit of protein to your apple slices not only gives them a flavor boost, it gives you an energy boost and helps your body stay satisfied longer.
I've also found this combo to be kid approved. Bonus! Swiss Pink Ladies made me realize it was time to open my mind and try new food combinations.
What's the last recipe you tried that paired unusual ingredients into something uniquely wonderful?