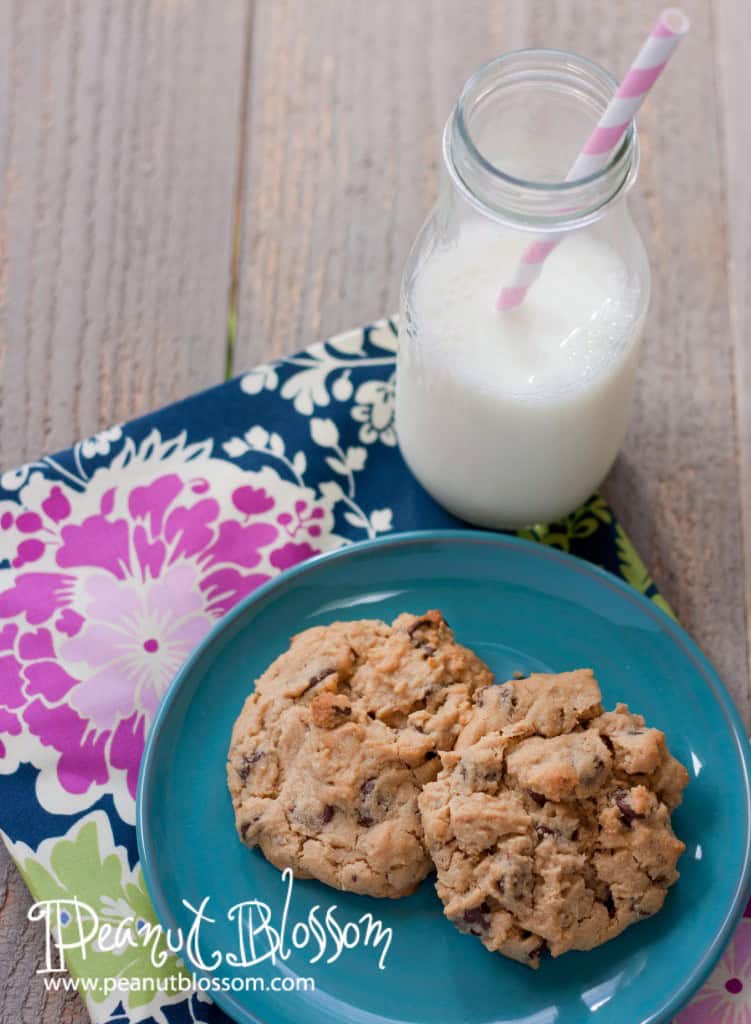 The Peanut had a rough day at school yesterday morning. I can't believe that happens in pre-school, but it does. Her feelings were hurt more than anything, but she obviously needed a little extra lovin'.
I spent the afternoon sorting summer/fall clothing for both girls and had a rough time retiring the last of the true "baby" clothes for Little Pea. I can't believe how big she's getting and seeing the new bin of hand-me-downs she is supposed to wear in the coming months took my breath away. Wasn't the Peanut JUST wearing that shirt last year? Nope. Time is truly flying.
So not that I condone emotional eating for any of us, but it was just "that kind" of day where a batch of homemade cookies was required. Since we went from 80 degrees to 45 degrees outside in exactly one evening, a nice hearty peanut butter cookie sounded just about perfect.
Did you know that I never buy store bought cookies? Other than the extremely rare package of Oreos used for cookie crusts, I honestly don't remember the last package of cookies I purchased. With so many amazing cookie recipes out there, I just can't handle the thought of little dry crusty preservative-filled cookies.
I also have a major problem with self-control around snacky foods. My solution has just been to not have them in the house. If I want a cookie, I have to make it! So it usually takes a special occasion (or a really bad day like yesterday) to warrant the effort.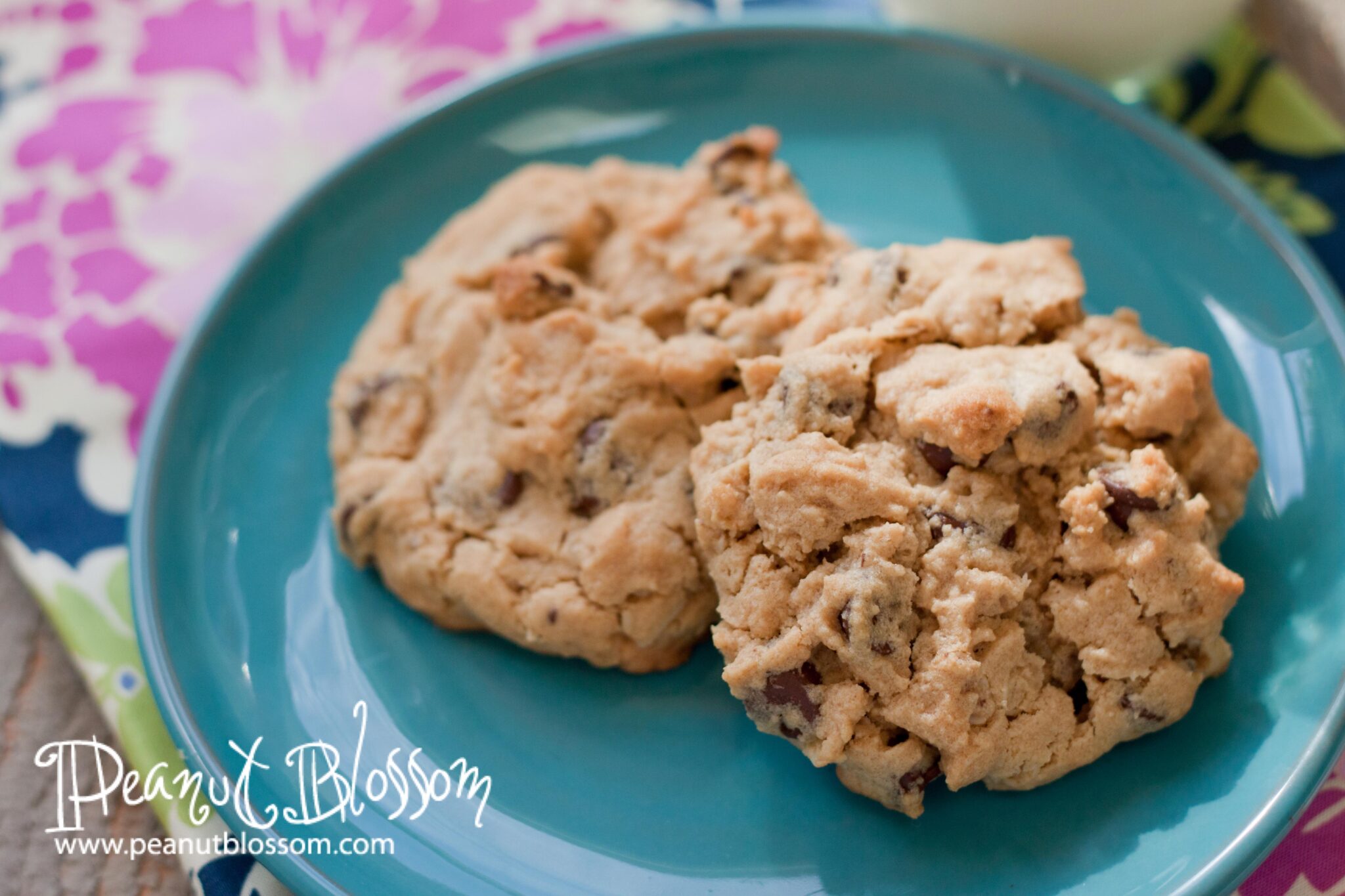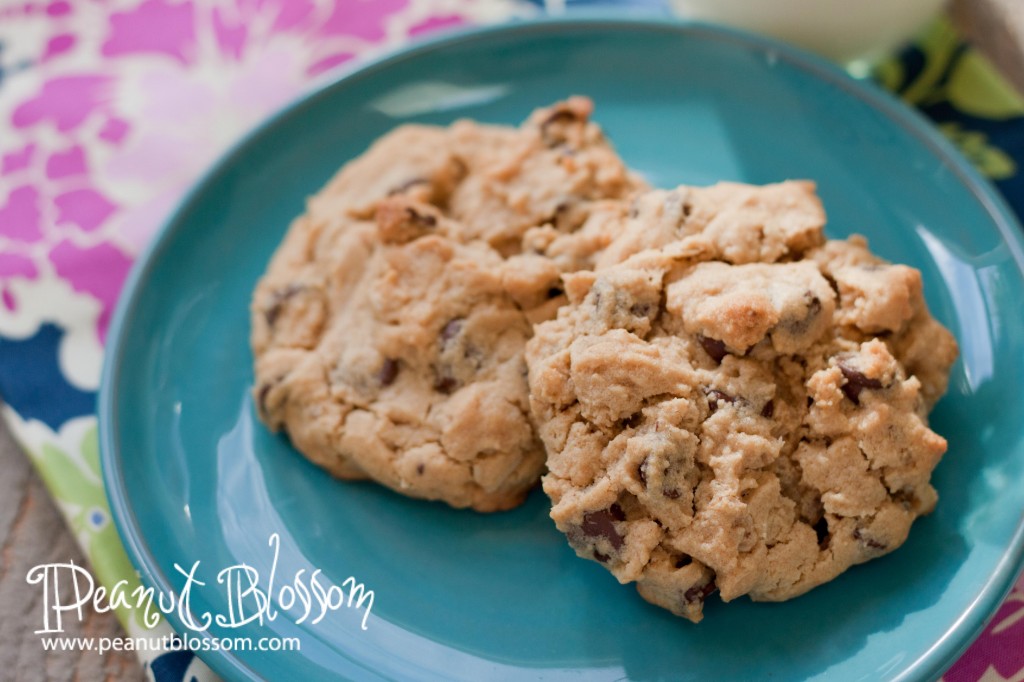 It's been a while since I've tried a new cookie recipe. I found this one for Peanut Butter Oatmeal Chocolate Chip Cookies over at Brown Eyed Baker. I'm not sharing the full recipe here because I made no adjustments whatsoever.
My only note of warning is that you want to be sure to flatten your cookies just a smidge--they do not flatten and spread in the oven as I assumed they would. Mine came out nearly perfect little mounds and were raw in the center. I also added an extra 3 minutes of baking time and they were still a bit underdone. Take that for what it's worth.
Underdone or not, you're looking at photos of what was the perfect snack for a not so perfect day. What sets you in the mood to bake?