I've learned my lesson. In May 2012 I will have to figure out a better way to do Little Pea's birthday and Photo Day blog posts!! I can't believe it is June and I'm just now getting around to sharing the recap with you: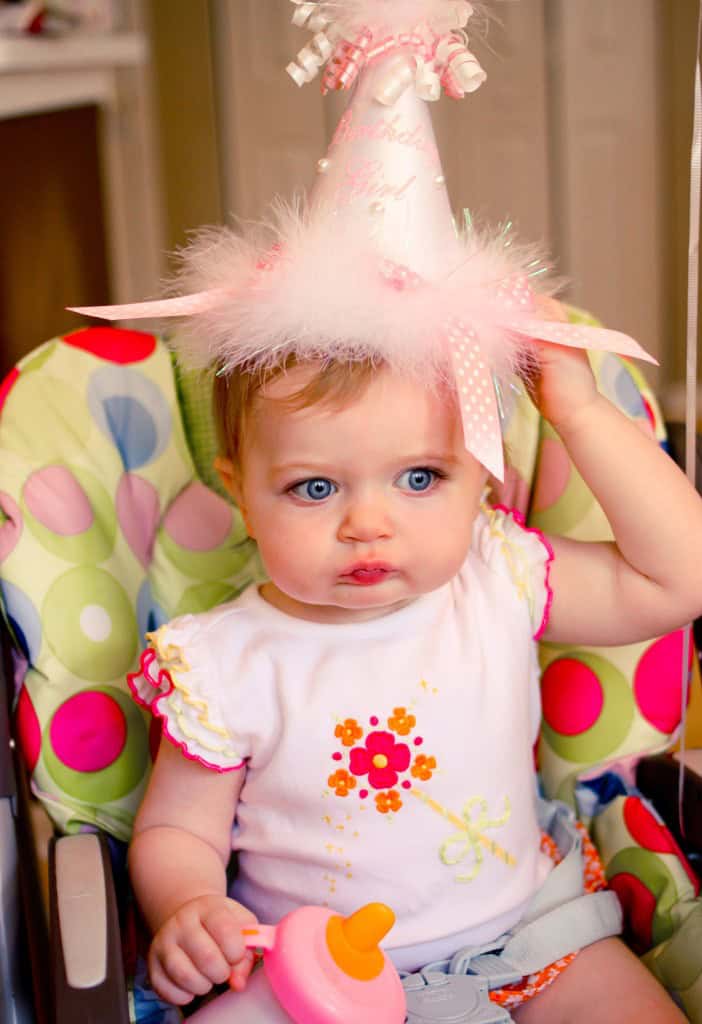 Handyman Tim's spring project went all haywire on us at the last minute. Being the awesome dad that he is, he made sure to come home for her actual Big Day. We celebrated just the four of us with cupcakes and dinner before he had to turn right back around and go back to finish his project.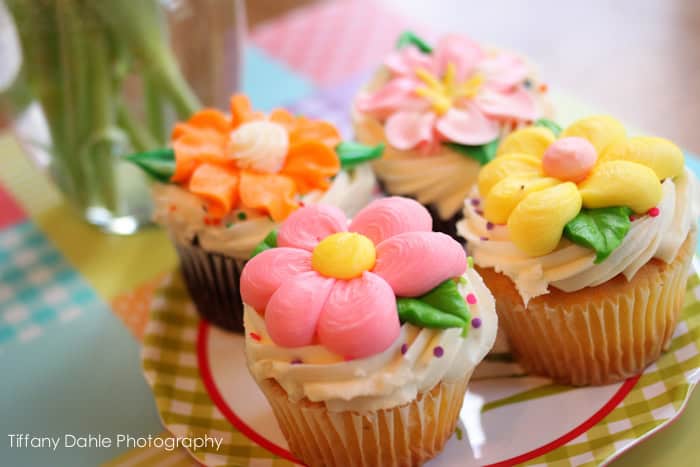 We postponed her big party until he was officially home the following week. Let's just call it "spreading the fun around." Makes me even happier that I decided to go with the garden plants vs. fresh cut flowers!
The Peanut handled having the attention all on Little Pea much better than I expected her to. She was a great big sister and "helped" her open her presents and blow out her birthday candle.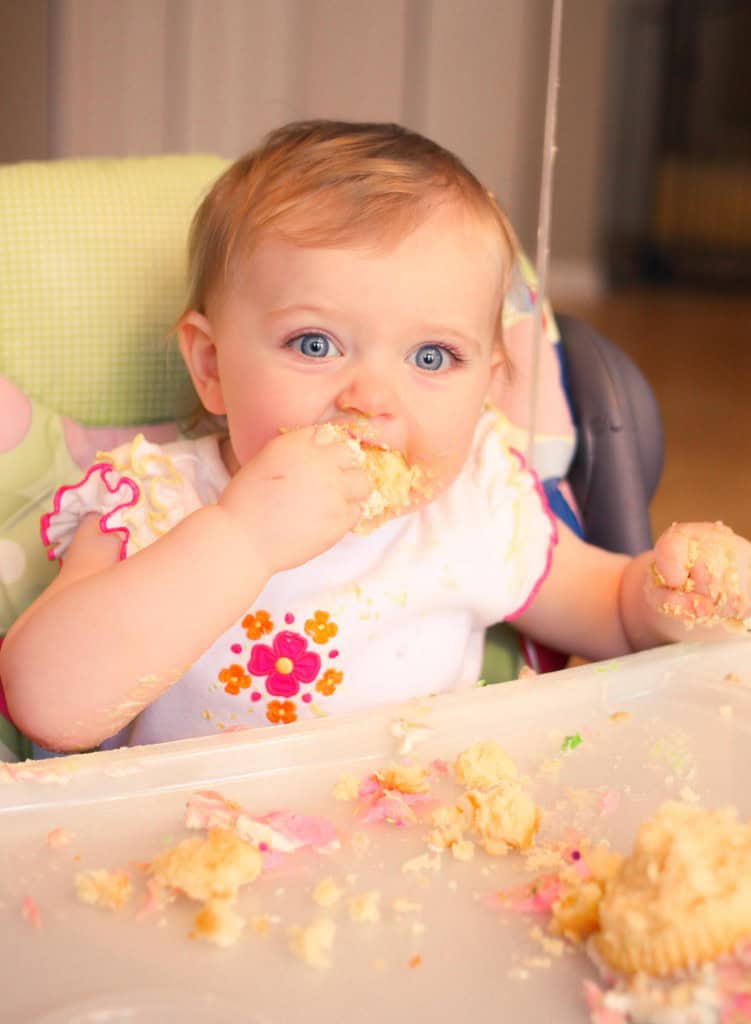 Life was so crazy that week so I didn't get around to doing quite as much as I had planned but her party turned out pretty cute.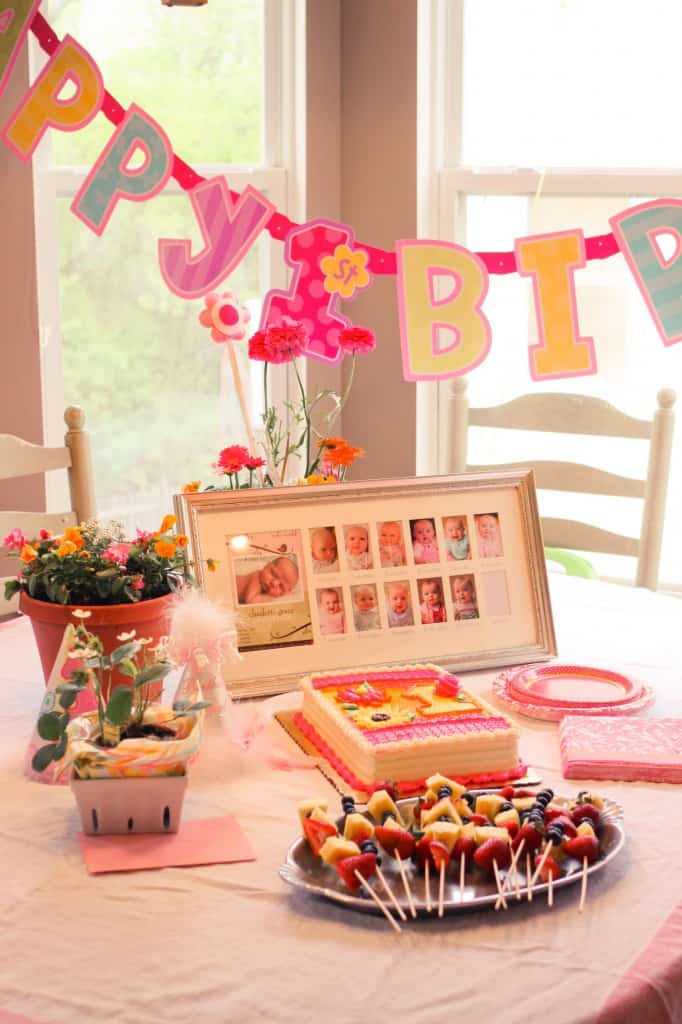 In the photo above you can see her monthly milestones picture frame that I talked about here. I love how her 12 month photo turned out: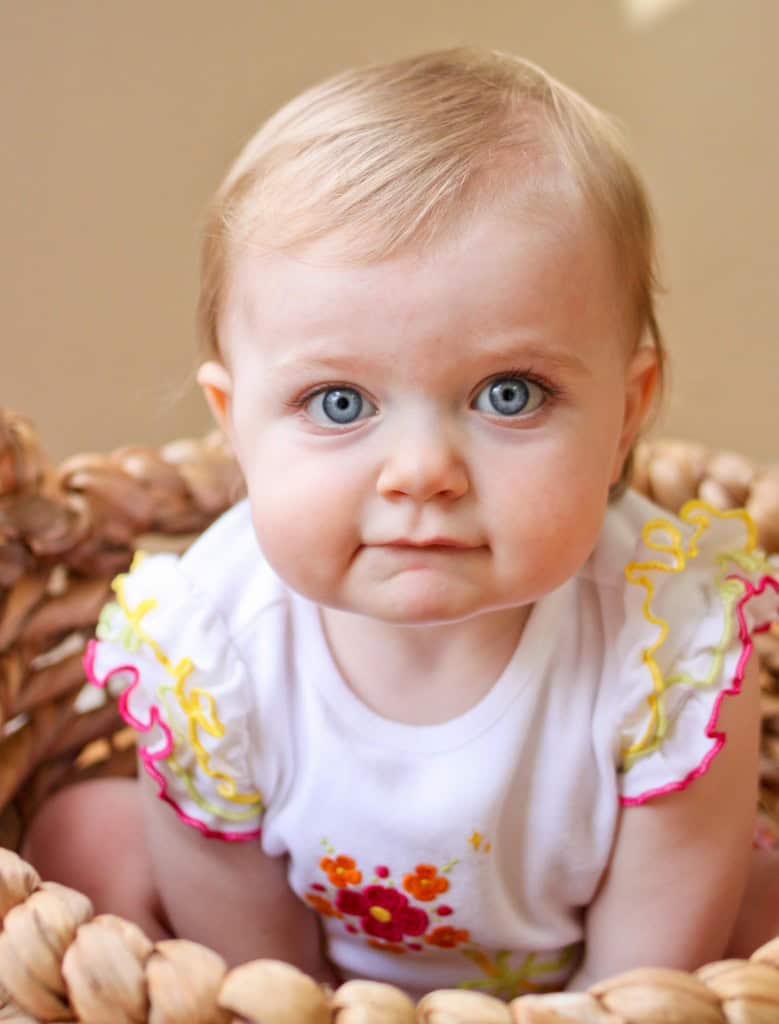 We tried to do a fairy garden theme for her party but in the end the most fairy-like thing we had were these "fruit wands." The Peanut helped me thread the fruit on the kabobs and thought it was the most fun way to eat fruit ever.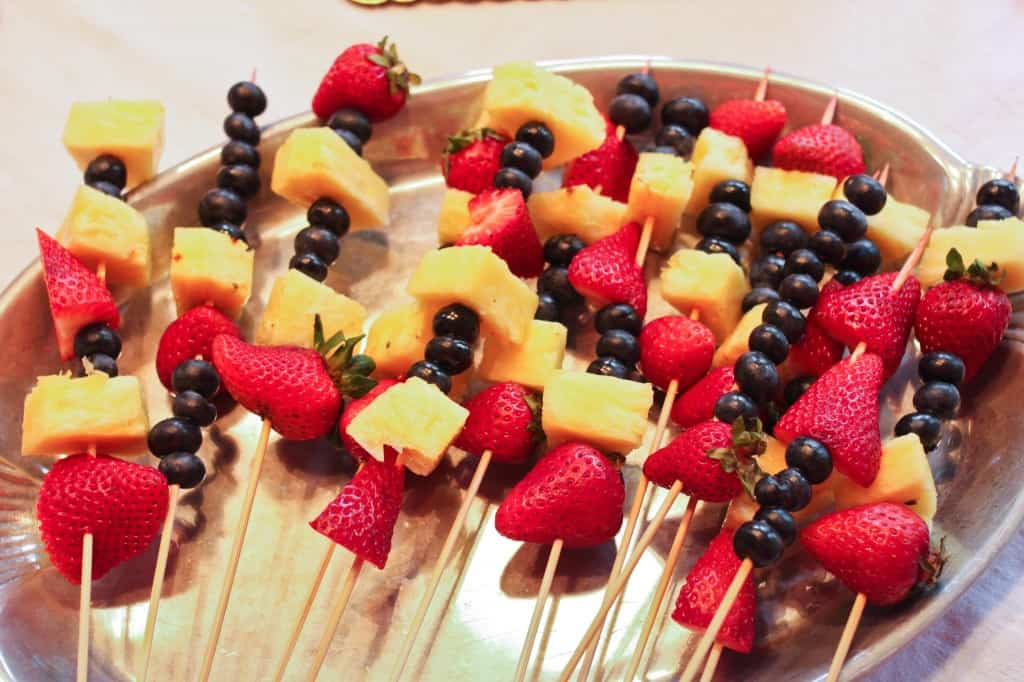 My favorite part of the party was Little Pea's new birthday girl hat. The Peanut has a special one I bought for her on her first birthday. I originally thought the girls would share it but was given a resounding No when I suggested it. In hindsight, I'm actually pleased they each have their own. But gosh darnit is it hard to photograph a white hat!! Oh well, in person it is sickly cute.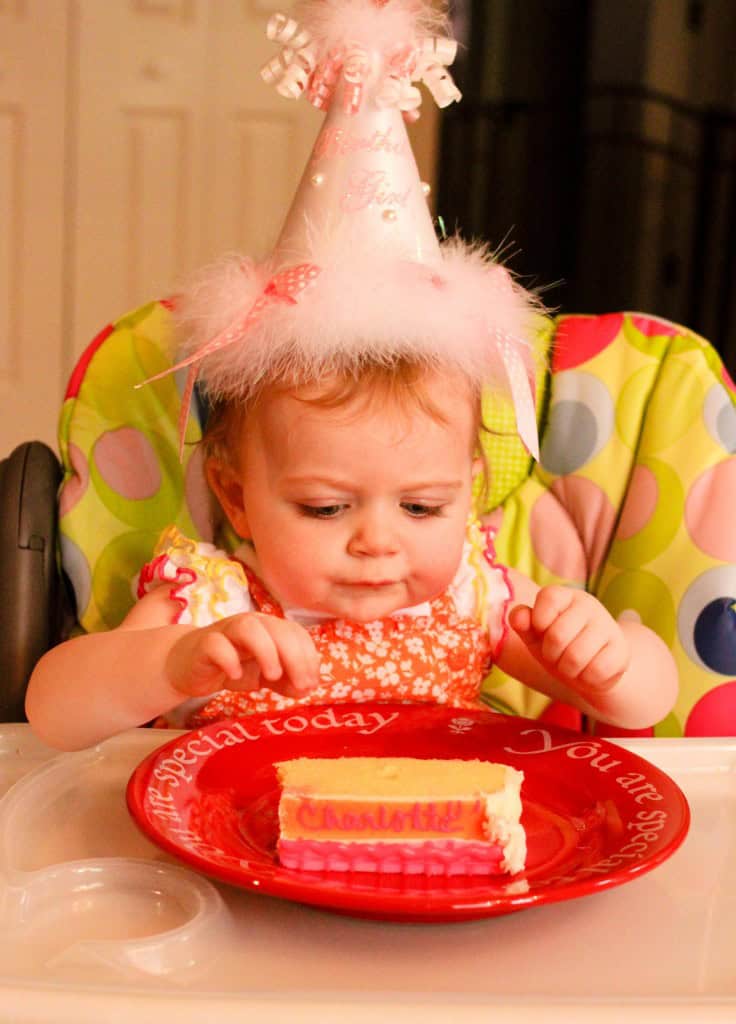 And Little Pea's favorite part of the day was not just eating off of the red plate but apparently actually eating THE red plate:
Tomorrow I'll show you how I decided to use all those milestone photos I've been taking of this lady. It sparked a whole new birthday tradition for our family that I just love.