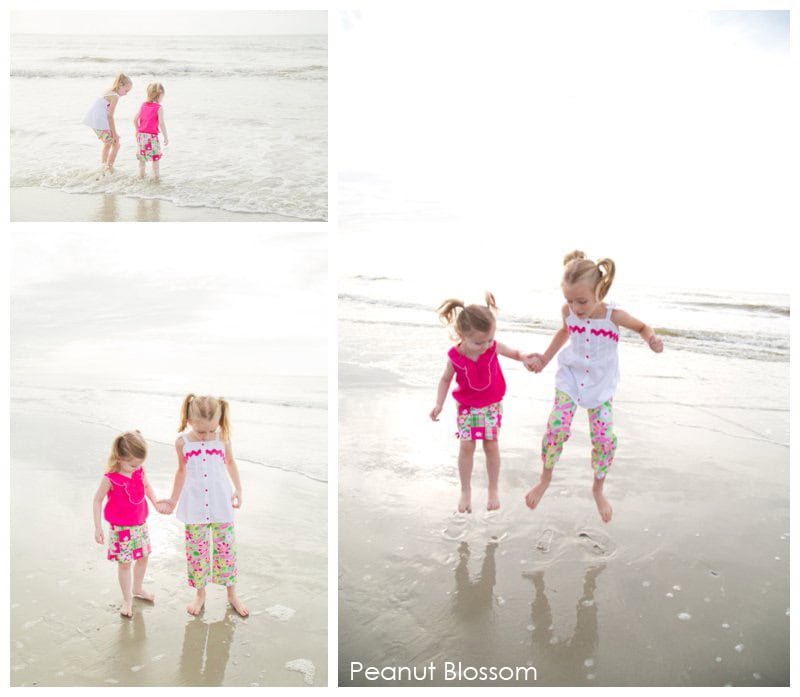 Part of our summer bucket list has been a very big promise to take the girls to the beach for the very first time. This is something the whole family had been looking forward to and I really wanted to capture these moments well.
I also take the girls' birthday portrait each year but this year between broken arms, black eyes, and a violent flu, we just never had the time for our photo session. I decided to make the most out of our beachy background and try to do a little bit more of a formal photo session with my little ladies.
I'm so pleased with how these images turned out. They absolutely capture the girls' reactions to the ocean. I also managed to capture their joyous personalities in this moment.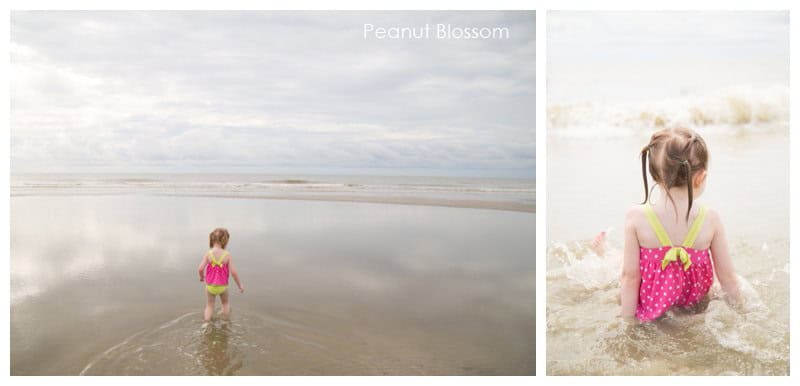 Both of my girls are fearless. We had to chase down Little Pea for fear she'd be swept out to sea. She ran headlong into the ocean and never turned back. The Peanut was jumping waves and catching live sand dollars and relishing the wide open waters.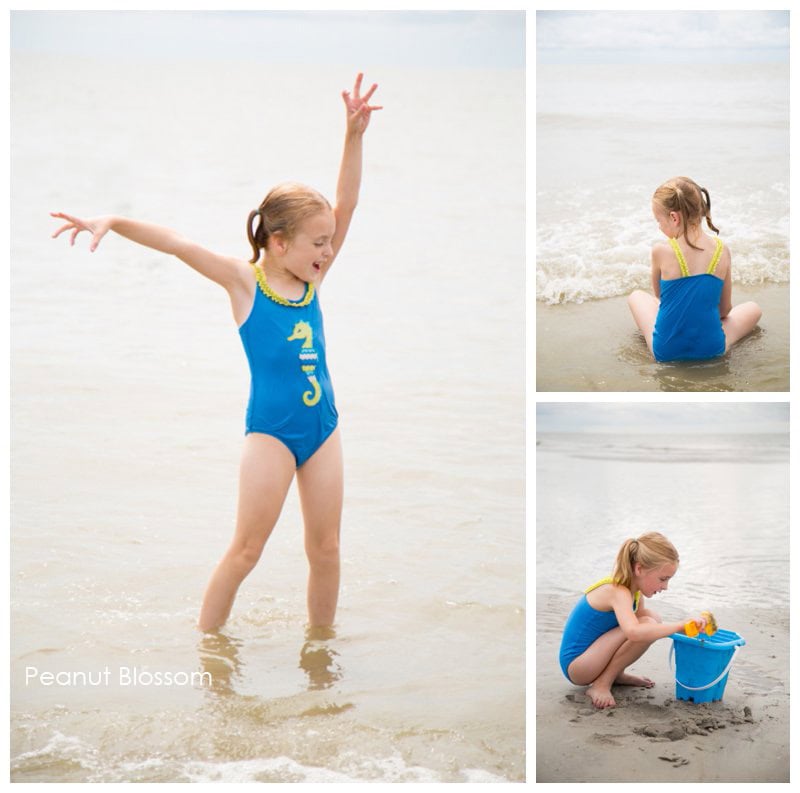 We had priceless family time, and I loved watching the girls spend time both together and separately on the sand.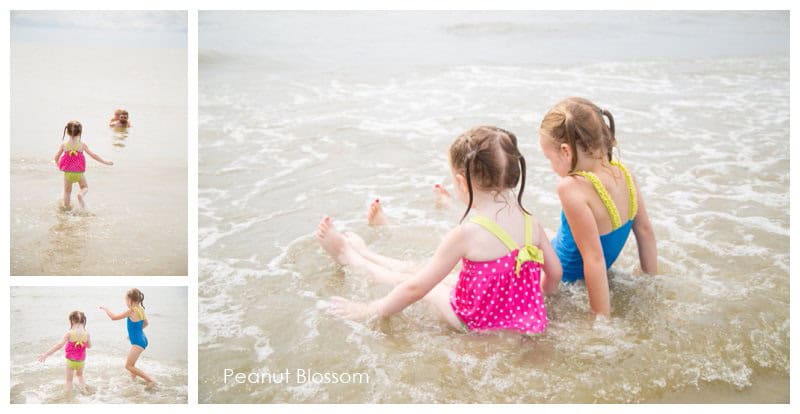 Except for a few "Look over here!" moments so that I had something more than just the back of their heads, these photos were not posed. They are just my girls being themselves and I love them.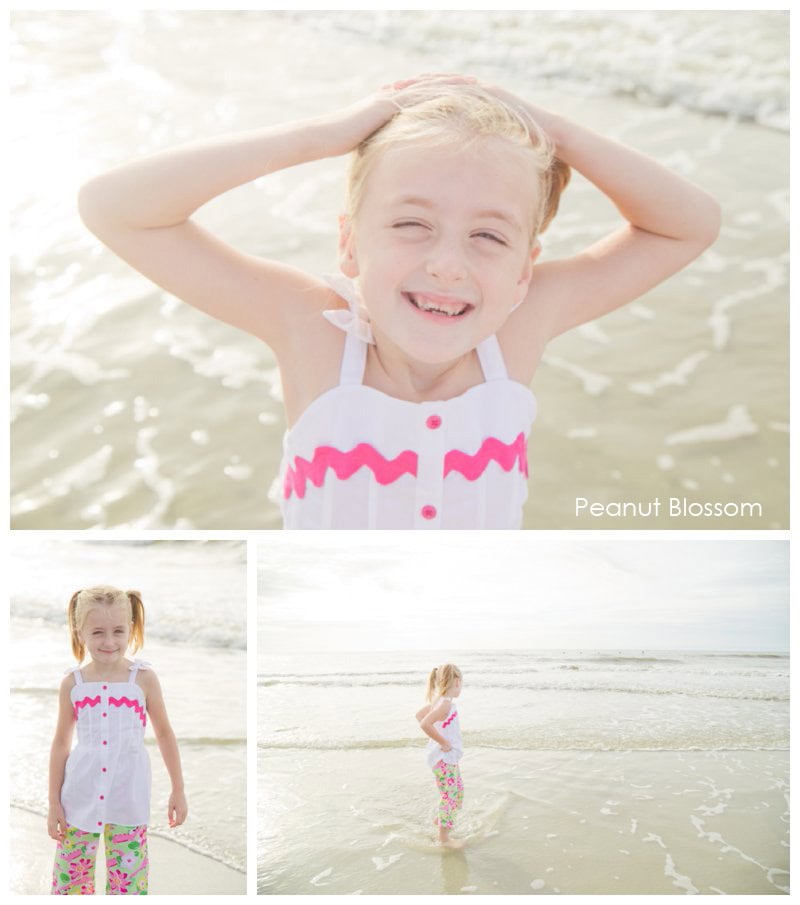 Peanut: Age 6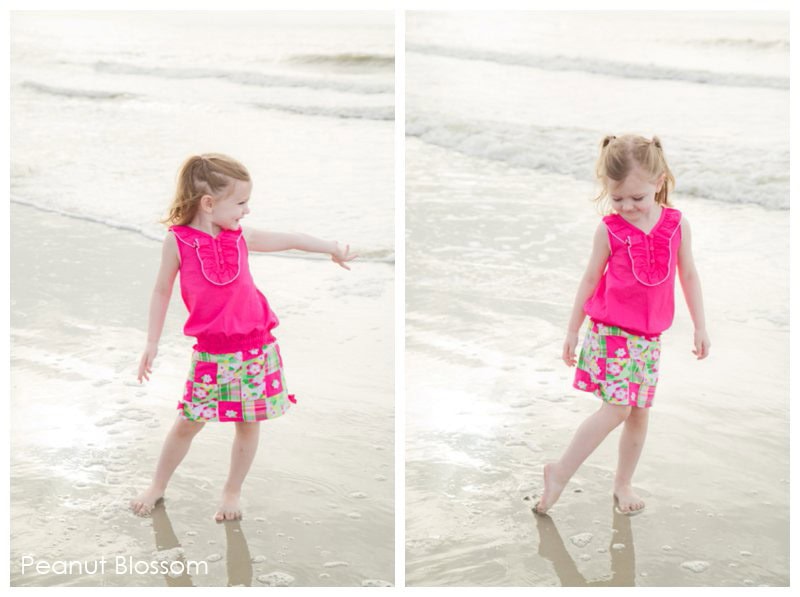 Little Pea: Age 3
Want the looks from this photo session? You can find them here:
Thanks so much to my friends Allison & Carey who shared several very helpful blog posts about shooting on the beach. Without these resources, I would not have been able to capture any of these priceless images:
Beach Photography Tips by Jennifer Dell for ClickinMoms
5 Tips for Better Beach Images by Elicia Graves for Click It Up a Notch
10 Rocking Tips for Beach Photography by Kristin Rachelle for MCP Actions
Beach image visual inspiration by Carey Pace
Have you ever shot photos on a beach? How did they turn out? Any additional tips to share? Go ahead and leave me a link to your faves in the comments!

P.S. If you liked this post, I bet you'll really love:
Family beach photography ideas and inspiration:
Capturing family photos at the beach has become my favorite summer pass time. If you want more tips and tricks, you won't want to miss these helpful posts.