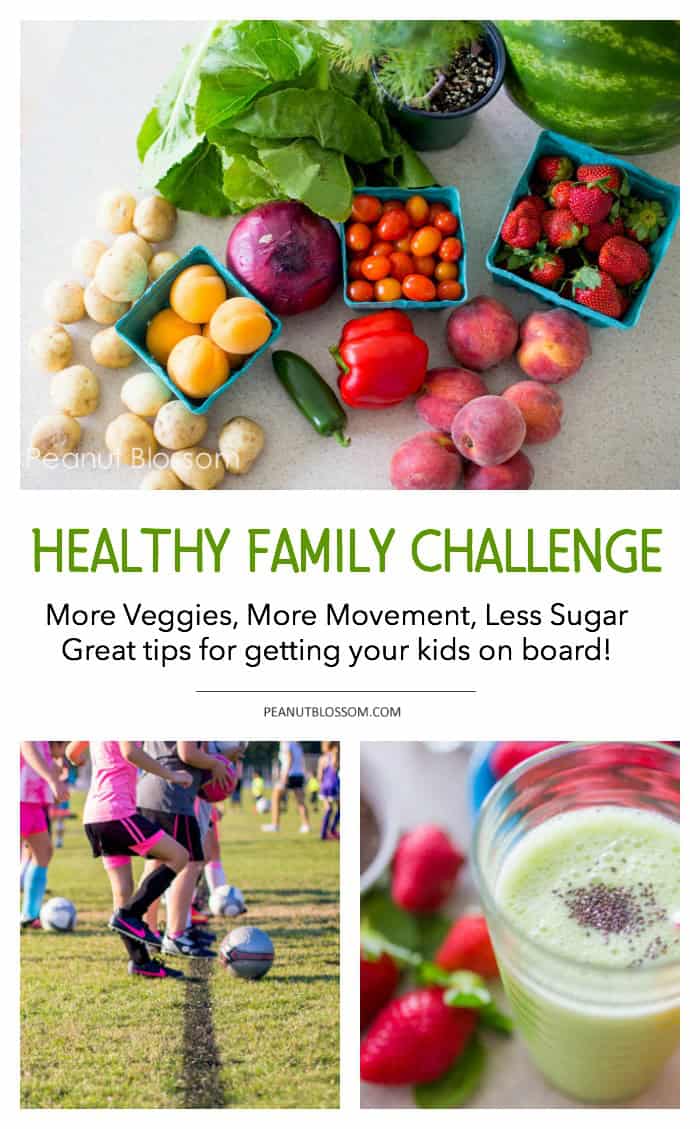 Happy New Year!
I am not a fan of new year "resolutions" exactly, but I do love to set goals. This year, I'm feeling pulled to bring my entire family into the act and take a look at our overall family health more closely this January.
The holidays brought too much sugar, too much couch time, and not nearly enough veggies. It's time to get us all back on track. Tweaking family habits can be extremely difficult though. Especially when it calls for getting the kids on board.
I know there is strength in numbers, so I thought it would be more fun to make this a group project and invite YOU along for the ride.
This month I'm kicking off a Healthy Family Challenge for the subscribers of my email newsletter. I'd love for you to join us!
JOIN THE HEALTHY FAMILY CHALLENGE HERE
I will be sending 6 weekly challenges that will help us improve our families' health one simple baby step at a time. Each challenge will be practical and easy to implement. I will send you tips for getting the kids involved and keeping everyone happy. Improving our health doesn't need to be painful.
I will cover topics including:
healthy meal planning for busy families
how to add a little more movement into your family routine
tricks for getting kids to reach for the healthy snacks vs. the processed junk
simple healthy habits that are good for every member of the family, including you!
Let's get our kids back on the right track this new year together.
You can sign up for my FREE newsletter right here:
YES! MY FAMILY NEEDS A HEALTHY TUNE-UP
I can't wait to get started! Hope to see you there.