For years I've encouraged moms to capture their family's priceless memories through creative photography challenges. They've ranged from the super extreme daily Project 365 to the much easier 25 Days of Joy during the holiday season. I've tried monthly projects, weekly projects, and even my annual Day in the Life one-day project.
What do all these photography challenges have in common?
They seem to really overwhelm the women who truly want to participate in them.
I get it. I've been there, too. You desperately want to take better pictures of your kids but you burn out after a few days of the challenge. Real life gets in the way and you struggle to find the time, maybe your pictures aren't turning out the way you hope and frustration sets in, or worst of all -- maybe you're comparing your work to what you see on social media and are letting that rob you of your joy.
This year, I want to change that. Let 2018 be the year that you capture photos of your family that you are thrilled to share come December. I am so excited to announce this year's photography challenge:
12 Days of 2018: A Creative Photography Challenge for Moms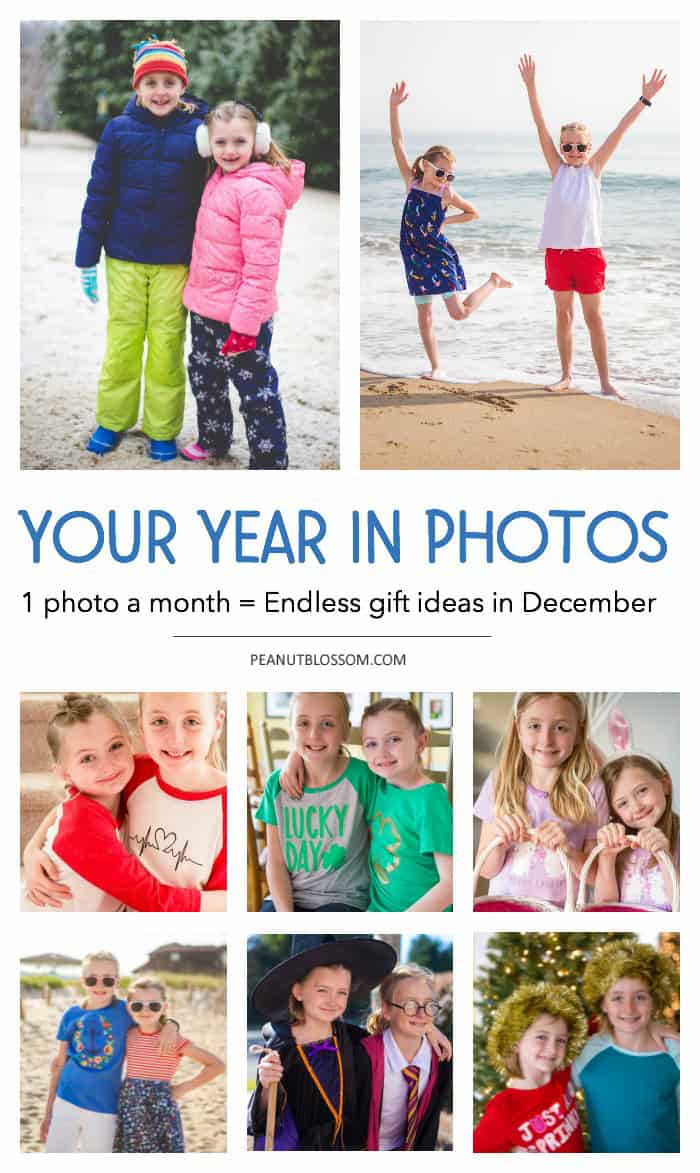 This year, I challenge you to take ONE PICTURE of your kids per month. Maybe it will be a fun styled session with photo props and special outfits or maybe it will be a more candid shot of what your family looks like at this point in the year. That choice is up to you, I will be sharing tips for both!
When you intentionally choose to have one special photo session with your kids each month, you will have the perfect excuse for celebrating the change in each season and marking all the little holidays through the year that make life just a little more merry.
With a set of 12 fun photos, imagine the amazing and EASY grandparent gifts you will have come December!
Excited to play along?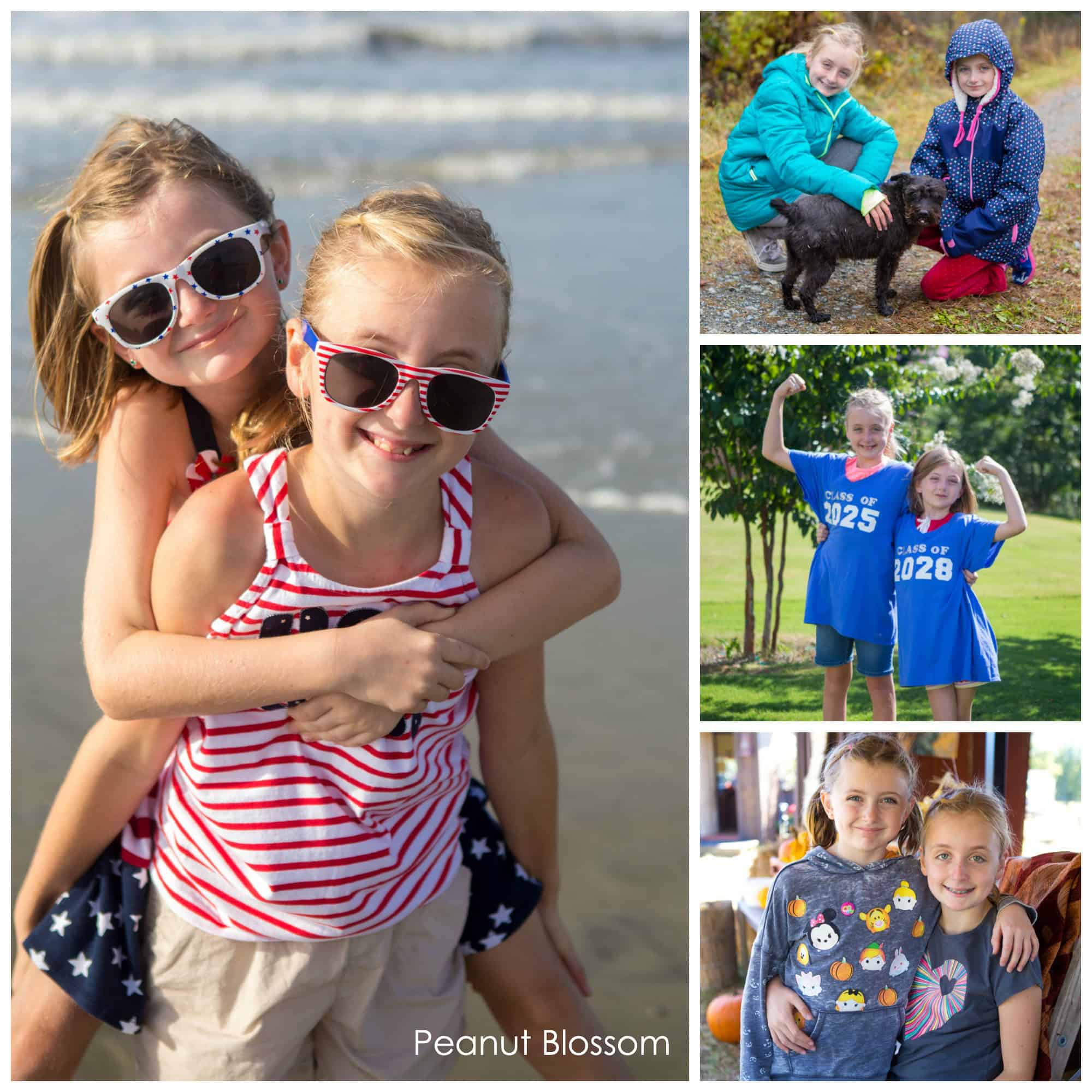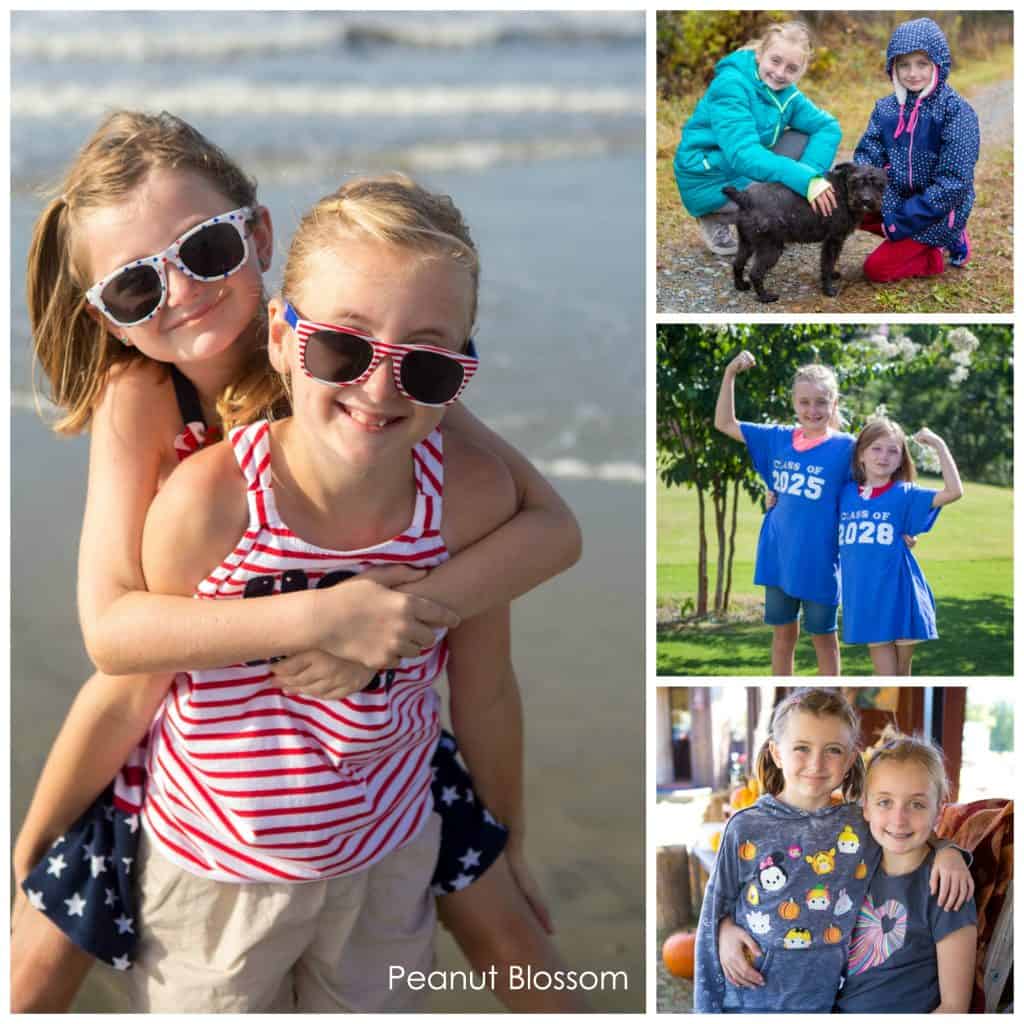 Step 1: Take just TWO MINUTES and think through what your own wall calendar of 12 photos of your family year would look like.
Which major events, special holidays, or fun adventures will come your way this year?
Don't be discouraged if there are a few months where nothing feels obvious, that's where I come in.
Step 2: Join the Capture It! with Peanut Blossom Facebook group right here.
Every month I will share inspirational photo session ideas to nudge you along with your one special challenge photo.
I will round up seasonally themed photo prompts, creative prop ideas for more styled sessions, and tips for getting just the right shot. We will also discuss lighting and how it changes through the year as well as pushing you to play with your compositions for more creative images.
And no worries! I'll round everything out with great ideas for what to do with all those photos. We'll cover creative gift ideas, photo organization tips, and reminders to print some images.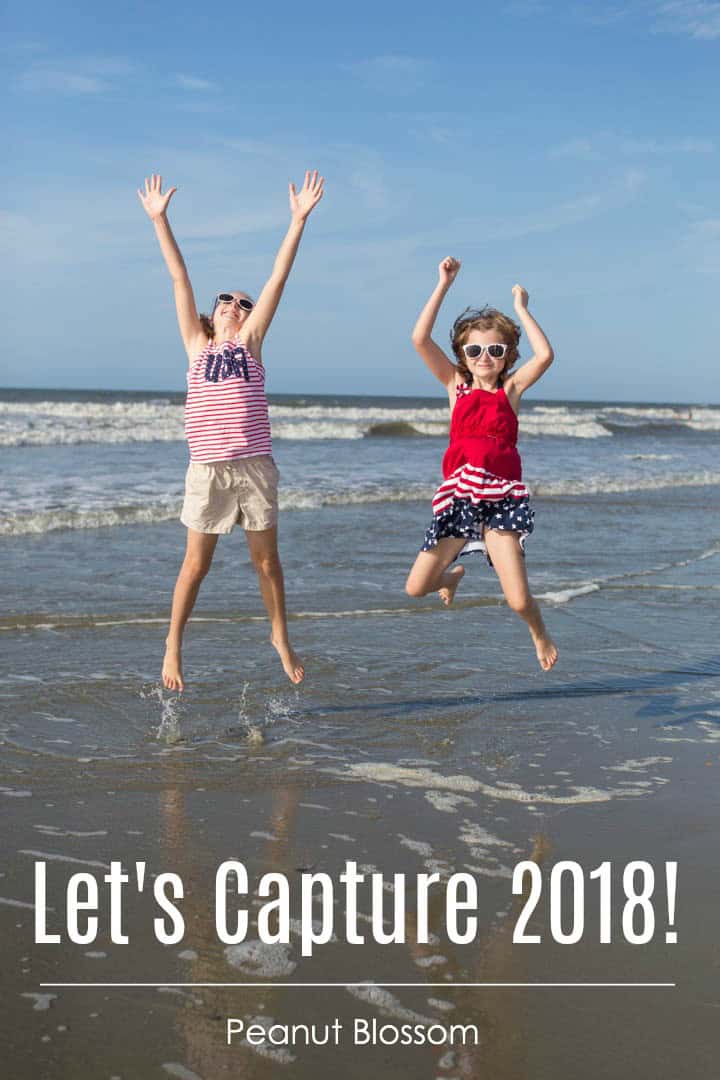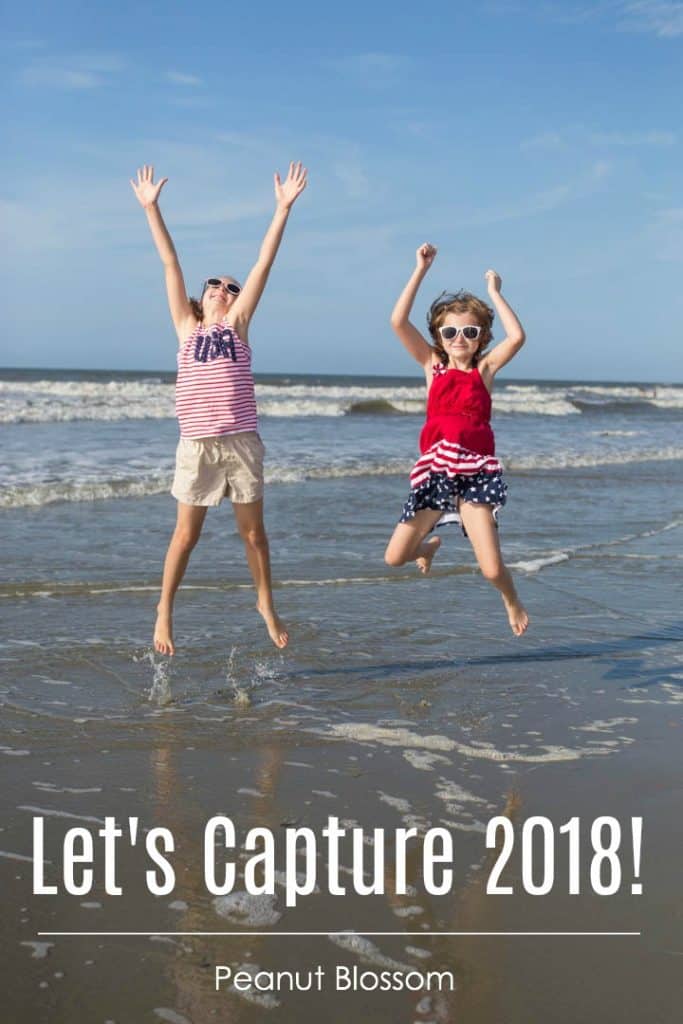 Step 3: Create a folder on your computer desktop and label it "12 days of 2018." Every time you do a session, pick your top 1 - 3 favorites and store the edited jpg file in this folder. At the end of the year, you'll know exactly where your project files are so you can complete the creative projects and get those images off your hard drive!!
If you plan to do the challenge with your cell phone, you can either create a file/folder on your phone and save just your favorites there, or take the time to email the images to your computer and save the final files there. That's up to you.
Step 4: Most photography challenges fail because the photographer forgets to take her photo and then abandons the project altogether. Don't let this happen to you.
If you really want to be sure to see my monthly reminders and tips, I encourage you to subscribe to my email newsletter right here:
PLEASE REMIND ME TO TAKE MY PHOTO
Every week I share recipe ideas for busy families, simple ideas for celebrating the season, and fun challenges to encourage you to make the most out of these years while your kids are young. This January, I happen to be running a healthy family habits challenge, but rest assured that photography information will go out to the list, too.
Stay tuned for the first monthly inspiration post coming soon!