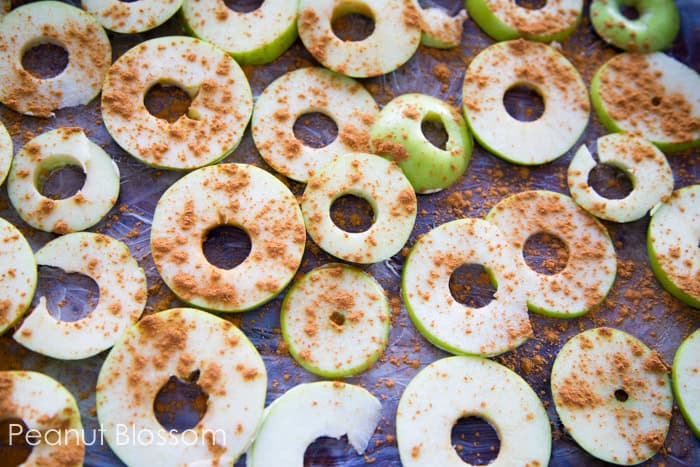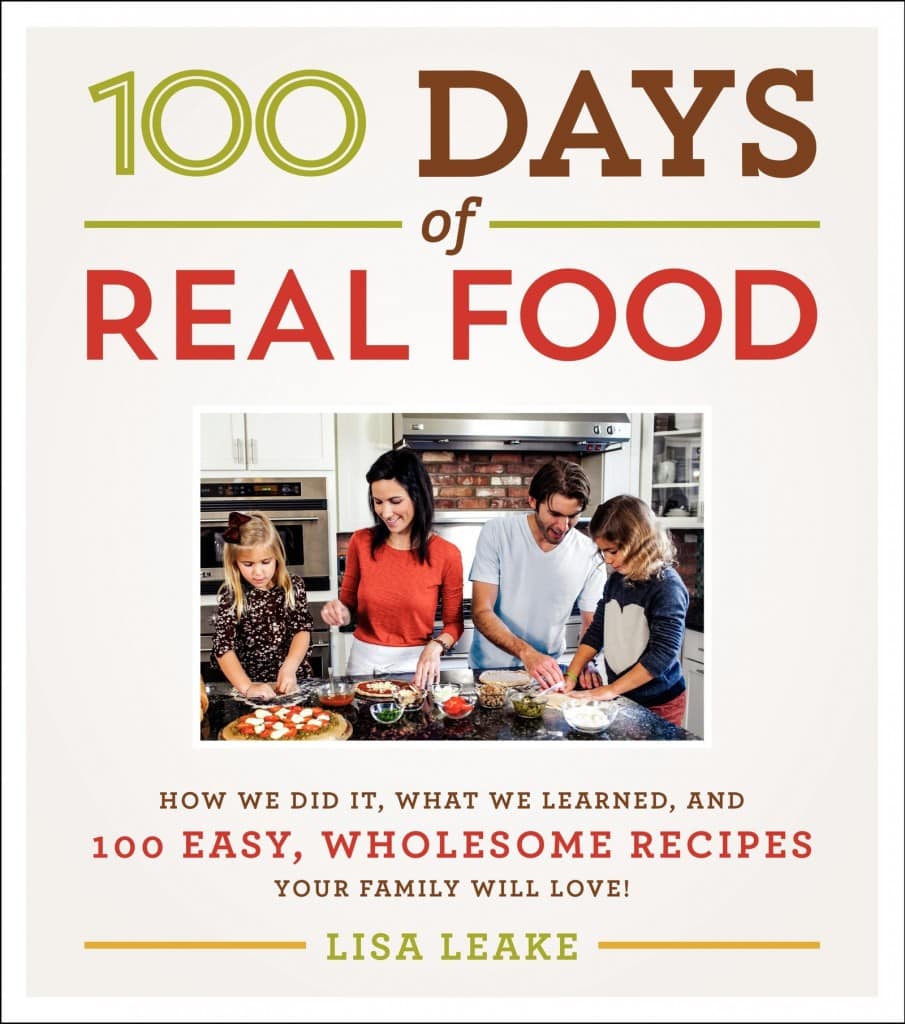 Ever since the Peanut arrived and my role as stay at home mom started, I've done my best to cook as many things as I can from scratch. I've experimented with homemade versions of many grocery staples: bread, tomato sauce, almost all of our cookies & treats, and I'm always on the look out for recipes that involve more produce and fewer processed ingredients.
But I'm not perfect.
Right now if you peeked inside my pantry you would see several ingredients I rely on that would never be considered acceptable on an official "real food" diet: white pasta, processed sandwich bread, flavored rice/cous cous mixes, and Kraft macaroni and cheese.
So when Lisa Leake from "100 Days of Real Food" put out a call for bloggers to review her new cookbook, I hesitated for a second.  I try to cook healthy wholesome foods for my family, but we are definitely a work in progress. Could I be a reputable voice in this campaign? The last thing I want to do is present myself as a staunch supporter of an absolutely 100% real food lifestyle because we are far from the execution of it ourselves.
And then I considered you. I know that you, my lovely readers, are busy busy women. Many of you work outside the home, you're time starved with packed schedules. From the traffic I get on my posts I know that you enjoy my dinner suggestions AND my sugar laden desserts.
When I asked you on Facebook, I realized how similar we really are: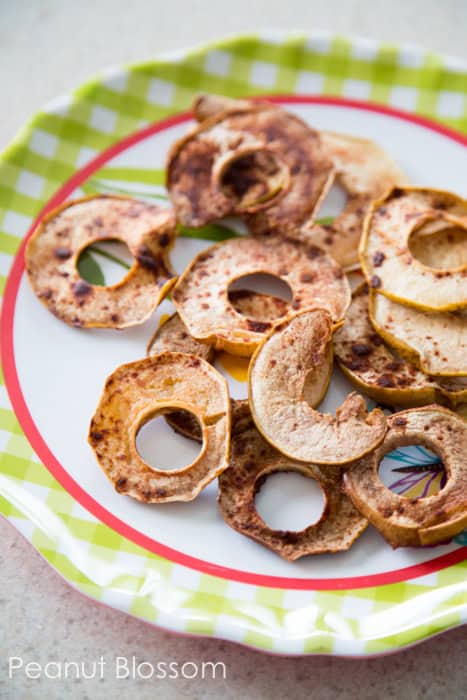 So just because it seems overly daunting to apply a 100% real food diet in your own family, does that mean you can't make some small changes for the better? I don't think so!
Does it mean you should write off a cookbook of this title? Absolutely not.
This is so much more than a cookbook, Lisa has written something that resembles more of a text book. In an absolutely relatable and non-preachy voice, she outlines why her family made these changes and how they've benefitted. She outlines baby steps to take as a family in a movement towards healthier more wholesome eating. She provides a "This, not that" suggested section for items you just cannot give up like ketchup and BBQ sauce. Her lunchbox round up alone makes this book worth a look.
Her information is one thing, but how are the actual recipes?
I have several pages bookmarked for us to make in the coming weeks. She gives excellent suggestions for all meals of the day, snacks and treats, and some great pantry staples.
For this review, I sampled the Veggie Corn Chowder (recipe at bottom of the post) and the Baked Apple Cinnamon Chips.
I LOVED both of them:
The veggie soup is so sweet and crazy easy to pull together. Every member of my picky eating family tried it and liked it. (Well, except Little Pea who doesn't do soup well. We're still working!) It will be making a regular appearance this fall and winter, possibly even as lunches for me!
I've never done apple chips before and I have no idea why not! Fresh and warm out of the oven, the Peanut and I could not stop eating them! I made a big double batch thinking we could save some for a few days but they got soft and wilty in the plastic baggie I kept them in. I would love storage suggestions to fix that but until then I'll just make a single batch and eat them that day.
A note of caution: even though the final dishes turned out amazing, keep an eye on the recipe methods. The soup required making a roux before trying to sauté the veggies. I wasn't sure how that would work but followed the instructions exactly for the first try. As I worried, all the veggies stuck and the roux came close to burning before they were cooked through. Next time I would simply sauté the veggies first and then add the flour to make the roux. A minor tweak to an otherwise stellar soup.
You can grab your own copy of 100 Days of Real Food here or stop by Lisa's amazing blog and tell her I said hi!
And be sure to scroll down to see the recipe for the veggie soup. So yummy!!