My April project was a very difficult day to get through for me. I don't really feel like I have a "theme" in the same way I did for the other months. Nothing much presented itself. Mostly, this was just a very very normal day filled with regular old family challenges.
What made this project worth completing this month is that I finally took the time to play with macro floral photography for the first time and the first and last 2 photos of my girls are priceless to me. I would not have captured any of those 3 if my 10 on 10 wasn't on my mind.
8:30 a.m.: My girls cuddled up in their jammies watching cartoons. This is not a pose they have ever done before and I loved to see them all curled up like this.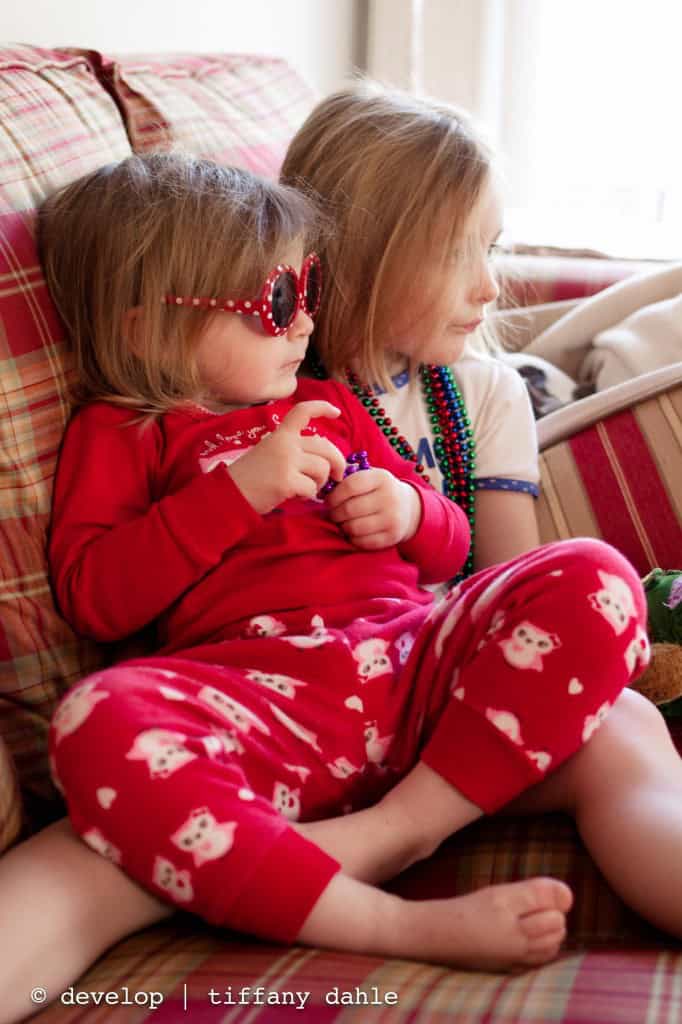 9:30 a.m.: Easter Bunny on the mantle. I love watching the light change in this spot throughout the day. I do most of my food photography very near to here so I've become very aware of how the sunlight streams in and bounces off the walls. I loved how the carrots felt like they were glowing and since Easter was just a couple days ago, it seemed somewhat fitting to include.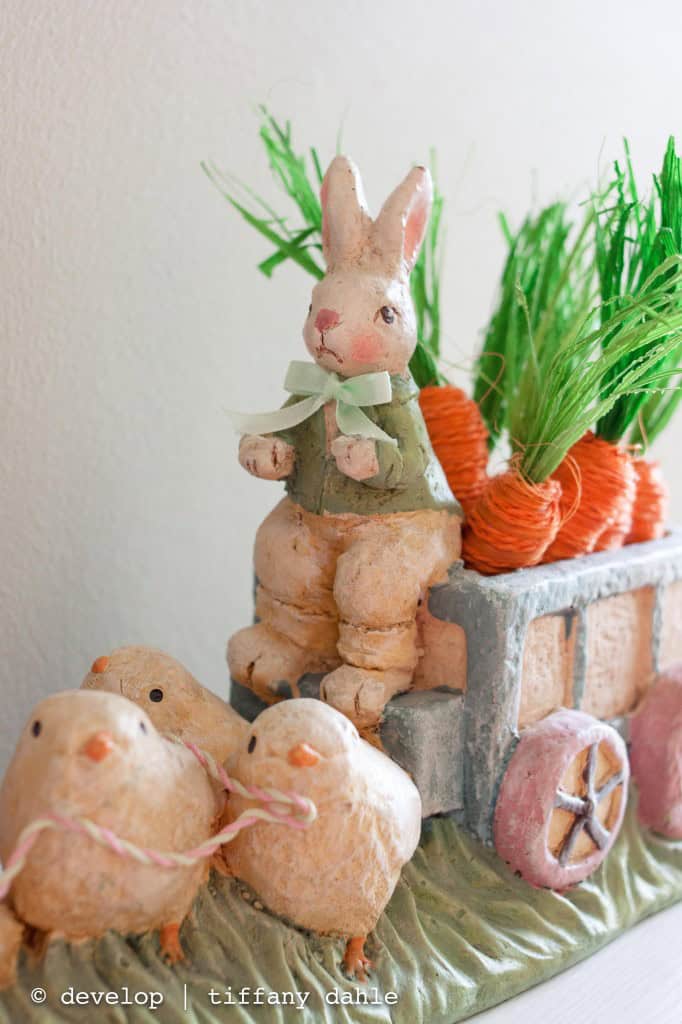 10:30 a.m.: "Saur!" My little one is obsessed with dinosaurs right now. She is desperately clutching onto this little guy, a leftover cake topper from my older one's birthday cake.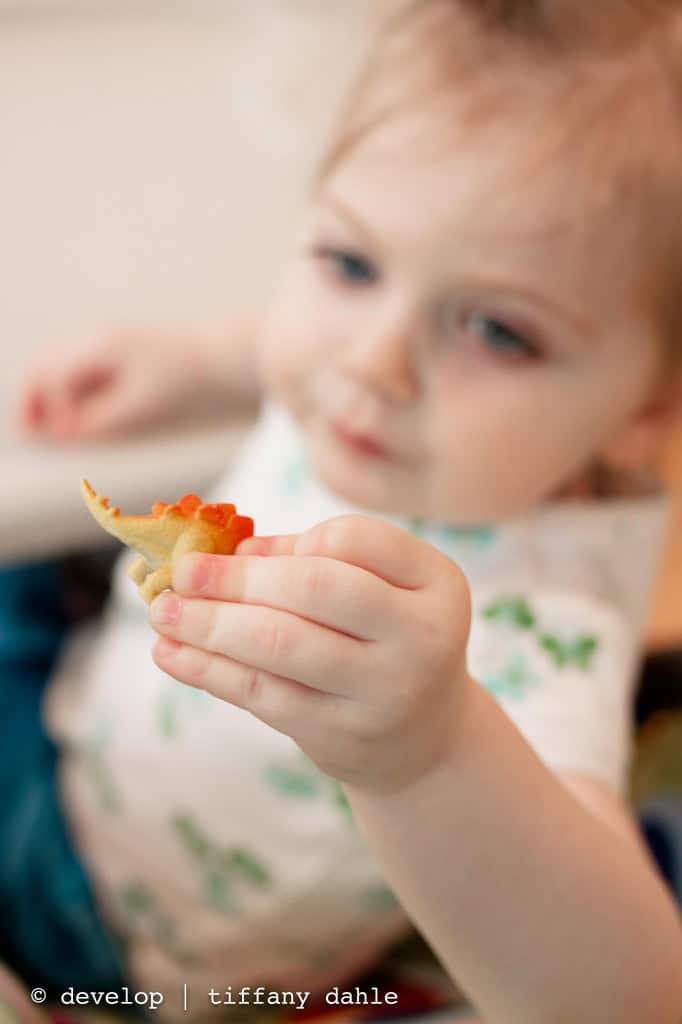 11:30 a.m.: Loose tooth! This is one of the last portraits of my girl before she lost her tooth this week. The missing tooth shot will be in my Project 52 as soon as I get updated on that!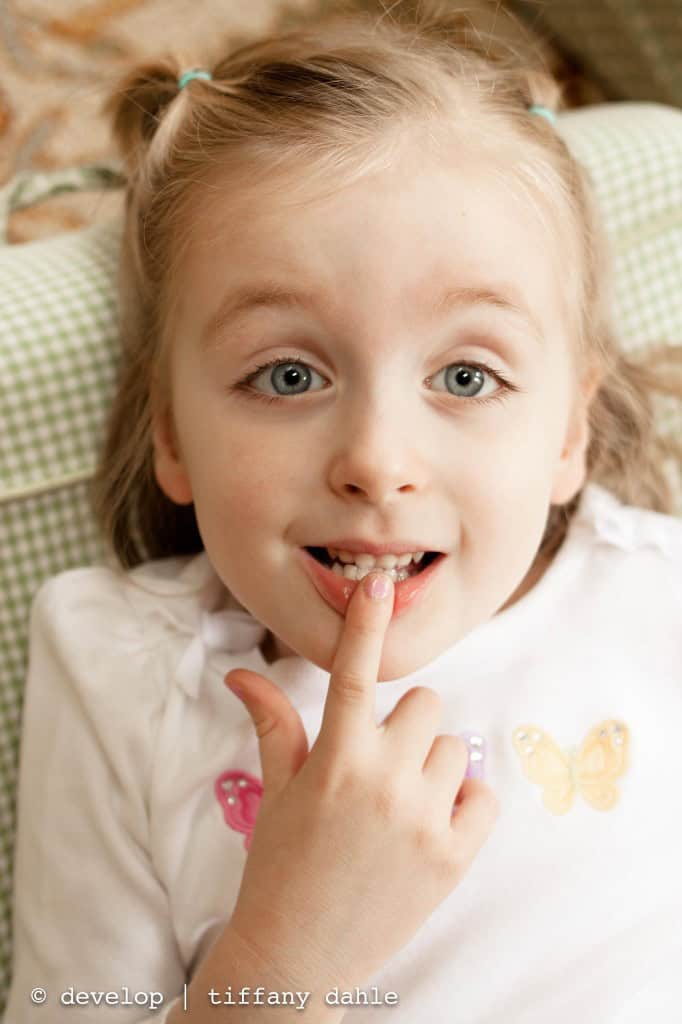 12:30 p.m.: Dinosaurs under the bed. 1 o'clock is usually my older one's quiet time. I always love how her room feels quiet and glowy pink at this hour. It is so nap-friendly to me. I went back here to see if I could snap something before she shuts the door on this beautiful light and laughed when I saw even more dinosaurs peeking out from under her bed.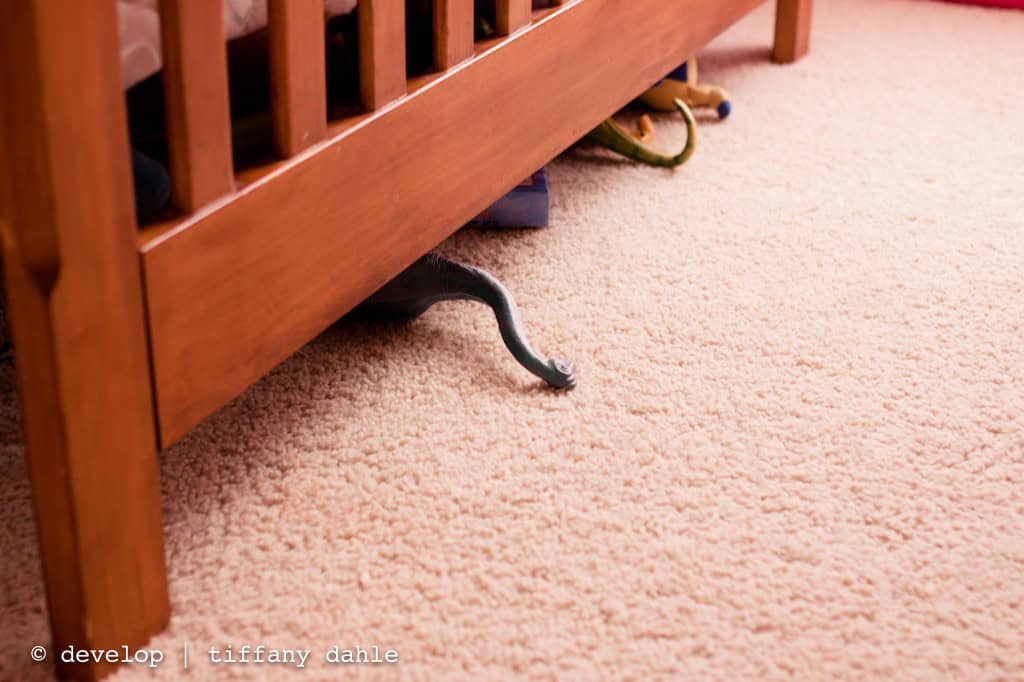 1:30 p.m.: Playing with floral macro. This is an Easter tulip that was sitting on my mantle. I struggled to get what I wanted in focus, but I love the colors and this peaceful moment of quietly playing.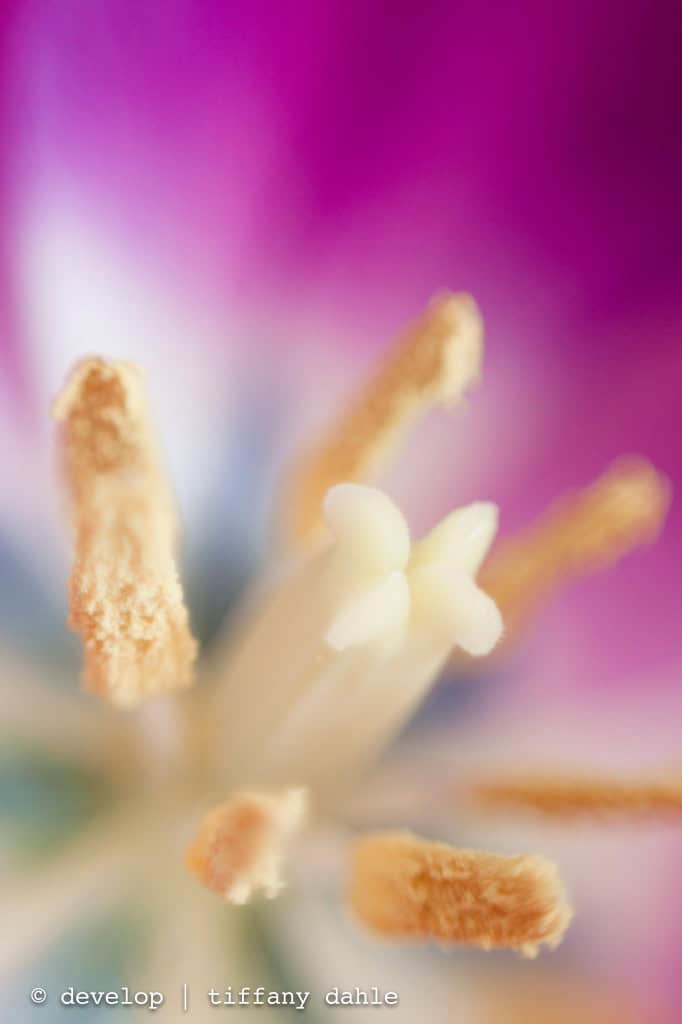 2:30 p.m.: Oh how the mighty have fallen. The little one is fast asleep with her beloved Mickey and Minnie animals while Parrot lays lonely and discarded in the living room. He was once an absolute naptime necessity.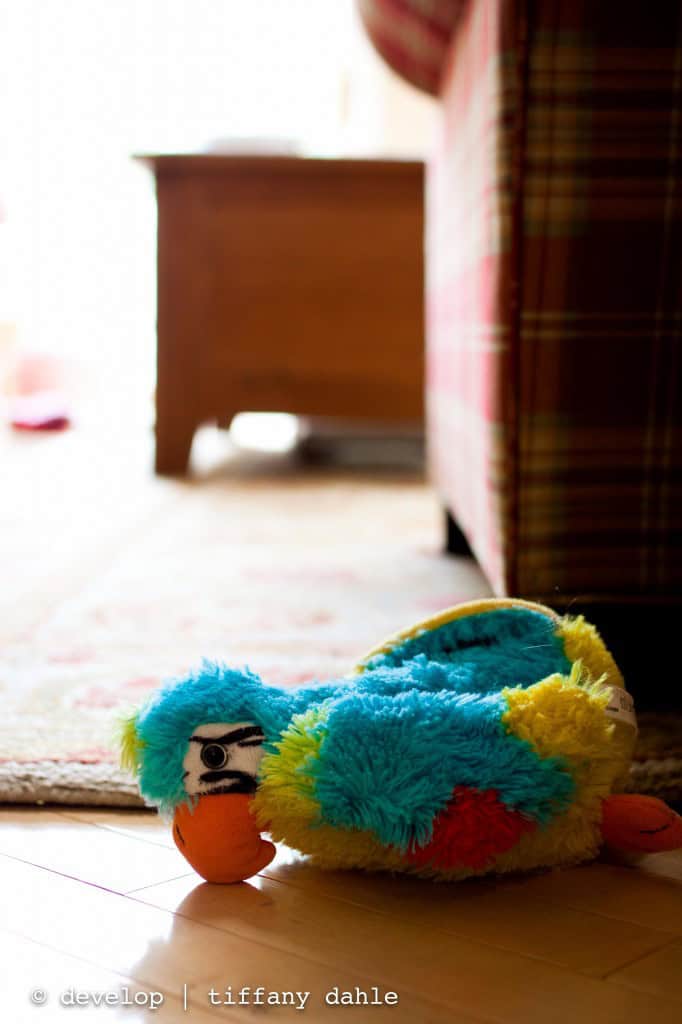 3:30 p.m.: I'm catching up on blog writing while I sit at the couch next to this guy. Apparently it's his naptime too.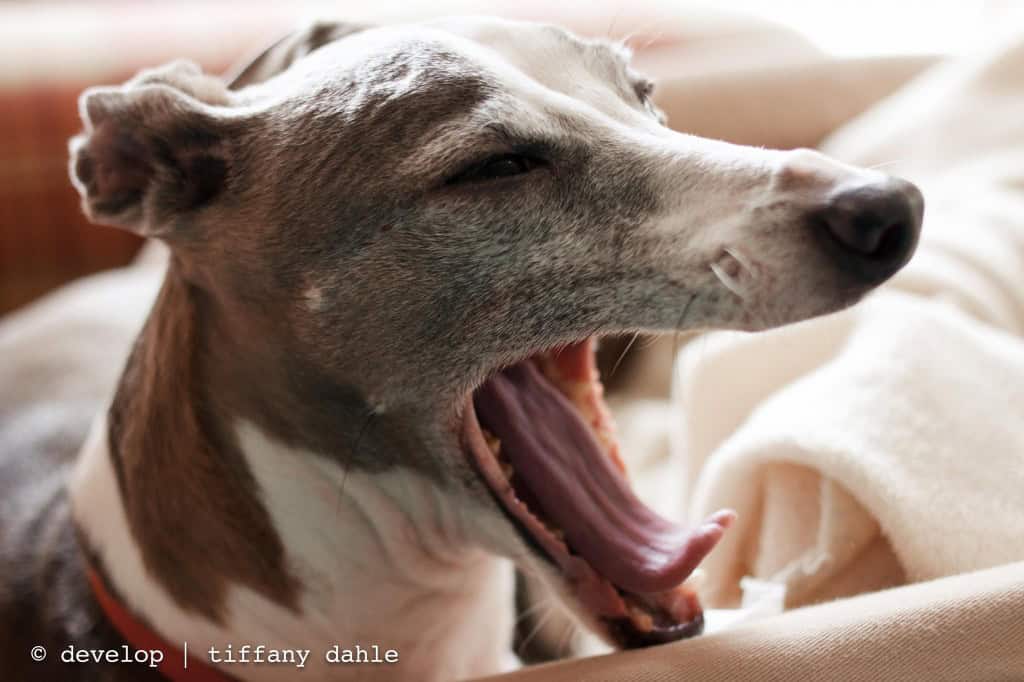 4:30 p.m.: Couch potato. Normally we are more active than this, but it was a bad day. At least she's smiling and happy. I love the look on her face, one of my more favorite recent photos of her because she just looks so natural and content.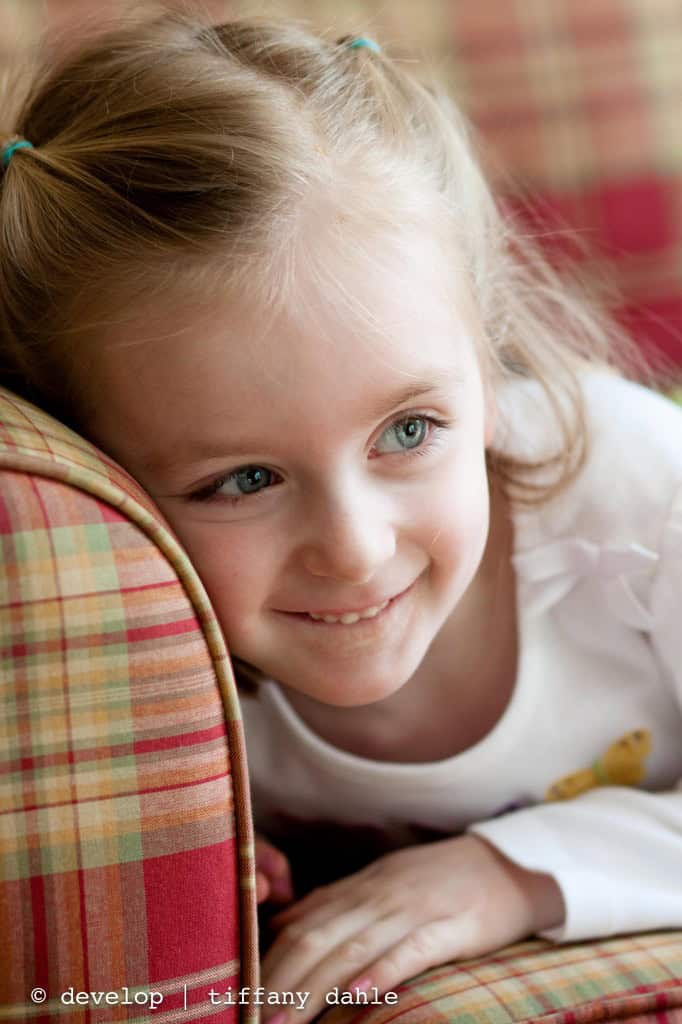 5:30 p.m.: Profile. I keep capturing profile pictures like this of my littlest one. It has been so sweet watching her features grow and change this year. I know this is not something I would have captured if it weren't for the project and it has truly been an unexpected surprise.